How to turn TV into Smart TV
If you are wondering how it is possible to transform an old TV into a Smart one, what you need to do is read all the solutions that I will propose to you in the next chapters. I'm sure you'll find the device that's right for you to have a Smart TV in your living room too.

chromecast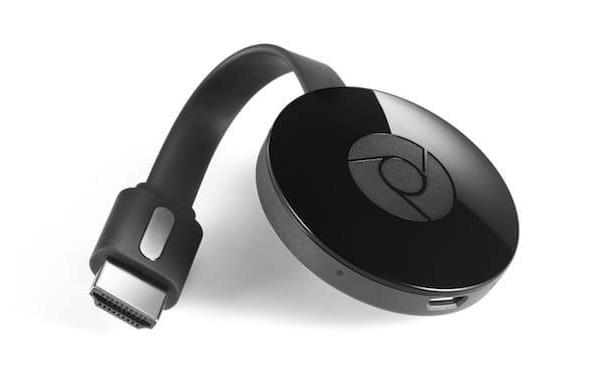 The first device I want to recommend is chromecast: it is an HDMI dongle, that is a sort of key to be connected to the HDMI port of the TV, which allows you to receive streaming content from the Internet (eg YouTube, Spotify, Netflix) and mirror the screen from smartphones, tablets and computer.
It offers a practically unbeatable quality / price ratio and, for this reason, it represents one of the best solutions to bring the Internet connection on non-Smart TVs. In fact, in addition to being economical, it is easy to use and is compatible with a very wide range of devices. There are two Chromecast models available.
chromecast which costs 39 euros and allows you to view videos up to a resolution of 1080p.
Chromecast with Google TV which costs 69,99 euros, supports both 4K resolution and HDR with Dolby Vision, includes the remote control and, being animated by the Google TV operating system, allows the installation of apps directly on the device.
Chromecast is based on wireless technology G, which is compatible with all tablets and smartphones equipped with Android 4.1 or higher, with iPhone, iPad and with all computers capable of running the browser Chrome.
The resolution of the videos transmitted through this device, as already mentioned, can go up to 1080p (Full HD) with the basic model of the dongle and up to 4K with the Ultra model. Lag, i.e. transmission delays with respect to the source, are minimal.
To use Chromecast, simply connect the device to an HDMI port on your TV and to the power outlet (or even just to a USB port on your TV if you are using the base model of the dongle). Then you need to download the app to configure the device on your smartphone or tablet, Google Home (Android / iOS / iPadOS), and follow the directions on the screen.
After the Chromecast has been configured, you only have to install an app with Google Cast support on your smartphone or tablet, start playing the audio / video content to be sent to the TV and press on thetransmission icon.
There are so many apps compatible with this system: YouTube, Netflix, Infinity, Spotify, Google Music, Plex and many other less "noble" apps that allow you to play content in streaming or from the local network (eg from NAS or network hard disk) on the TV in a very simple way.
As I mentioned earlier, Chromecast can also be used to broadcast what's happening on your computer screen in real time, using the broadcast functionality in the browser settings menu.
If you want to know more about how to install and configure Chromecast and how to best use it from your devices, I recommend you read my tutorial on how Chromecast works.
Fire Stick TV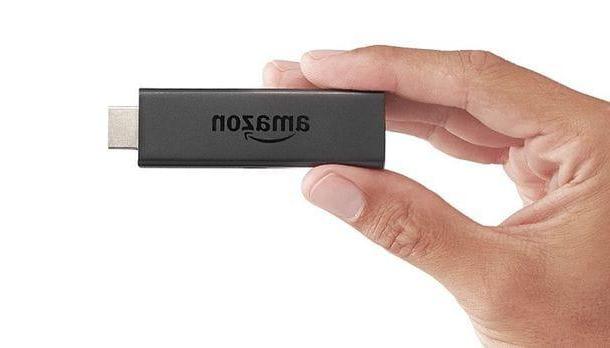 Among the dongles you can use to turn your TV into a Smart TV, I can recommend you Fire Stick TV. This Amazon device allows you to access video on-demand content from Prime Video, Netflix, YouTube, Infinity and to be able to install many other apps to play on the TV screen, since it is equipped with Android.
Its cost is not excessive and is available in two models: the basic one, which supports resolutions up to 1080p, and the more advanced one, which supports 4K resolution.
Vedi offers your Amazon
Both devices must be connected to the TV's HDMI port and to the power supply. In addition, they are equipped with a remote control with Alexa, Amazon's virtual assistant. If you want to know more about Fire Stick TV, I suggest you read this guide of mine dedicated to the subject.
Miracast adapters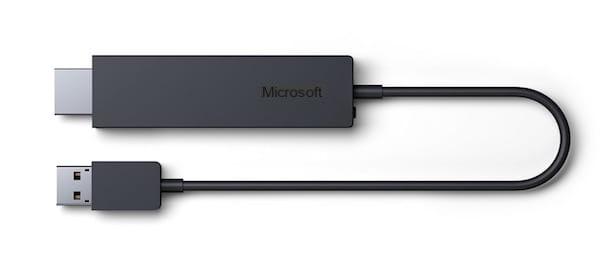 Your smartphone or tablet supports the technology Miracast? Then you can buy an adapter, to connect to the HDMI socket of your TV, and get the possibility to transmit audio / video contents to the TV (including screen mirroring). They are generally cheap, but beware of excessively low-cost ones, as they can offer poor performance.
More specifically, Miracast is a technology promoted by the Wi-Fi Alliance, which allows you to transmit audio / video content wirelessly and mirror the screen of smartphones, tablets and computers using the technology Wi-Fi Direct (therefore not requiring a support wireless network to work).
Miracast supports video with a resolution up to 4K and lag during transmission are generally few, even if it all depends on the distance between the source and destination devices.
Support for this technology should be guaranteed on all devices Android starting from version 4.4 or higher and on many terminals Windows of recent production. Unfortunately, however, it is necessary to verify device by device, as not all manufacturers have decided to adopt it. On the other hand, all Apple devices that, in its place, use a proprietary wireless technology, called AirPlay, are excluded from Miracast support.
Miracast adapters for televisions can be extremely cheap (around 30 euros) or a little more expensive (perhaps produced by well-known brands, such as Microsoft). I will immediately point out a couple of the most interesting, but I recommend: before buying one, always check its degree of reliability, reading the comments of those who have already purchased it.
Vedi offers your Amazon
Android TV Box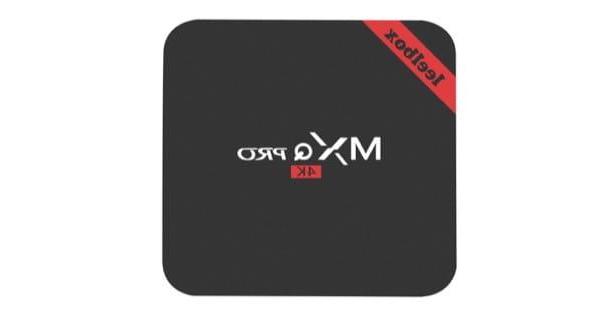 Another solution you can employ is the one that requires the use of TV Box Android. These are very small computers equipped with Android, which can have the shape of a small box or even a key to be connected directly to the TV and can be controlled by remote control (often included in the sales package) or mouse and keyboard.
There are also very cheap ones, but you have to be careful not to buy poor quality products. Typically, these TV Boxes include the app Kodi: an extremely versatile media center that, thanks to special plugins that can be downloaded for free from the Internet, allows you to watch movies, TV series, anime, documentaries and many other content on-demand and on the local network.
Android TV Boxes can include USB ports, microSD card readers and can be connected to the Internet either via Wi-Fi or via Ethernet cable. They may have support for wireless technologies such as Bluetooth and DLNA and generally support both content in Full HD than those in 4K (with some limitations related to certain types of files).
There are really TV Boxes for all tastes and, above all, for pockets. The cheaper ones can cost even less than 40 euros, but obviously you have to stay beware of "rip-offs": many cheap TV Boxes, in fact, suffer from problems related to Wi-Fi reception and overheating.
Furthermore, compatibility with applications such as NOW TV, Premium Play and similar apps is not always 100% guaranteed, as is support for playback in Full HD on Netflix, which for licensing reasons is only available on certain devices.
As easily understood, the more you go up with the price, the less risk there is of running into poor quality devices. Arriving at the top of the market, you can also buy devices such as theNVIDIA Shield TV: a mix between an Android TV Box and a video game console, which allows you to watch content of any kind (even in 4K) and play with a special controller. Below you will find the links to buy some of the most interesting Android TV Boxes, in terms of value for money.
Vedi offers your Amazon
NOW TV Smart Stick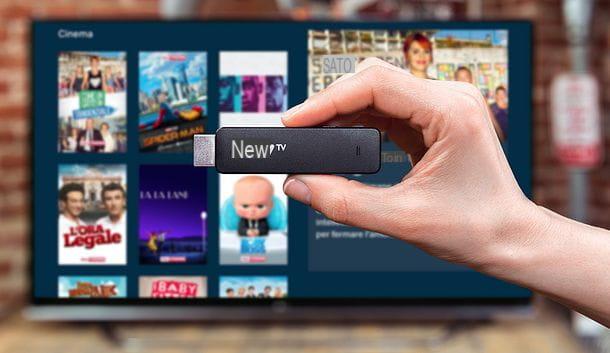 NOW TV Smart Stick is an HDMI key made by Roku, thanks to which you can access all the contents of NOW TV, the streaming service of Sky, and of Netflix. It is extremely compact and easy to use: just plug it into the HDMI port of the TV and power it through the USB socket of the same TV or the supplied power supply.
In a few moments, through a simple Wi-Fi connection, you have access to the entire NOW TV catalog, with films, TV series and on-demand programs (even in Full HD quality), plus the best Sky channels and events sports live streaming.
It is especially suitable for those who want to subscribe to Sky without installing the satellite dish and without having any contractual obligations. In addition, it also offers access to a wide range of additional applications, such as YouTube, Vimeo and the already mentioned Netflix, and allows you to play multimedia files from the local network.
It also allows you to project content selected in the NOW TV app for smartphones and tablets to your TV and to control playback via the app (as well as via the supplied remote control).
The cost of the device is 29 € and includes 3 months of free viewing of the package Cinema or what it includes Entertainment e TV Series or 1 month of Sport. If you want to know more, check out my post on how the NOW TV Smart Stick works.
See offer on Amazon See offer on Amazon
TIM Box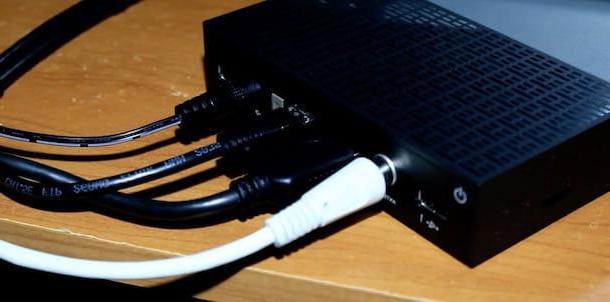 TIM Box is a TIM device that allows access to the on-demand streaming content of the TIMvision platform. Furthermore, it is possible to install third-party apps from the virtual store, such as Netflix or DAZN, and to connect the TV antenna to acquire the digital terrestrial signal.
Since it is equipped with an Android operating system, its features include support for Google Cast and Google's voice assistant. Also, the maximum supported resolution is 4K.
You can get TIM Box for hire, including it in your TIM subscription for only 3 euro / month. I told you in detail about this TIM device in this guide of mine dedicated to the subject or consult the official TIM website.

Apple TV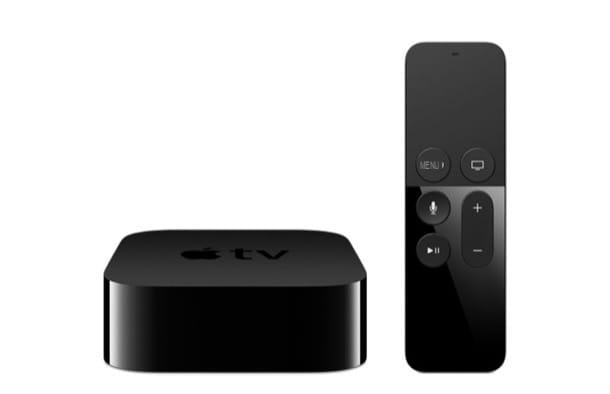 Apple TV is a small media center produced by Apple that allows you to view streaming content from the Internet or local network. You must know, in fact, that through Apple TV you can play content from the Internet, using applications such as YouTube, Netflix, Prime Video, Apple TV + and the store for the purchase and rental of films managed by Apple itself, send streaming content from iPhone, iPad and Mac and mirror the same devices.
There are two models of Apple TV. The first is that of 4 generation, which has a touch remote control, has a better hardware equipment than the previous discontinued models and above all includes a dedicated App Store such as that of iPad and iPhone, which allows you to download many apps and games (including those to play multimedia content from the network local, such as Plex)
The other is Apple TV 4K, which features all the features of 4th generation Apple TV, with the addition of support for 4K and Dolby Vision and HDR10 technologies. The latter model is available in 32 and 64 GB variants.
Vedi offers your Amazon
Vedi offers your Amazon
Vedi offers your Amazon
Both generations of Apple TVs leverage technology AirPlay from Apple which supports video up to 4K (depending on the model) and ensures minimal lag. It needs the support of a Wi-Fi network to work.
To send a video to the TV via AirPlay, just start playing it on your iPhone / iPad (which must be connected to the same wireless network as Apple TV), press ontransmission icon and select the Apple TV name from the menu that appears.
To perform the mirroring, however, you need to call the iOS control center or use thetransmission icon present in the notification area of ​​the Mac. To purchase the device and more information on its operation, consult the Apple website or consult my guide on how Apple TV works.

DTT / SAT Smart decoder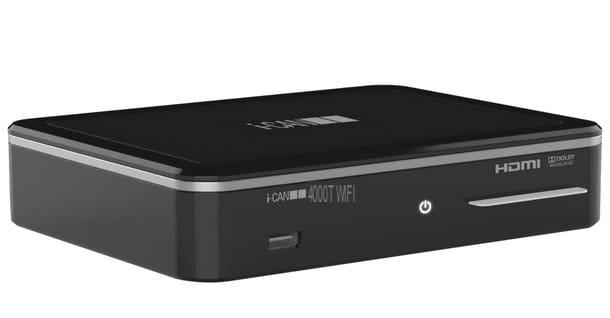 The satellite decoders and decoder for digital terrestrial equipped with Smart functions. Unfortunately they are not cheap, but in some cases they manage to offer a really interesting quality / price ratio.
This type of device combines the typical functions of high-end DTT / SAT decoders (free-to-air channel viewing, pay TV support, HD content viewing, etc.) with Internet support and interactive services from all major broadcasters. cittàns: RaiPlay, Mediaset Play, La7 On-Demand etc.
Almost all Smart decoders have prices above 100 euros, guarantee support for Wi-Fi connection and also include USB ports for recording / playing multimedia contents. Many are also capable of playing audio / video content from the local network.
Now I point out some of the most interesting but, to deepen the subject and understand how to identify the one that best suits your needs, take a look at my posts on which HD decoder to buy, which HD satellite decoder to buy and which DTT decoder. acquire.
Vedi offers your Amazon
Vedi offers your Amazon
Smart Blu-Ray Players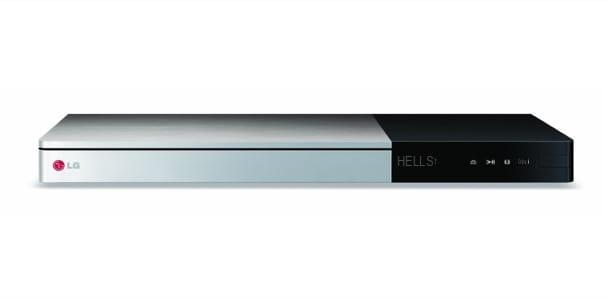 There are many on the market Blu-Ray Smart players, which are able to connect to the Internet and stream content, even from the local network. Their prices are not exorbitant, so you can consider them if you need a Blu-Ray / DVD player.
There are a bit of Blu-Ray players for all budgets: both Wi-Fi and Ethernet-only support, both "traditional" and 4K Blu-Ray support. If you want to know more, check out my Blu-Ray Player Buyer's Guide.
Below, however, you will find the links to buy some of the Blu-Ray Smart players that currently offer the best ratio between quality and price.
Vedi offers your Amazon
Vedi offers your Amazon
Raspberry Pi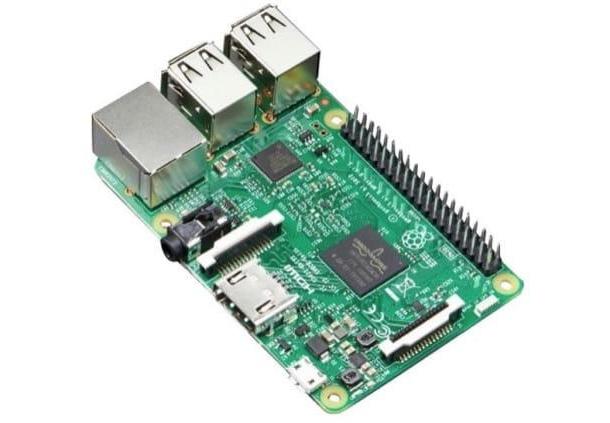 In conclusion, I want to report the Raspberry Pi. Don't you know what it is? I'll explain it to you immediately: it is a small single-board computer, that is a computer whose components are implemented on a single electronic board, which offers a high level of customization.
It's extremely cheap, the basic version costs less than 40 euros, and includes everything you need to turn a TV into a Smart TV, as well as do a million other cool things! It is equipped, in fact, with USB and Ethernet ports, MicroSD slot, ARM processor, an HDMI port and Wi-Fi and Bluetooth interfaces.
The Raspberry Pi is primarily intended for computer enthusiasts. You must know, in fact, that you need to have computer skills to best configure it as a media center, but on the Web you can find numerous guides, accessible even to those who are not great experts on the subject.
Its greatest strengths are customization and price: it can be expanded and modified as you see fit and is sold at very affordable prices. It is a very "stimulating" alternative to the TV Boxes we talked about before, but I advise you to consider it only if you love to "fiddle" with computers.
I leave you the links to the basic version of the device and to a kit that includes everything you need to make it work: heatsink, case, microSD card etc. (which normally should be purchased separately).
Vedi offers your Amazon
How to turn TV into Smart TV