Updating Android to the latest version available is a relatively simple operation, you still have to know where to look. Having the latest version of the OS is very important, because it can provide fixes, more security, more performance or even new features and a new interface. Follow the guide, we tell you how to take advantage of the latest updates.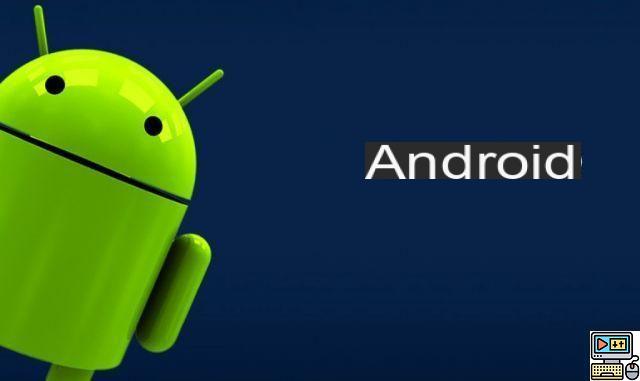 How to update Android easily
As you already know, there are several Android versions, more or less personalized: stock Android that can be found among others on the Google Pixels, but also versions with the overlay of the manufacturer and sometimes even the operator. The operation remains the same for everyone, only the menus to access it can change slightly. We will explain how to proceed straight away. You will see it, it is not that complicated.
Android update in 3 steps via settings
In a few very simple steps and accompanied by images so that each of you can follow them without problem, we explain how to update Android. The images below were taken on a Samsung Galaxy S7 but the method is the same for all Android smartphones. Above all remember to recharge your phone in order to prevent it from turning off during the update and make sure you are connected to WiFi.
Go to Parameters from your phone
Then, in the section About the phone (usually at the bottom)
To push on Software updates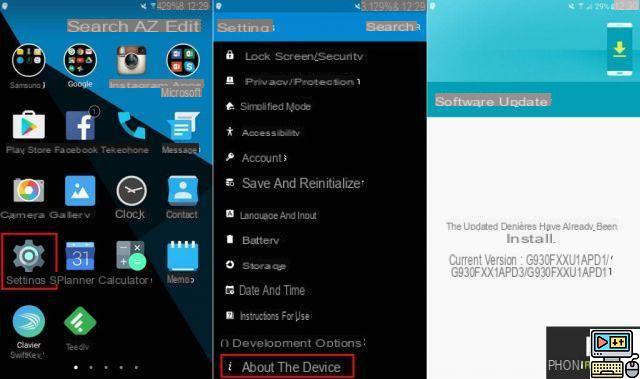 A search for an update is then launched automatically. Then you will be shown whether your tablet or smartphone can be updated. If an update is available, you will be able to download it, so make sure you have a stable internet connection. Once the update has been downloaded, you will be offered to install it, during installation your device will not be usable.
Manual update via official ROM or Custom ROM
To manually update your smartphone with an official ROM:
Go to your manufacturer's support pages
Download the latest ROM available for your smartphone
Follow the specific instructions for your smartphone, provided by the manufacturer
Unfortunately, your smartphone will not always be eligible for the latest version of Android. It all depends on the model of your device, sometimes your operator and in all cases the goodwill of the manufacturer. The duration of the software support offered by the manufacturer is generally between 18 and 24 months, but this can go well beyond with OnePlus or Sony for example. Here you will find the list of smartphones that are or will be compatible with Android Oreo. You can also click here to find out which smartphones are or will be compatible with Android P.
Your phone is usually not reset when installing an update. Your personal data will always be present in full after it, whether messages, contacts, photos or favorite applications. In case of problem or if you can no longer wait for updates, we advise you to visit our forum. For example, you can learn more about rooting your Android device and find help installing alternative ROMs. Go here to find out more.