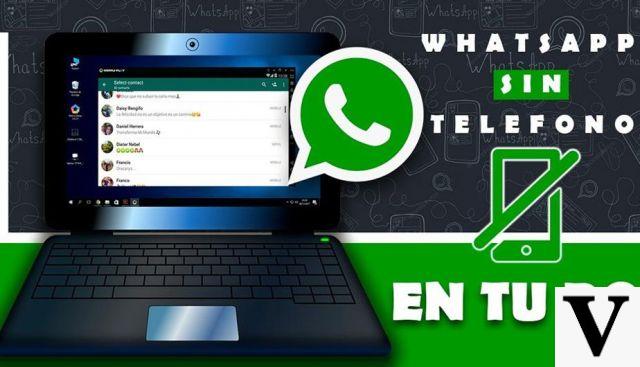 In this article we are going to explain how you can use
WhatsApp Web
or WhatsApp in your PC browser
without having your mobile always active and connected
. This is a new feature offered by WhatsApp that has begun to reach all users who have the updated application.
This is a new feature that has come automatically to all WhatsApp users and is available for both WhatsApp Web and WhatsApp Desktop. Therefore, you will not have to do anything to activate it on your computer, laptop or tablet.
Simply, you will have to proceed to an initial connection, as we are going to explain below and you will be able to enjoy WhatsApp on your computer, without the need for your smartphone to be connected all the time.
Until some time ago, if you wanted to use WhatsApp on your computer, you always had to have your cell phone at hand and that it had a stable internet connection, but now things have changed. Nowadays, it is no longer necessary for your mobile to be connected all the time, but you will only need it to start the connection.
This brings much more flexibility and freedom to users who want to work with the messaging application from their PC. In addition, you will be able to have up to 4 devices linked at the same time in the same WhatsApp session, in addition to the mobile device. The devices to which WhatsApp can be connected are computers, tablets or laptops.
The new WhatsApp changes on your computer
The main improvement of WhatsApp is that it will no longer be necessary that your mobile device is always connected to the internet, to be able to manage the application from the computer, either through WhatsApp Web (i.e. the online platform) or through WhatsApp Desktop (the application for computers).
If you are connected to WhatsApp on your computer, but your mobile does not have enough coverage or has a low internet network, there will be no problem. Also, if you need to turn off your phone, remove the connection or put it in airplane mode, that will not mean that WhatsApp will stop working on your PC screen, as it did before.
With this new update, you will have access to all the services WhatsApp offers you, but without your mobile being connected to an internet network: sending messages, calls, WhatsApp video calls, etc. Your mobile could even be turned off. For this to happen, you will need to have the WhatsApp application updated and in the same way you will need to do with the versions of the application on your computer.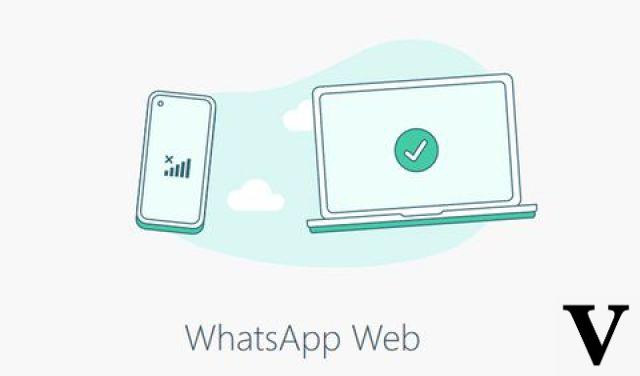 Also, as we mentioned above, you are going to be able to use WhatsApp on 4 devices at the same time, as long as they are linked to your smartphone. That means that, for the moment, you won't be able to use the same WhatsApp account to connect from two mobiles at the same time, but you can do it from your computer, tablet or laptop, thanks to the new update.
Linking your PC, tablet or laptop to your WhatsApp account
To be able to link these 4 devices that you have available in the new update, the first thing you must do is turn on the computer, tablet or laptop you want to use and enter WhatsApp Web or WhatsApp Desktop on each of them. Once you are logged in, you will need to go to your smartphone and open the WhatsApp application (you will only need to do this the first time you link it).
For smartphones that have an Android processor, you must click on the options button, which is the one shown with the three vertical dots. You can find it in the upper right corner of the application of your smartphone. Once inside, you will have to choose the option Linked devices that will be available.
In case your mobile has the iOS processor, the procedure will be slightly different. When you enter your WhatsApp application on your smartphone, go straight to the Settings that you will find on the button in the lower right corner of the screen. Once inside, you will need to select the Linked Devices option that will be available to you.
In both cases, you will automatically access the Linked Devices option, although the path is different. In this option, you will see a list of all the devices that you have linked to your WhatsApp account from your mobile. If you want to link a new one, you must select the Link a device option that will appear at the top of the list. You will then be able to link your account with another device through the desktop application or the browser.
The system will then redirect you to a screen where the mobile camera will open and a square will appear in the center, so that you can frame the code correctly. Point the camera directly at the QR code presented by the desktop application or the WhatsApp website on the computer. Once you have done this, your computer will be linked to your mobile and you will be able to use WhatsApp with both devices.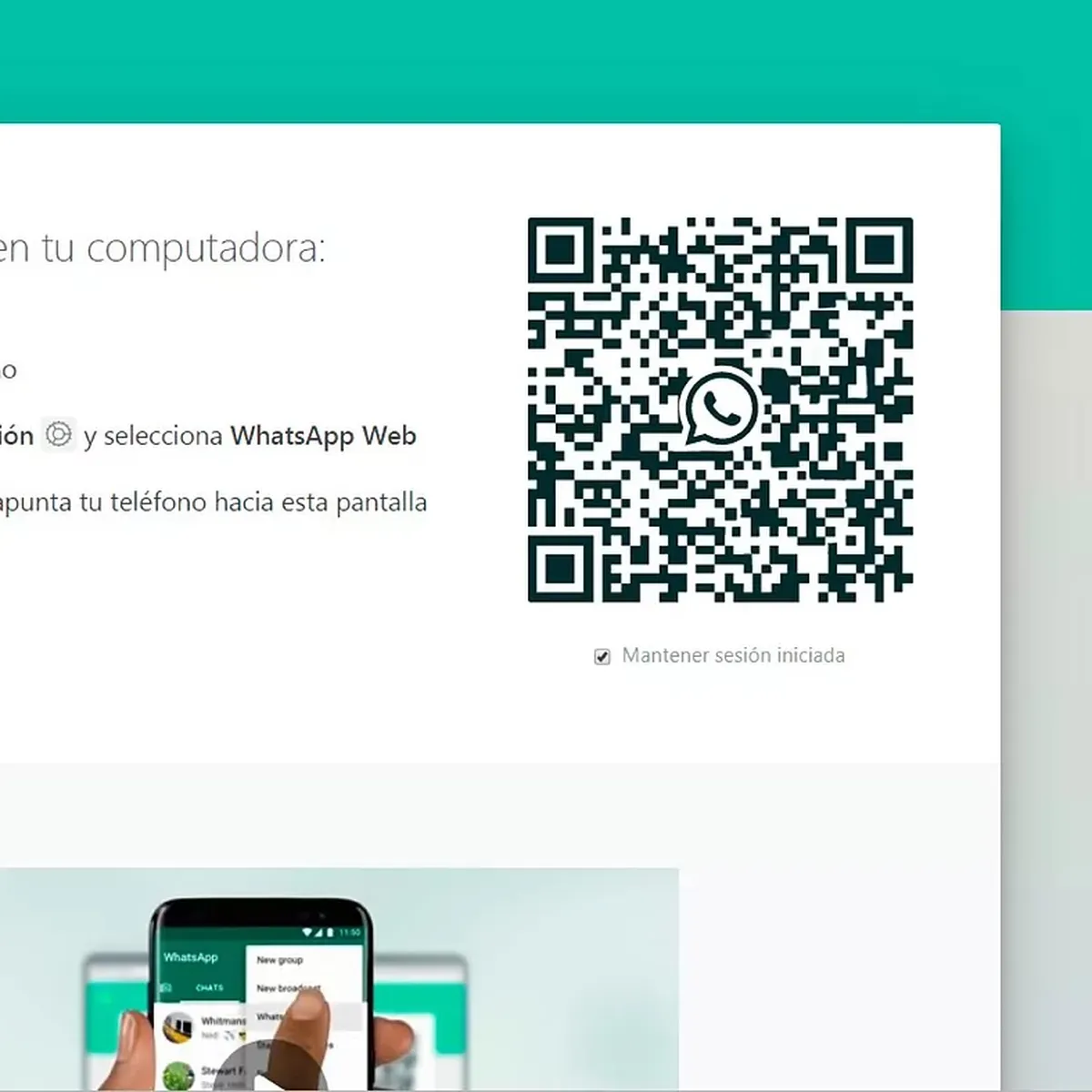 Repeat this procedure with all the devices you want to link and you can now remove the connection from your smartphone, because WhatsApp will continue to work on the PC, laptop or tablet. In case you did not manage to correctly link the QR code or the cell phone does not detect it through the scanner, you can refresh both screens and start the procedure again.
In just a few seconds you will have already linked your WhatsApp account to any of the devices you are interested in and start using it, even offline. You will be able to send photos, videos, voice notes, music, make video calls, normal calls, save stickers, etc.
We hope this article has been helpful and that you now know how to use WhatsApp on your PC, tablet or laptop without having your mobile connected. If you are interested in learning more about all the features that this messaging application has available for you, do not hesitate to take a look at our OnlyWhatsAppsposts.