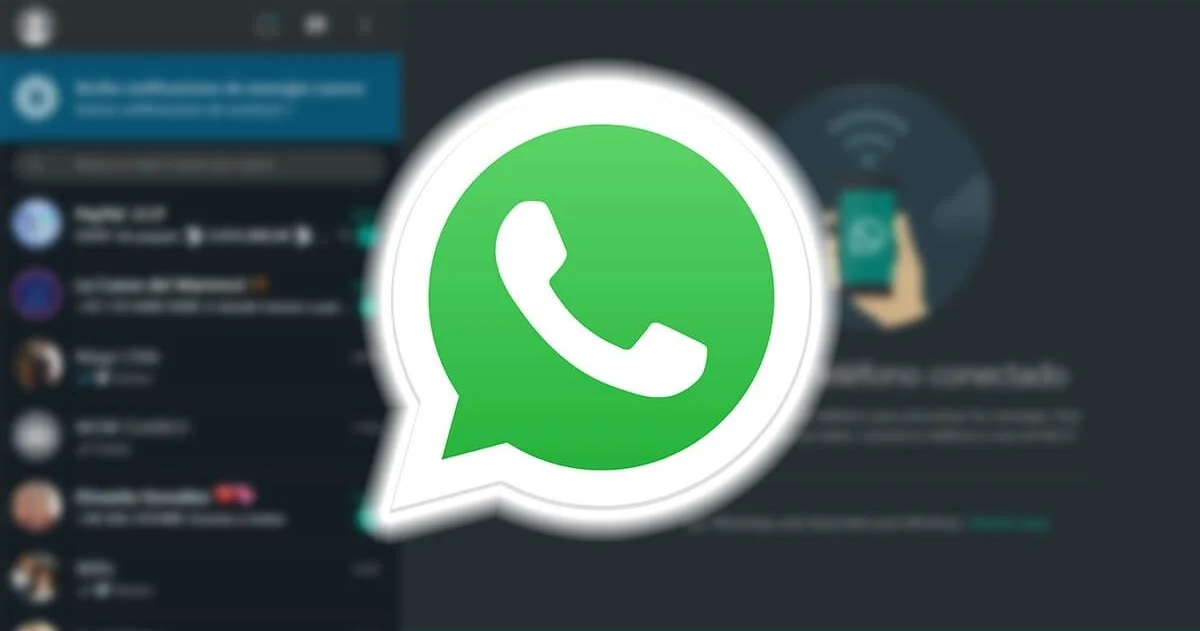 In this article we would like to explain some of the most common problems that you may encounter if you use WhatsApp Web and how to solve them in order to have a good experience on your computer.

WhatsApp Web, as you know, is the version that you use from your computer to be able to chat using the WhatsApp messaging application. Instead of doing it from your mobile device, you can also do it from any browser, without the need to download any application on your PC, laptop or tablet.
WhatsApp Web is a very useful platform to be able to continue chatting through your messaging application, but this time through the screen of your linked device. You will have access to send messages, voice notes, WhatsApp images, make calls and video calls, etc.
Although it is a platform that already has many updates behind it, you might encounter some problems, although the truth is that it is not usually common.
We have made a list of the most common errors that you can find in WhatsApp Web, what exactly each of them means and how to fix them when they appear.
Unable to access this website" message.
In order to start using the WhatsApp Web version you will need to access your device, whether it is a PC, laptop or tablet. In any of the browsers you usually use, you must go to the WhatsApp Web platform, through the following address: web.whatsapp.com. You can do it, as we said, through any browser that works properly: Google Chrome, Microsoft Edge, Mozilla Firefox, etc.
In principle, the page should load without any problem, but in case you get a message saying that "You can not access this website", we would be facing an error. There are two possible reasons for this message to appear: you have typed the wrong address in the search engine or you do not have an Internet connection at that moment.
The first thing you should do, therefore, is to identify the real reason for the "Unable to access this website" message. You can follow these steps to find out:
In your browser's search engine type a simple page like google.com, to check if you have an internet connection. If the browser takes you to Google, it's another problem, but if no web page works for you, you should fix your internet connection before trying to access WhatsApp Web.
If you have no internet connection and, therefore, no page works, you can try restarting the router (you should always wait a few seconds before restarting it). If it still does not work, you can contact your company's technical service, as it is possible that your Internet connection is temporarily down.
If other pages do load, but the only one you have problems with is WhatsApp Web, it is possible that you have mistyped the address. Check that you have typed it right or simply copy this address to your clipboard and paste it into your browser's search engine: web.whatsapp.com







Browser not supported" message
One of the requirements of WhatsApp Web is that you have to use it from one of its supported browsers. Currently, WhatsApp Web supports the following browsers: Google Chrome, Mozilla Firefox, Opera, Microsoft Edge and Safari. If you receive this message it may be because you are not using one of the browsers supported by the WhatsApp application.
In case you are using a supported browser, but the message still appears, it may be because you are still using an older version. Follow these steps to fix this error in WhatsApp Web:
Always use browsers that are compatible with WhatsApp Web: Chrome, Firefox, Opera, Edge or Safari.
In case the problem persists, you should use the most updated browser or update the one you are currently using. Download the latest version or try all supported browsers from the list above.
When the QR code does not load
Once you have successfully logged in to WhatsApp Web you will see a screen with a QR code. If it doesn't load, you are facing a platform error. Most of the time, the QR code not loading is an indication that your internet connection is down after loading the page or that the page is very slow.
In case the connection works, but is very slow, the QR code will load after a few seconds of waiting. Follow these steps to fix this error when you encounter it:
Wait a few more seconds to see if the QR code finishes loading, in case you have a slow connection.
In case it does not work, refresh the page using the icon available in your browser or by pressing the F5 key.
If the QR code still does not load, you should check if you really have a connection on your computer.
I am not receiving WhatsApp Web notifications
The first time you access WhatsApp Web from a computer, you will see a pop-up message asking you if you want to enable notifications. When you have them activated, every time you receive a message because someone has written to you, you will receive a notification, just as it happens with the application on the mobile.
In case you are not receiving the notifications, it is probably because you have the notifications disabled in the browser you are using. You can follow these steps to correct this common error:
Access the browser you usually use and click on the icon that has the shape of a padlock, which will take you directly to the web page options.
Check the Notifications section. In it, the Allow option must be checked.
If it is deactivated, you will be able to activate the notifications at the same time.
If the notifications are already enabled, but it does not work for you, you should make sure that the Windows Concentration Assistant or similar options are disabled so that the notifications are temporarily disabled to facilitate your concentration.


"Phone Offline" message
Once inside the WhatsApp Web app you may get the "Phone Offline" message at the top of the conversations. That will mean that you still have the old version of WhatsApp, either on your smartphone or on your computer.
WhatsApp Web, in the past, sent and received messages through the application on your mobile, that's why it needed to be always on and with a stable internet connection. Currently, with the latest update, it is no longer necessary for your mobile to be active or have an internet connection. In case you do not have the latest version of WhatsApp you can follow these steps to correct this error:
Check that the mobile to which the WhatsApp Web session is linked is turned on.
Make sure that the mobile is connected to the internet and has a stable connection. Don't forget to check airplane mode, data roaming and WIFI.
Computer Offline" message
When you are using WhatsApp Web on your computer and you get a "Computer Offline" message, it means that your PC, laptop or tablet does not have internet connection. In order to use WhatsApp on any of these devices it is necessary that they have internet access, just as your smartphone must have internet access.
This is what you will need to do if you encounter the problem of a "Computer Offline" message at the top of your WhatsApp conversations:
Make sure your computer has an internet connection.
It is important that you disable airplane mode on your computer in case it has been activated by mistake.
If you have internet connection normally, but the only page that does not work for you is WhatsApp Web, you can refresh the page with the icon that will appear in your browser or by pressing the F5 key.
WhatsApp is open on another computer" message.
WhatsApp allows you to configure WhatsApp Web on infinite computers, but you will only be able to use it on 4 devices at the same time, in addition to your cell phone. That is, if you are using WhatsApp web at the same time on your desktop computer, laptop, tablet and work laptop, when you want to open it on another device, you will get the message "WhatsApp is open on another computer" on the first device you have turned on that day.
So, WhatsApp will automatically close the connection with the previous devices as you connect to new ones. Therefore, the "WhatsApp is open on another computer" message will not appear on the device you are currently pairing, but you will see it when you go back to the first device you had already opened in the first place.
To fix this error you will need to follow the steps below:
Press the Use here option that appears in the message to be able to use WhatsApp Web again on the device you were about to unpair.
If the message persists and continues to appear, you will need to log out of WhatsApp Web on this PC and reconfigure the platform on the device you want to use at this time.
"Photo not found" message
All the content you have available on WhatsApp mobile is automatically synced from your phone to the WhatsApp Web platform. Therefore, you will be able to see all the content you have sent and received: photos, videos, voice memos, etc. If you review old chats it is possible that the photo will not load correctly and that is because it no longer exists in your cell phone's memory.
This is because you may have deleted the photo from your gallery or with some kind of restart of WhatsApp that information has been lost. Solve this problem by following these simple steps:
In case the photo does not appear to you, first check if it appears to you in the WhatsApp conversation, but from the mobile device.
If it does not appear, you can try to recover it with WhatsApp tools.
In case everything fails, you will have asked for this photo, but it is likely that the person who sent it to you still has it, so you can ask for it again.


"Very large video" message.
The WhatsApp smartphone app allows you to send any type of video, regardless of size. However, the WhatsApp web version is a bit more limited in this aspect. In WhatsApp Web you will not be able to find the tool that will allow you to cut or edit the video, therefore, you will not be able to reduce the space. WhatsApp Web will not allow you to send videos that occupy more than 64 megabytes.
In case you encounter the "Video too large" message you can follow these steps to solve the common problem you just encountered:
Use some tool you have available on your computer (or download one) to be able to edit the video, shorten its length and thereby make them weigh less.
Another way is to transfer the video to your cell phone using a cable and send the video through the WhatsApp application, this time with no weight limit. The application will also allow you to crop and edit the video as you wish.
WhatsApp is down" message
Finally, in case you have problems with WhatsApp Web or WhatsApp in general, it may be that the platform is down and not working properly. This has happened very few times and causes some of WhatsApp's features to stop working properly for a few minutes or even hours. It may be because they are making changes to the system or updating some functions of the app.
In case you get the message "WhatsApp is down" you will not be able to do anything, since the problem does not depend on you, but you can check that it is really a problem of the application and not of your computer by following these steps:
Open the WhatsApp page of Downdetector.
In case it says that there are problems with WhatsApp, you can only wait until they are solved and the service is restored. Do not worry because WhatsApp errors do not last more than a few hours.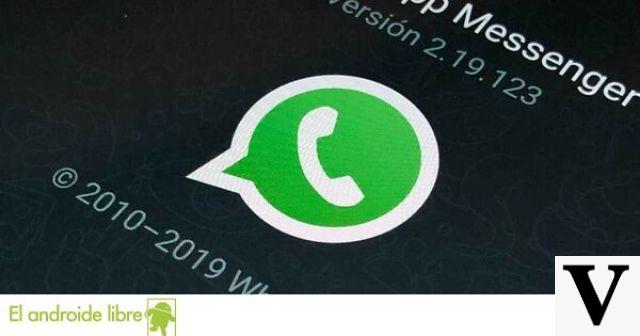 We hope this article has helped you to know how to solve the most common problems with WhatsApp Web. If you are interested in learning more about all the features that this messaging application has available for you, do not hesitate to take a look at our OnlyWhsatApps posts.