Summary
Video Built-in recorders How to record your screen In brief Comments
Recording your phone screen can be helpful in many ways, but it's not always easy. Here's how to take a video capture of your screen on your Android smartphone.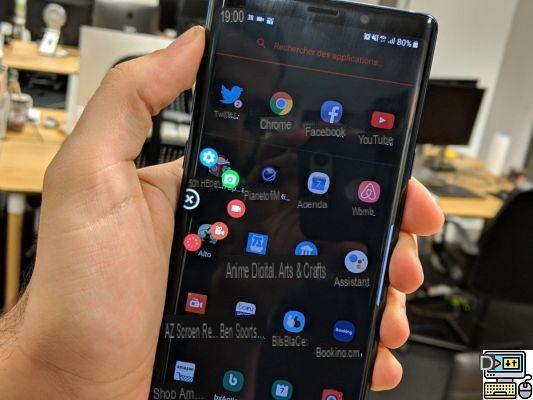 While it's very easy to take a screenshot on an Android smartphone, capturing a video is a little less obvious, but it's still very easy. Recording the phone screen can be useful if you want to video show someone a particular feature or share a video on social media without having to film your smartphone screen.
so here's how to take a video capture of your android smartphone screen.
Our video tutorial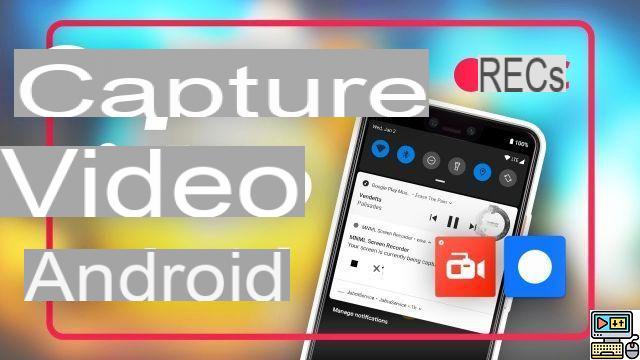 Recorders built into Android
With Android 11, Google added a screen recorder functionality directly to its operating system, which should allow all future smartphones to natively offer this functionality. Even before that, it is nevertheless found on the phones of other brands, like Samsung, Huawei, OnePlus, Oppo, Realme or Xiaomi for example.
All of these brands offer very easy access to this feature without having to download anything. To do this, simply lower (twice) the notifications panel in order to have access to all the quick settings tiles and to click on the appropriate icon, which is generally found on the second or third page by default.
Once the recording has started, an icon in the status bar indicates that the screenshot is in progress and a notification allows you to stop it as you wish. Below is the example of Android 11 on a Pixel 4 XL.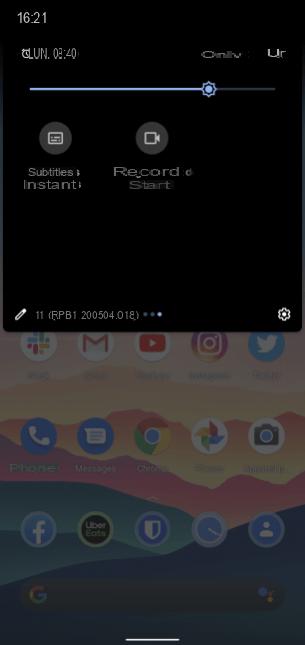 The "Screen recording" tile on Android 11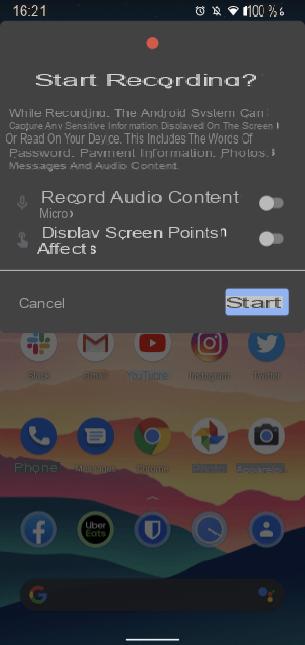 A message tells you that the recording will start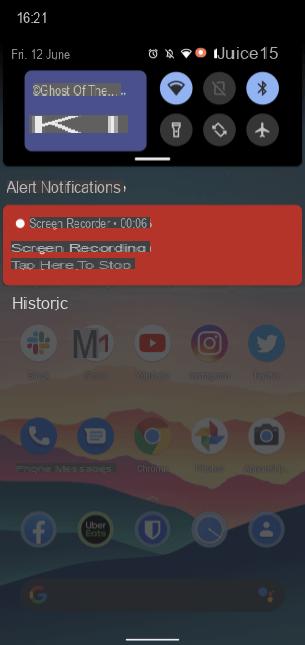 A notification stops the recording
Record smartphone screen
The best app for screencasting your screen - at least the one we recommend the most - is called AZ Screen Recorder. The first step to record the screen will therefore be to download it from the Play Store.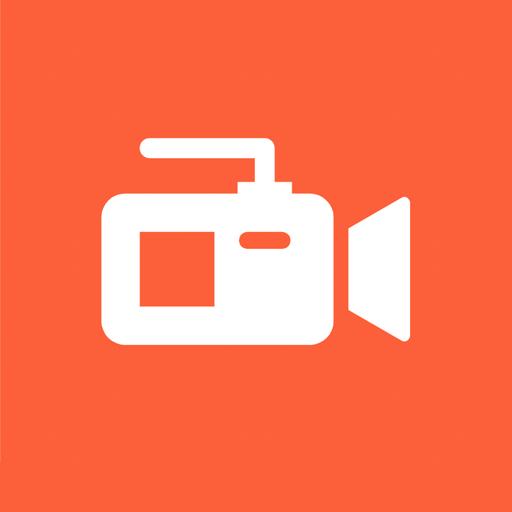 AZ Screen Recorder - No Root
Download AZ Screen Recorder - No Root Free APK
Once that's done, you'll just need to tap on the AZ Screen Recorder icon. This will bring up, in a corner of the screen, a red dot with a camera icon in the center. Click on it.
A menu will then open to you and the function that interests us is that of the center (again, it is a white camera on a red background). You just have to tap on it to record your smartphone screen. A small message will appear to remind you what the application is about to do. Tap Start.
A countdown is then displayed - "3, 2, 1…" - and your screen is being recorded.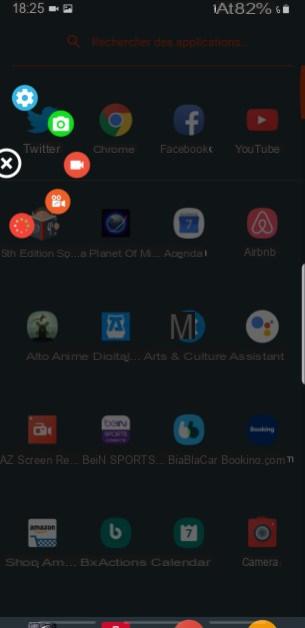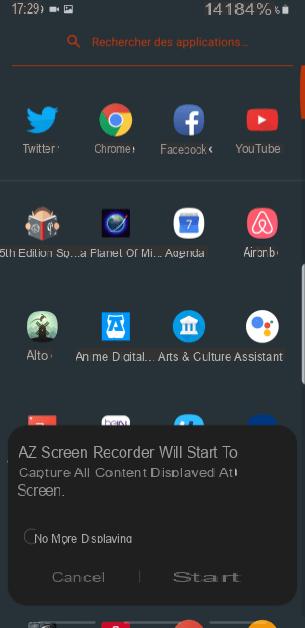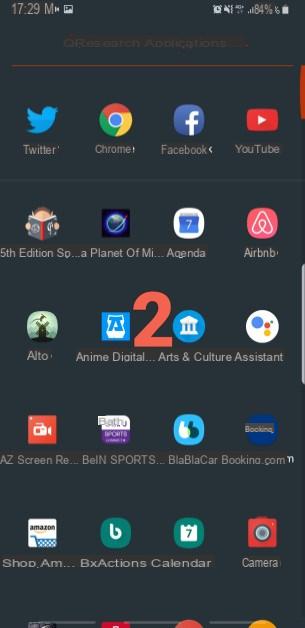 You can then navigate your interface, everything is captured in a video. Here is an example of a screencast below.
To end the screencast, simply pull down your notifications panel to access the AZ Recorder control bar. Tap on Stop and the video recording ends.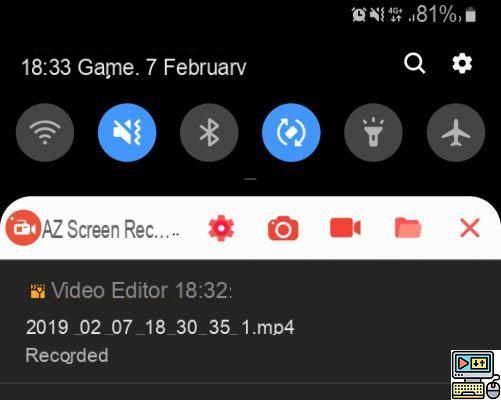 The video is then available in your photo / video gallery. Note that you can change the recording parameters (like image quality) by clicking on the star wheel. Also note that during recording, the AZ Recorder application records the surrounding sound.
What you must remember
How do I film the screen of my Android smartphone? (screencast)
Download and install AZ Recorder
Open AZ Recorder
Tap white camera on red background
Make your video
Press stop to stop recording
The advantage of this manipulation is that it works on any Android smartphone, regardless of its brand or model.
Note that there are also other applications to capture your screen in video, like MNML Screen Recorder for example.