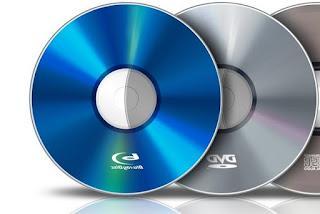 If you insert a DVD into a Windows 10 computer to watch a movie, in most cases we will not be able to play anything, as the protected content is not viewable without purchasing specific codecs or paid programs. Considering the ever-increasing number of devices without optical drives - that is, computers and tablets that don't have CD or DVD players - Microsoft decided it was no longer worth paying for a feature that many people never use.
If we still have a DVD or Blu-ray burner and want to watch a movie from PC, in this guide we will show you how
watch DVD or Blu-ray movies on a Windows 10 computer
using free programs or programs capable of unlocking the vision of all films distributed via DVD or Blu-ray (obviously original discs with DRM protection).
How to view VLC protected optical discs
The most famous player in the world is undoubtedly VLC, capable of playing any type of video file, in this specific case, even DVDs and Blu-rays with video content. Basically this program does not allow you to view the contents of protected discs, but just add a small free codec to unlock this feature as well.
First, let's go to the VLC-AACS site, and download the files necessary to integrate the reading of the protected disks in VLC; specifically we have to download:
If we have 32-bit VLC, we download the libaacs.dll file
Let's download the database of encrypted keys
Once we have recovered the two files suitable for our system (we need to download the database and the specific file for the version of VLC in use), we open
File Explorer
from the Windows 10 Start menu, type in the path bar at the top% appdata% and then press on the folder
AppData
, present directly in the path bar.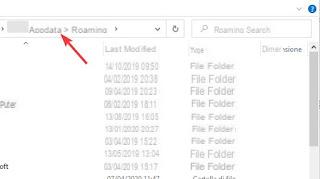 In this (normally hidden) path, we create a new folder called
AACS
and insert the file inside
KEYDB.cfg
, that is the database of encrypted keys. Now, again from the path bar within the File Explorer, type C: Program FilesVideoLANVLC and insert the file
libaacs.dll
, that is the file that allows VLC to read the disks and files protected by DRM license, using each time one of the keys present in the database placed a little while ago.
To see if this small change has worked, all we have to do is open and close VLC. After reopening VLC, insert the DVD Video or Blu-ray Video into the player or burner on the PC, press at the top on
Media
and finally on
Open disk
.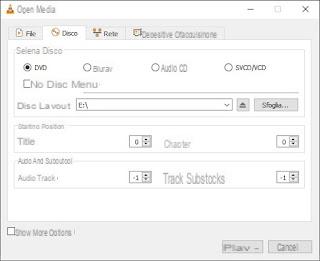 We select the disc type in the Disc Selection section
DVD
e
Blu-ray
, let's make sure that the exact path of our optical media is present then press down on
Play
to start viewing.
How to unlock protected optical discs to use any player
With modified VLC we should be able to view any protected DVD or Blu-ray without any problems. If we run into difficulties or want to use a
other video player for Windows
, we can solve the problem at the root, that is by removing any type of DRM protection on the optical media in a completely legal way.
To succeed in this I mean we will have to download AnyDVD HD, available for free in trial format (valid for 21 days).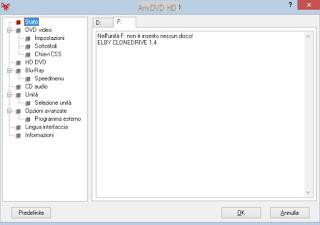 Even before inserting the optical disc inside the computer, let's start the download of AnyDVD HD, install it on our computer and start it, so as to place its icon in the system tray at the bottom right.
As soon as the program is active, we insert the DVD Video or Blu-ray Video into our burner or player: in real time AnyDVD HD will remove the protections applied, without having to do anything else.
With AnyDVD HD any protected disc will be seen by the system as "unprotected", allowing any video playback program capable of reading DVD or Blu-ray to play the content without further steps.
Copy Blu-ray to PC
We have already talked about this topic in other articles explaining both
how to Burn CDs and DVDs
with free programs, both also
how to unprotect DVD and Blu-Ray to be copied to PC or DVD5
.
If our PC did not have a burner, we can go to the guide on
which Blu-Ray and DVD burner to buy for the PC
.
Conclusions
With the aforementioned programs we will be able to watch both the DVD Video and the Blu-ray movie on your computer for free or for a limited time (AnyDVD HD is paid after 21 days).
If you have a lot of Blu-rays and plan to use your computer to view them, we strongly recommend that you buy an AnyDVD HD license, so you can watch them with any free program (VLC is enough on paper but there are many valid ones.
open source alternatives
).
Are we particularly demanding and do we work with optical discs every day? In this case we will have to focus on commercial software such as Corel's WinDVD Pro 12, able to read any type of protected disc without problems, including modern 4K UHD Blu-rays (obviously viewable only if we have a 4K monitor and a powerful video card).
However, we keep in mind that if we buy a Blu-ray player or burner for our computer, the program to play Blu-ray should already be included in the purchase; all we have to do is check on the supplied discs.
If you don't know how to open MP4 files, we recommend that you read our guide
How to open MP4 files on Windows 10
.
If, on the other hand, we need to convert a DVD or Blu-ray into a convenient video file, ready to be seen on a smartphone, tablet or Smart TV, we can continue reading our article
Best Programs to Rip DVD (Ripping) to PC
.
How to Watch DVD and Blu-Ray Movies in Windows 10