Netflix subscriber, are you looking for a solution to enjoy your subscription on TV? There are several options for streaming movies and series from the platform to the living room television. This can range from a Smart TV, to a Chromecast through all the intermediate mediacenters. Here's how to stream Netflix on the living room TV the easy way!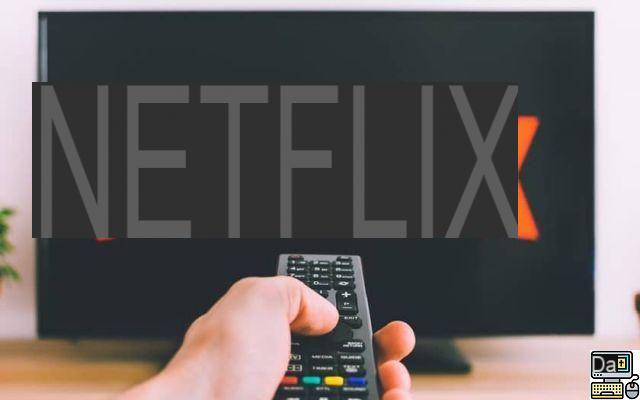 Among video streaming services, Netflix is ​​a must. And for good reason: the platform has quickly become the creator of many successful series and films. You can of course enjoy Netflix on your smartphone, tablet or computer. But what could be better than the comfort of the living room television? In this file, we bring together all the ways to watch Netflix on an XXL screen. First of all, to be able to continue in this tutorial, you must have a Netflix subscription.
Read also : Netflix, OCS, Canal Play, Amazon Prime Video - comparison of video streaming services
Summary
What if your operator's box was enough?
Smart TV, PlayStation and Xbox: download the Netflix app
Chromecast, Fire TV, Apple TV, ...: other solutions for streaming Netflix
Choose another Android TV box or a multimedia box
Comments
What if your operator's box was enough?
Orange, SFR, Bouygues and Free all offer Netflix on part of their boxes. In many cases, if your box is not compatible, you will be able to change your device for free (or at a lower cost than other solutions).
Orange offers Netflix in its Video Pass on Livebox Play with the TV 4 decoder
SFR allows you to watch Netflix directly on your TV with the Decoder Plus or a THD 4K box
Free offers Netflix to its Freebox Delta, Freebox One, and Freebox mini 4K customers
Bouygues provides access to Netflix for Bbox Sensation, Miami, Miami +, Must and Ultym customers
Smart TV, PlayStation and Xbox: download the Netflix app
Check if your television is smart: most Samsung, Sony, Panasonic and LG Smart TVs provide access to an app store where you can find Netflix. When the application is not already preinstalled by the manufacturer. Refer to your user manual to find out whether or not your television has these capabilities: it is indeed probably the most economical solution for you, since it does not require you to buy anything at all. Some TVs do not provide access to app stores, but are compatible with Chromecast mirroring. We will come back to this later: this can allow you to stream Netflix directly from a smartphone, tablet or computer.
If you have a console, especially a PlayStation 3 (or 4) or Xbox 360 (or later), you can install the Netflix app through the eShop, and enjoy it very easily on your TV. Also check your other devices, especially if you have a Blu-Ray player, Apple TV, or media center - they sometimes include the Netflix app as well.
Chromecast, Fire TV, Apple TV, ...: other solutions for streaming Netflix
Besides the solutions mentioned above, there are more or less inexpensive alternatives to enjoy Netflix on your television. Streaming is an increasingly popular solution, as dongles for enjoying it on your TV - especially Google Chromecast and Roku Express - are inexpensive, and seamlessly integrated with your smart speaker if you have one. House. It's a way to add a bit of "magic" to your living room with the ability to say "Ok Google put The OA on the living room TV", which then immediately lights up with the correct episode of your series.
Google Chromecast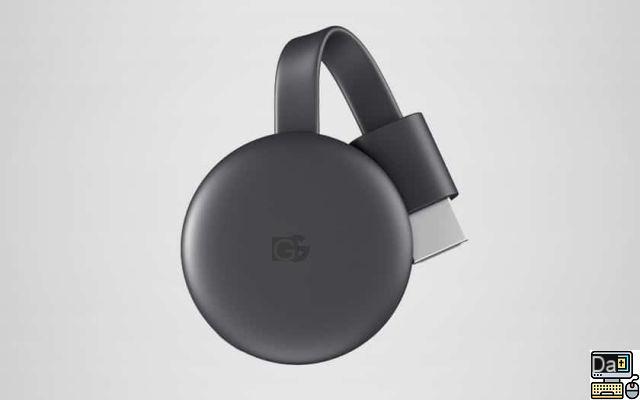 The Google Chromecast is undoubtedly one of the best solutions for connecting your televisions. It is found at a little less than sixty euros. This kind of dongle is plugged into the HDMI port of your TV and is powered via a USB port (often that of your television if it has one). Its installation and configuration is a breeze thanks to the excellent Google Home app. As well as linking your Netflix account. Once connected, you can use it in several ways: either you ask Google Assistant directly to play your series from Netflix. Either you can open a Google Chrome browser, or the Netflix app, and cast the content of your choice by pressing a small icon. All the detailed explanations for doing so are here!
BUY GOOGLE CHROMECAST
Amazon Fire TV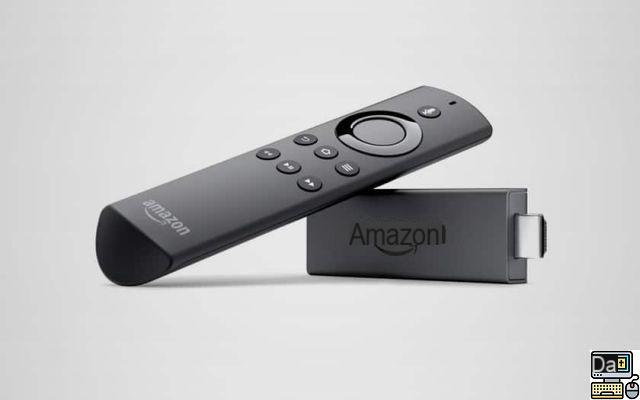 The Amazon Fire TV Stick is a bit of a Chromecast equivalent, but within the Amazon ecosystem. General use of this key is similar to Google Chromecast. But the Fire TV also has a little extra: a remote control, with integrated voice control. Convenient for browsing your content!
Apple TV
Apple TV is more like a media center than a simple dongle. It is also the most expensive solution. We mention it because it is the only equivalent of the two solutions mentioned above in the Siri / Apple ecosystem. Note that even if you have an iPhone, it's entirely possible (and convenient) to use Chromecast instead.
Of the Express Plus Year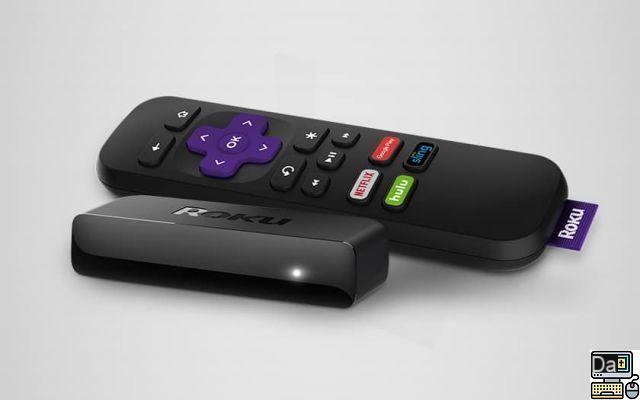 Without doubt the most affordable solution with Chromecast. It is a mediacenter with a vast store of applications - including of course Netflix. Roku is also the solution if you have an old television: it is indeed one of the only solutions on the market to offer coaxial connectivity in addition to the HDMI connector.
Choose another Android TV box or a multimedia box
Besides these solutions, you can also opt for one of the many solutions in terms of Android TV box or multimedia box. Read our buying guide to make your choice!
Still having trouble playing Netflix on your TV? Do you know a tip that is not mentioned in this file? Share it in the comments!