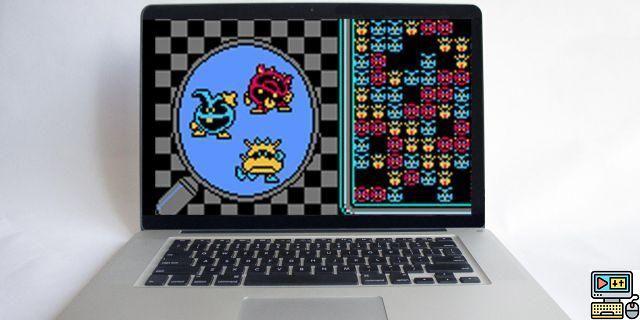 Mac OS X can, like any other operating system, be infected with viruses. In fact, the more the popularity of Apple computers increases, the more the number of viruses, trojans and other malware aimed at this platform increases. Does this mean that Macs are as infected as Windows PCs?
Can macs be infected with a virus?
As with all operating systems, it is of course possible for a Mac running Mac OS X to contract a virus or other malware. Before going further, a little precise lexical: viruses and trojans are malware, and trojans are viruses (without the reverse being true).
Trojans are controlled remotely while viruses operate autonomously. Besides, there is also adware which is malware that invades your computer with advertisements. You follow ?
In fact, the belief that Macs are less (if at all) affected by malware, comes from two things: Mac OS X is a commercial operating system from the UNIX family, like Linux, which in the imaginary collective remains a system itself little affected by computer attacks.
There is also the question of the market share of operating systems. The more popular the operating systems, the more they are the target of viruses. From this point of view, with their overwhelming market share, the different versions of Windows have always been a target of choice since the 1990s.
Share of operating systems connected to the Internet in the world
Share of operating systems connected to the internet, from April 2015 to April 2016 (source: StatCounter)
Finally, on this subject, we advise you to read this study by the security company Sophos, which invites us to make the difference between infected Macs and "healthy carrier" Macs. In the end, we find quite a few macs infected with a virus: the sponsors of the study only found it on 2,78% of the macs tested.
In reports from computer security companies such as Panda Labs (Source: Panda Labs annual report 2015), we learn that 30,78% of machines worldwide are infected with malware. These figures include Windows, Mac, Linux and other operating system machines, which rarely seem to be discriminated against in such reports.
Moreover, on its site, Microsoft minimizes these figures (Source: Microsoft Security Intelligence Report volume 18, 2015), based on its own detection tools installed by default on its systems – which some will describe as insufficient. However, even by cutting a lot in the mammoth, we come across figures up to twice the infection rate of Mac OS X machines. Given its market share, does this seem surprising to you?
On the other hand, there are many Macs that harbor viruses that are only compatible with Windows – and therefore participate in their propagation. Thus we have a proportion of 20% of Macs that "have" viruses designed for Windows systems, without, therefore, being technically infected.
So it's not a legend : Macs are much less infected than PCs by computer viruses and other malware. But they upload and share viruses, trojans and adware that can infect Windows PCs.
More marginally, they can be infected with viruses designed for Mac OS X (but this is very rare). It is therefore still useful to test your mac from time to time…
How do I know if my Mac is infected or harbors a Windows virus?
Fortunately, tools exist to detect and eradicate viruses designed for all platforms on your mac. This can go through the installation of a permanent antivirus provided that it also detects Windows viruses.
You can test for example HouseCall from TrendMicro or Bitdefender Virus Scanner For Mac. These are the only two free programs, from reputable computer security companies, that clearly state that they also detect Windows viruses. The first is available on the TrendMicro website and the second is available for download on the App Store.
However, it seems superfluous to acquire an antivirus with real-time analysis: this tool, very greedy in performance, will slow down your mac more than it will provide solutions. A periodic analysis of the hard disk seems more than sufficient to flush out the viruses which would be there. Once you're sure your hard drive is "clean", follow our tips for cleaning the outside of your computer :)!
To read also: How to Format a Mac or PC Hard Drive
If by chance you are on Windows, be aware that the problems of reduced performance related to antivirus software are not necessarily inevitable. Thanks to AV-Comparatives, we were able to establish a ranking of antiviruses from this angle. So you can have a protection solution that is as effective as it is invisible on a daily basis.
The editorial advises you:
macOS: this new malware takes screenshots without your knowledge
Windows 11: beware of this malware, it has already stolen the banking data of 15 million users!
The 2022 iPad Pro is going to be redesigned and will have wireless charging capability, like Apple's other mobile devices. After the presentation of the iPad mini 6,… All the power of a Mac computer on your eyes: this is what Apple promises in its future mixed reality headset, scheduled for the end of 2022. While the Apple Watch, the 'iPad… Do you have an iPhone and want to change your PIN code? The option, buried in the twists and turns, of iOS is not so easy to find. However, this code ... There are a few options available to unlock an iPhone. Some online services offer to do this quickly for a few euros. The law also obliges operators to do it for free ...