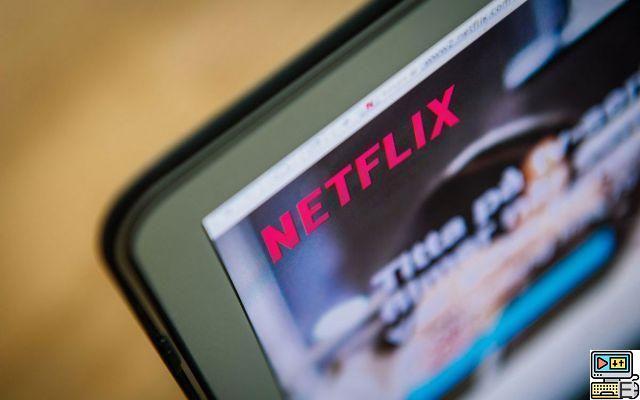 This is a recurring message that Netflix subscribers encounter. When it becomes impossible to access a series in the catalog, it is often because "too many people are using your account" or "your Netflix account is being used on another device". Here's how to take back control.
Too many people are using your account Netflix. Has it been hacked? What is certain, the application is unlikely to be wrong, despite the surprise that such a message can create, especially if you do not share your account with other people. However, there are not 36 possibilities: it is used simultaneously on one or more devices, depending on the subscription plan.
With the Essential plan, it doesn't take more than one extra person to create a block when you try to watch a series on Netflix. You probably accessed the account from a friend's, roommate's or family member's PC. The account remained saved on his device. With the Standard and Premium formulas, it is respectively two and four screens maximum connected simultaneously.
Netflix: how to identify and block intruders on your account?
Netflix indicates that your Netflix account is being used on another device. The only possibility to check if there are possibly other people connected is to access the menu Accounts from a browser. In the section Parameters, click on Recent streaming activity. You have a list of devices that have connected recently, the date and time, the country, the region as well as the IP address of the user...
This information is rather effective to know if someone else has used your account, but also to get an idea of ​​who it may be. Especially if the intruder is a member of your family or if it is a stranger. If everyone connects on the same WiFi network, it will be more difficult to sort.
To block access to your account, only one solution: disconnect your account from all devices. To do this, log into Netflix via a web browser, click on your profile name at the top right and then on Account. In the Settings section, click " Sign out of all devices ». Ensuite, don't forget to change the password, still in the Account menu.
The editorial advises you:
Netflix: how to delete a profile or your account?
Box internet: how to detect and block an intruder on your wifi network
Netflix: how to download a video to watch offline
What to watch on Netflix this weekend? Movies, series, documentaries, animated: every Friday, we offer you a spoiler-free, guaranteed home selection of all new releases... After a less trial or several months of sifting through all genres of movies and series on Netflix, you have decided to unsubscribe. Whether it's…You can easily remove an item from recently watched series or movies on Netflix. Or even the entire viewing history. But how to proceed? It's not necessarily obvious… The fourth (and final) season of the drama and detective series on Netflix Ozark will be available soon. Over three seasons, viewers immersed themselves in lies, deception, and…