Netflix's iPadOS app will not be ported to macOS Catalina. Too bad for those who wanted to download episodes of series or films locally.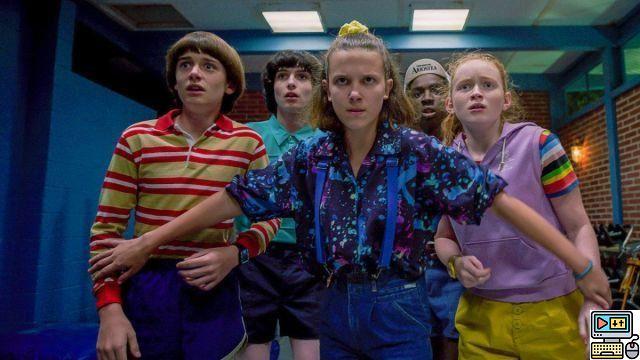 Stranger Things // Crédit : Netflix
macOS users can now update their computer to Catalina, the latest version of the system. This update brings a number of new features, starting with Sidecar which allows you to use the iPad as a secondary screen, the identification of the password manager by your Apple Watch, or Voice Control to control the interface of macOS by voice.
Despite these small novelties that are very light for the user who is not fully involved in the Apple ecosystem, another change heralds the beginnings of a small revolution: Project Catalyst. Suite of Marzipan, this novelty is primarily aimed at developers by allowing them to very quickly port an iPadOS application to macOS.
Twenty developers have already responded and their applications are now available on the Mac App Store. Netflix, on the other hand, announced to Bloomberg that it would not be part of this trend.
One less feature
Netflix, the world's number one on-demand streaming service, needs no introduction. However, what not everyone necessarily knows is that the platform offers to download its films and series locally in order to watch them offline.
First thought for mobiles, this feature has also been brought to Windows 10 thanks to the application available on the Microsoft Store. On macOS, this is not the case, as Netflix is ​​only available through a browser. It is therefore impossible to take advantage of additional features, such as local downloading or the use of picture-in-picture.
So that's one less reason to want to switch to Catalina, a version that presents some youthful concerns for some, especially those who still had 32-bit software, this update being only compatible with 64-bit applications. bits.