With the latest update (10.0.0) of the Switch, Nintendo brings some major new features including the transfer of games to the SD card (and vice versa). Unfortunately copying backups remains impossible.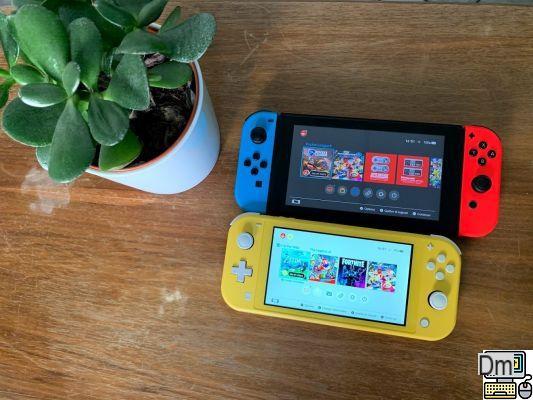 Nintendo Switch finally lets you transfer downloaded games to SD card
The Nintendo Switch has made a name for itself in a market dominated by Sony's Playstation. The Japanese giant is not lacking in imagination and has distinguished itself with a hybrid console concept that is unprecedented on the market. Then, the Switch Lite came to complete the range.
Despite a more than warm welcome, the Nintendo Switch also faces some criticism since its launch. In addition to the problems related to the connectivity of the Joy-Con, the Switch suffered until now from the impossibility of transferring its games to an SD card. A very annoying limitation when you know that the console only has 32 GB (part of which is devoted to software) and that a single game downloaded from the Nintendo eShop can reach 20 GB. To work around the problem, we could re-download a game to the external storage, but the handling was still cumbersome.
The Switch 10.0.0 update, just deployed, finally fixes this problem. Now, you can transfer "downloadable software, update data, and DLC" from internal memory to an SD card, and vice versa, Nintendo says.
Backup transfers still not possible
This good news could have definitely filled us if Nintendo had also included the transfer of saves. It is not so. You'll still have to go through Nintendo's cloud to make a backup of backups, accessible only by subscription.
In addition, 10.0.0 update allows buttons to be remapped Joy-Cons and the Nintendo Switch Pro controller. Understand that you can now customize the configuration of your keys. Nintendo is once again responding to a very strong demand from players. The other elements of the update bring minimal improvements that are invisible to the user. So happy ?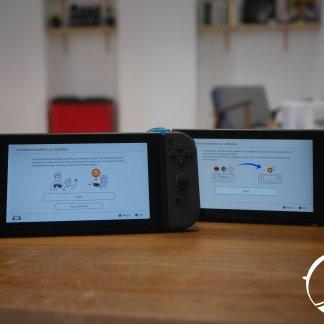 Nintendo Switch: how to transfer your saves to a new console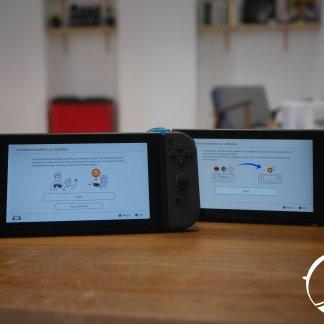 Nintendo now offers several Switch models on the market. There are the two "classic" models, the one with better autonomy and the old historical model which are difficult to differentiate, and the new Switch Lite,…