Recently available, the new Nvidia drivers introduce two first-rate new features on Windows 10: on the one hand, support for DirectX 12 Ultimate, announced a few months ago; on the other hand the GPU planning, which should allow better performance on PC.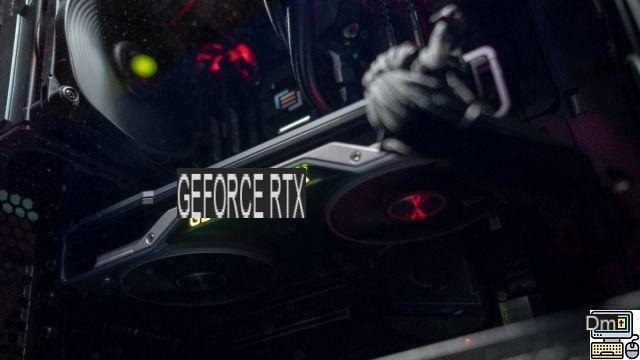 New Nvidia GeForce Drivers Bring New Blood to Windows 10 //
It's official, the new version of the Nvidia GeForce driver is being deployed (version 451.48 WHQL). The latter brings users of Nvidia graphics cards under Windows 10 two major new features. The second should help give a boost to the graphics performance of their machine.
The first addition is none other than the appearance of DirectX 12 Ultimate, announced last March on the occasion of Microsoft's DirectX Developer Day; the second novelty touches on the question of GPU planning, now fully supported by the graphics cards of the Chameleon group. It was first introduced with the recent May Update for Windows 10, but it still needed a driver update to fully support it with Nvidia products. This is now settled.
DirectX 12 Ultimate, full on ray tracing
DirectX 12 Ultimate is the latest version of Microsoft's library of APIs, dedicated to gaming and multimedia.
DX12U is particularly focused on ray tracing, in which Nvidia has been investing for almost two years. The tool should better unify the Windows and Xbox universes when it comes to gaming, while making it easier for developers to optimize games on both Xbox Series X and Nvidia graphics cards. Clearly, support for DirectX 12 Ultimate will allow Nvidia to better prepare for next-gen games. On the AMD side, we will have to wait until the end of the year and the RDNA 2 chips to see the first graphics cards taking full advantage of DirectX 12 Ultimate.
GPU planning: why will it give your PC a boost?
Beyond support for DX12U, Nvidia is betting with its latest drivers on GPU planning. In short, this feature allows your graphics card to manage the use of its own video memory, without an intermediary. This can in some cases provide a noticeable performance improvement over the usual process. "This new feature can potentially improve performance and reduce latency by allowing the video card to directly manage its own memory," Nvidia explains in its release notes.
Note that you will still need to activate GPU planning manually, from Windows 10 settings, once the latest Nvidia drivers have been installed. To do this, go to the start menu settings, then under System > Display > Graphics settings (at the very bottom) > activate GPU scheduling.