Orange has just launched a smartphone repair service in Spain. Available in all of the operator's stores, this service is accessible to all users, including SFR, Free and Bouygues Telecom customers. We explain how it works in detail.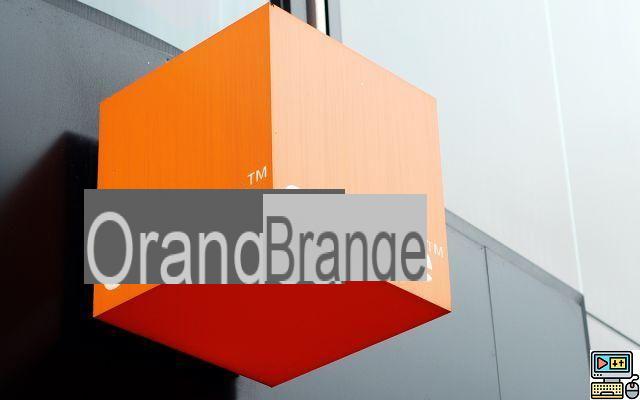 This Monday, October 25, 2021, Orange announced the launch ofphone repair service in all of its stores in Spain. "Your smartphone is broken (screen, shell, etc.) or the battery is at the end of its life, drop it off at an Orange store to have it repaired quickly," Orange said in a press release. The service will be offered in the operator's 530 shops in France.
The icing on the cake, this new service is aimed at all users. It is not no need to subscribe to Orange to take advantage of the repair service. SFR, Bouygues Télécom or Free Mobile subscribers are free to go to a store to drop off their smartphone for repair. The repair services of competing operators are generally reserved for customers. Many of them also go through an external service provider. This is the case of Free and Bouygues.
Read also: Orange ends its Cinéday offer on December 29, 2021, goodbye to free seats
Orange gives an overview of the price of repairs
Initially, Orange engineers will carry out a diagnosis of the phone filed. Note that this step can be done in an Orange store or online on the operator's website. The incumbent operator will in particular ask for the IMEI number of your mobile to make a diagnosis.
Orange will then provide a repair estimate on the basis of this first observation. The firm undertakes not to increase the price of the estimate without notifying the client beforehand. "In the event of changes to the price of the initial estimate, the customer is informed of the situation and is invited to accept or refuse the new estimate", reassures Orange. On its website, the telecom has posted some examples of prices for information only. Obviously, the price varies greatly depending on the smartphone.
Changing the screen: between €69 and €449 including tax
Change the back cover: between €29 and €109 including tax
Change the camera: between €39 and €289 including tax
Changing the battery: between €39 and €99 including tax
Orange ensures that thethe repair is carried out quickly. "The repair takes place during the day (depending on the Orange store and the smartphone concerned) or within a few days. The estimated repair time is specified after diagnosis and establishment of the estimate by your customer adviser", explains Orange. The company offers 12 month warranty after the repair. If you are an Orange subscriber, a replacement smartphone will be made available to you for the duration of the repair.