Participation of GDATA Antivirus in training events - South America
Innovative solutions for the security of Customer and Partner data
Bogota, 14 September 2017 -
After collaborating in the events held in February 2017 in Colombia (Cali, Barranquilla, Pereira and Bogotá), GDATA Antivirus will intervene again during the next training events in South America, illustrating in detail its products that allow the best software protection - antivirus for management data security.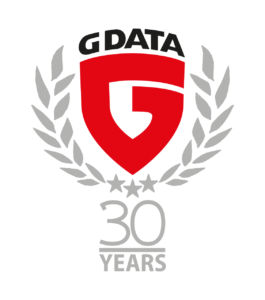 In these spaces, reserved for the topic of data security, GDATA products will be presented, through which anyone operating in e-business can effectively deal with security threats, intrusion attempts and the vulnerability of their entire business. agency.
This collaboration highlights the commitment that both companies put into cyber data security. GDATA products, in fact, will also allow those who work in the data recovery sector to increase revenue opportunities by offering their own antivirus and anti-malware solutions. will host these interventions hoping for a future collaboration with GDATA.
In the face of this important collaboration, GDATA will therefore be present with its interventions at the largest world training tour for data recovery and forensic analysis to be held in September and October 2017 in various countries of Latin America.
– Ecuador Quito 25 e 26 September
- Peru Lima 28 and 29 September
- Bolivia La Paz 02 and 03 October
- Argentina Buenos Aires 05 and 06 October
- Mexico Mexico City 09 e 10 October
- Panama Panama City 12 and 13 October
Link: https://www.irecovery.co/eventos-latinoamerica-2017/
Data
Data is a leader in providing data recovery, secure data deletion and computer forensics solutions and services. Through the use of modern technologies, innovative software and numerous proprietary tools, it is able to deal with data recovery cases from any type of media, such as hard disk, solid state drive, RAID systems, memory cards, USB keys and many others. devices. in all European countries, South and Central America, with the presence in each country of a proprietary clean room, for data recovery.
Internationally, it operates in over 20 countries around the world through more than 30 direct offices. every year it carries out over 85.000 data recovery operations, offering customers high quality services in 8 different languages. For more information: - www.irecovery.co

offers state-of-the-art software solutions and services to assist law firms, public organizations, private companies and end users in data retrieval, research, analysis and presentation. In addition to a full range of software, it offers data recovery, secure data deletion, electronic discovery and document review services. For further information on and its offer
G-DATA Antivirus
G DATA Software AG, headquartered in Bochum, is an innovative and rapidly expanding company, specializing in the development, production and marketing of IT security products. Founded in Bochum in 1985, the company quickly established itself in the home market thanks to the discovery and interception of increasingly advanced cyber threats. In fact, guaranteeing each user the highest level of protection for any type of threat is the mission that the professionals of the G DATA Group have been carrying out for more than 25 years.
In the last five years, no other European company in the security sector has won as many national and international tests and awards as G DATA. Always a leader in quality, the company now combines the highest technology with constant research on innovation. Now famous are Doublescan, the award-winning scanning system with two independent engines and OutbreakShield, immediate protection even in the absence of viral signatures. G DATA security solutions are available in more than 90 countries.