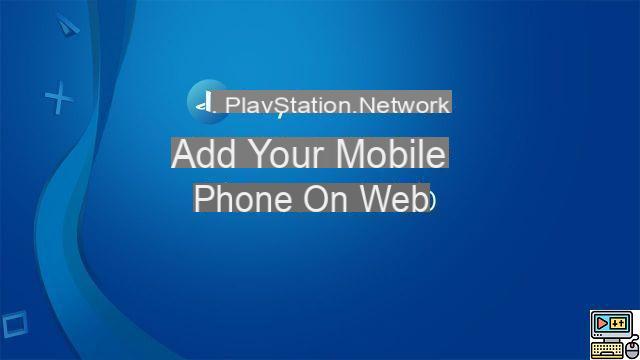 Playstation Network now offers two-factor authentication via SMS to more effectively secure your account. This type of additional security allows you to prevent an ill-intentioned person from fraudulently using your account.
We will show you how to enable two-factor authentication through your internet browser as well as through your PS4. Obviously, first of all, you need to have a Playstation Network account. You can create it by adding a new user profile on your PS4 or directly from the Playstation.com site.
Activate two-factor authentication via your PS4
To activate two-factor authentication via your PS4:
Go to Settings> PlayStation ™ Network / Account Management> Account Information> Two-Step Verification
Select configurator
Enter your phone number
Then the verification code received by SMS
A code will be sent to you each time you try to access your account from a new device, or want to change a setting.
Activate two-factor authentication via Playstation.com
It is also possible to carry out this operation far from your Playstation, as long as you have access to the internet!
Go to Playstation.com
Log in with your credentials
Click on the tab Account then Safety in the left column
Click on the link For two-step verification click here
Follow the instructions that appear on the screen
It was high time that Sony enabled two-step verification, two-factor authentication or 2FA (depending on). The network had already been the victim of spectacular hacks. As in 2011, where the data of millions of users had been stolen, which then prompted Sony to temporarily close this service.
Read also: how to better secure your accounts with two-factor authentication
Among other data, the hackers had stolen the banking information of the users. And actions against Sony had been brought. There Sony further padlock the accounts of its users by using a 2FA authentication via SMS deemed less secure than that via code generator. But that should be more than enough given the purpose of the service.
The editorial advises you:
Instagram: how to activate double authentication
The ability to speed up or slow down a video on YouTube can be very useful. It was possible to do this in the web version of the platform for a while…Facebook allows you to deactivate the automatic playback of videos in your news feed. It's very simple, even if the path is not obvious to anyone who has never seen it...Google Chrome includes a reading mode that allows you to consult a page in optimal conditions. The functionality, however, is hidden in the bowels of the browser. In this tutorial,…It is easy to know if a contact has blocked you on WhatsApp, but some indicators can also trick you into believing it unfairly. So how do you know...