With its Play At Home campaign, Sony offers to play Ratchet & Clank for free on PlayStation. Here's how to get the game.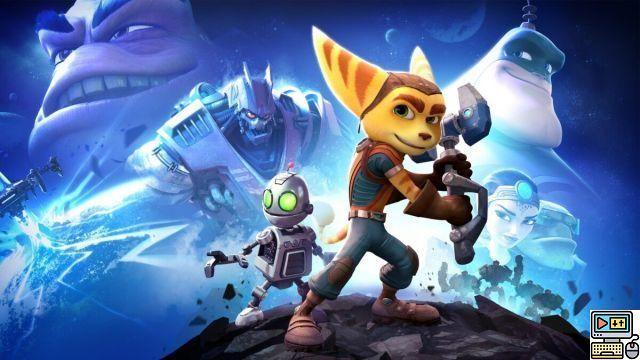 Sony had promised it at the end of February, it's the return of its Play At Home initiative on PlayStation. Initially launched in March 2020, it makes it possible to support players during periods of confinement by offering them entertainment, and in particular free games.
To start this new period, it is neither more nor less than the game Ratchet & Clank which is offered for the PS4 or the PS5. We are not talking about a period allowing you to play it for free, but of a game offered "for life". Note that this is not a game offered with PlayStation Plus. No need to pay a subscription to recover Ratchet & Clank therefore.
How to get Ratchet & Clank for free
From March 2 to April 1 at 5 a.m., the game Ratchet & Clank is available for free on the PlayStation Store. You can grab it from a PlayStation console, or directly from the web on your computer. Here's how.
Visit the Ratchet and Clank page on the PlayStation Store
Click "Add to Library"
Log in to your Sony account
Click "Add to Library" again if needed
Here ! You now have Ratchet and Clank on your PlayStation account as if you had purchased it. The game is compatible with PS4 and PS5, thanks to backwards compatibility.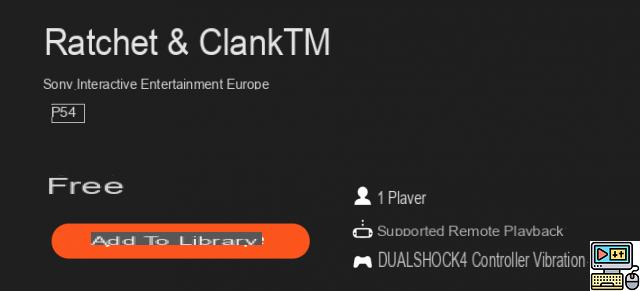 Ratchet & Clank is completely free until April 1
Don't miss out on one of PlayStation's best games. Ratchet & Clank marries action and platform in a very accessible and family design since we embody a lombax accompanied by a small robot in graphics reminiscent of animated films.
It's also a wonderful technical demonstration of the know-how of Insomniac Games and the PS4 Pro, if you have a 4K TV.
For Sony, behind this offer hides the start of the marketing campaign for Ratchet & Clank Rift Apart, the new episode of the saga that will arrive exclusively on PS5. In particular, it should benefit from the prowess of the console's SSD. This sequel is scheduled for June 2021.