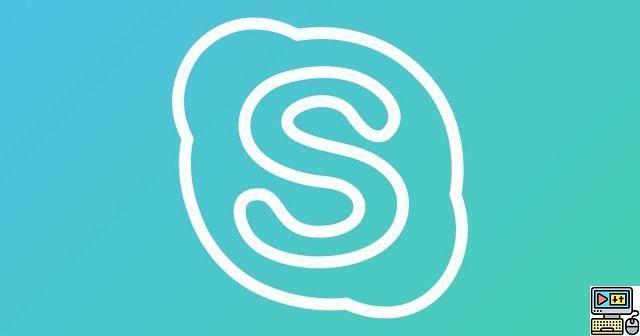 Comment (13)
Originally, Skype was primarily used for exchanging text messages and making audio calls over the Internet, to avoid operators' high roaming tariffs. What are its many features today?
The first version of Skype was released in 2003. As high-speed Internet was born for the general public, it made it possible to send messages and communicate by voice with penpals around the world. Skype has gradually become a benchmark for VoIP software. After having belonged to eBay for some time, the software was bought by Microsoft in 2011. The Redmond company now incorporates it by default in its distributions of the Windows operating system.
In this article, we'll go over the main modern features of Skype, like private chats, automatic chat translator, Skype number, and the OneDrive and Spotify add-ons present in the desktop version.
Download Skype
Private conversation
Skype offers the ability to perform secure communications through end-to-end encryption. The functionalities available in this framework are more limited, but allow you to keep private text messages, images, as well as audio and video files. Notifications from these discussions are not present in the recent conversations list. It is necessary to go to the desired contact to display the private conversation tab.

You can start a private conversation from any contact's profile © Microsoft Corporation

Adding a new private conversation with a contact requires sending them an invitation valid for 7 days. If the person accepts this solicitation within the allotted time, a private conversation is added to that contact's talk page. Only devices used for request and validation have access to this conversation. To connect to this hidden chat from a new device, it is mandatory to issue another invitation from it.

Private conversation, messages protected by end-to-end encryption © Microsoft Corporation

Starting a private conversation offers the possibility of making private voice calls. However, several features are not available, such as sending a contact, scheduling a call, creating a survey, or advanced shares through OneDrive and Spotify.
Skype Translator
Since 2015, Microsoft has introduced an important automatic translator functionality in its Skype application, which allows you to communicate in your native language with foreign correspondents. Skype Translator translates on the fly into 13 languages ​​(including English, German, Spanish, Spanish, Portuguese, Italian, Arabic, Chinese, Japanese, Russian) for calls voice and in over 50 languages ​​for text messages.

You can start the translator from any contact's profile © Microsoft Corporation

This feature is based on an intelligent learning system and progresses as you use it. Skype Translator was built on the statistical machine translation technology of Microsoft Translator. It may take a few seconds to interpret the spoken language and generate the text-to-speech transcription.

Skype Translator supports translating calls into 13 different languages ​​© Microsoft Corporation

By default, Skype uses the language of the operating system to define the user's language. He proposes to retransmit the translation by the voice of a woman or a man.
Skype Number
To allow your foreign correspondents to call you at local rates, Skype offers a telephone number allocation service. To activate it, you must complete a paid registration online at https://secure.skype.com/my/skype-number and pay the amount equivalent to 1, 3 or 12 months of use.

Skype Numbers are available in over 20 different countries © Microsoft Corporation

Some countries require proof of address to provide a phone number. If you cannot show proof of residence in Spain, Brazil, the Netherlands, Switzerland or South Korea, you will not be able to create a Skype number in those countries. The number is normally assigned within minutes of payment, but in the case of demanding countries, it may take longer to verify the address. You can assign up to 10 Skype Numbers from different locations to a single Skype account, if you want to help people contact you easily from all parts of the world.

A Skype number allows you to receive phone calls directly on the application © Microsoft Corporation

By having a Skype number from a country, you allow correspondents in that location to contact you at the local rate, receiving the call directly on the Skype application and using cellular data or Wi-Fi. During your billing period, you can receive an unlimited number of incoming calls on all your devices (computer, tablet or smartphone). SMS messages sent to your number are immediately opened in your conversations, within the Skype application.
OneDrive and Spotify add-ons
Among the original features of Skype, we find the integration of the OneDrive and Spotify add-ons. Microsoft has deeply introduced access to its cloud within the instant messaging application, to encourage Internet users to use the services of its own ecosystem. Without leaving the Skype interface, from any conversation, it is possible to share an image, a document and even a complete folder stored in your OneDrive space.

Sharing a OneDrive link with a correspondent, directly from the mailbox © Microsoft Corporation

An explorer integrated into the messaging system allows you to browse the OneDrive folder and even perform text searches, to quickly identify the document to share. It is important to know that the shared files are accessible to everyone who has the link. If your correspondent broadcasts it, the files can be viewed by other Internet users.
The Spotify complement seeks to help you share your musical culture with your address book. Within the Skype app you can explore the entire catalog of titles from the most famous Swedish streaming site.

Quickly share a song hosted on Spotify © Microsoft Corporation

Spotify integration allows you and your recipient to listen to snippets (30 seconds long) of many songs directly from the instant messaging software. To view the full version, it is necessary to click on the "Play on Spotify" link, which opens the web page of the streaming site corresponding to that title.
Download Skype
To remember
The original goal of Skype was to allow free communication around the world using two computers connected to the Internet. The functionality of calling landlines or mobile phones was quickly added, offering cheaper rates than the offers of traditional operators of the time. With the increase in the number of destinations included in Spanish mobile plans, this feature is losing interest.
To continue to attract users, Microsoft has developed new practical options in addition to the original functions of messaging and audio and video calling. The availability of Skype Translator to automatically translate communications, the offer of Skype number to receive phone calls directly in the application and the availability of the service on all consumer platforms give Skype interesting exclusive features.
To convince Internet users looking for a solution that respects privacy, Microsoft has integrated private conversations, whose messages and calls are protected by end-to-end encryption.
Microsoft's instant messaging and video conferencing software:
• Skype
The best alternatives to this software:
• Discord
• Telegram
to read also: 17
NEWS: Apps and software
Are our Clic2Load tutorials hidden sponsored articles?
For a few months, we have been publishing tutorials and files written by Clic2Load. Some of our readers have told us about their ...
2 years ago