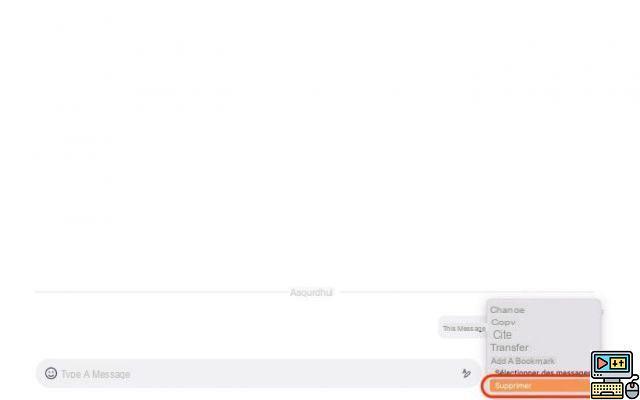 Skype allows you to delete any message sent in a conversation. The message will not only be deleted in your account, it will also be deleted in your recipients. A way for the American giant to thumb its nose at the adage "words fly away, writings remain"?
Did you know ? In Skype you can delete an instant message that you sent in a conversation, delete a chat one-on-one or even delete a group conversation. The software is indeed rather permissive on this kind of functionality and we will show you how to do it in this very simple tutorial.
How do I delete one or more messages from a Skype conversation?
Delete one or more messages from a conversation both at home and at your recipient's? Our elders dreamed of it, Skype did it. Like many services, Skype allows you to repair the irreparable. What you avoid to massacre your keyboard after having typed a little hastily on its key Starter with a client, your boss or your significant other.
In the conversation in question, locate the message to delete. Point your mouse at it or click on it so that the three little dots appear.
That's it : your Skype message will be deleted for youBut also for your recipient. It's as simple as that. Also see our selection of the best alternatives to Skype, and also our complete tutorial on how to delete your Skype account.
The editorial advises you:
How to create a skype account for free
WhatsApp: 20 hidden features that will make your life easier
Instagram: how to delete a message
When you create a Skype account, you also create a pseudonym, a name by which your contacts can find you. Can it be changed? Permanently deleting your Skype account is not easy, especially since the VoIP software was acquired by Microsoft in 2011. However, there is a solution that… Skype is one of the most popular video conferencing applications. popular, and creating an account is free. The application, available on all platforms, allows you to call your friends for free. Plus…Skype now allows you to blur the background of where you are located during a video call. A seemingly innocuous feature, but which will prove useful for many users. In…