Summary
Amazon Appstore F-Droid Aurora Store Humble Bundle APK Mirror Huawei AppGallery Mi Store, Galaxy Store, etc. No choice to make How to set up a Comments shop
The Google Play Store is hegemonic on Android, but is not always the ideal solution. Here is our selection of the best alternative app stores to the Google Play Store that we recommend.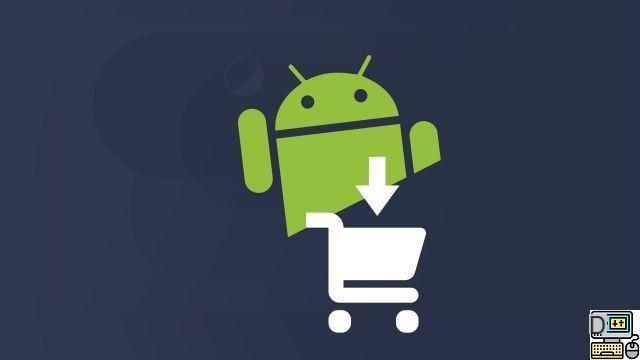 To install applications on an Android smartphone, the overwhelming majority of users go through the Google Play Store. However, the Google store is not the only one to offer applications and games on Android and real alternatives exist. The freedom left on Android makes it possible to do without Google services.
These alternatives make it possible not to transmit more personal data to one of the GAFAMs, to better remunerate the developers or even to find applications that cannot be found on the Play Store, whether for reasons of location, economic model or license. .
They are also essential for Android devices that do not have access to the Google Store and could prove essential if a brand loses its Android license and its smartphones lose access to the Google Play Store.
However, it is important to turn to trusted sources to avoid unpleasant surprises. Fortunately, solid alternatives exist:
Amazon Appstore
F-Droid
Humble Bundle
APK Mirror
Aurora Store
Samsung Galaxy Store, Mi Store…
Huawei AppGallery
There are alternatives that you have certainly heard of: Aptoide, APKPure or UpToDown. However, we do not recommend their use. First of all, some offer applications illegally, without paying the developers, but you can also find applications or mods that can pose a danger to your smartphone or tablet. That's not to say that ALL apps from these stores are illegal or dangerous, but the added value isn't enough to justify the risk.
Let's take a closer look at our selection of the best alternatives to the Google Play Store.
Amazon Appstore: the other GAFAM
Launched in 2011, the Amazon Appstore is the first of the alternatives to the Google Play Store. This store is installed by default on Amazon Fire devices, but is also available for any Android device. Like Google, the giant returns 70% of the income generated by payments on its store to developers and therefore keeps 30%. Use of this store requires an Amazon account, in particular to manage the synchronization of purchased applications. Note that Amazon offers its own virtual currency, Amazon Coins, which can be used for in-app and game purchases, often with attractive discounts.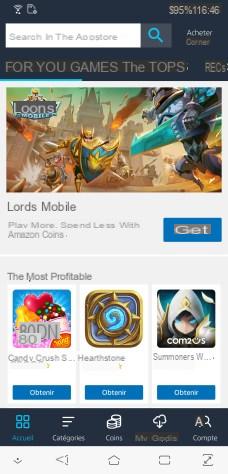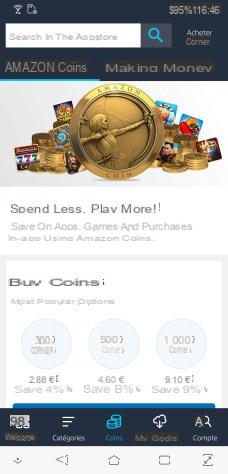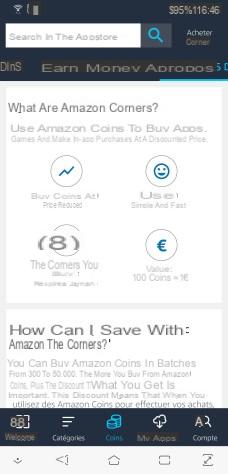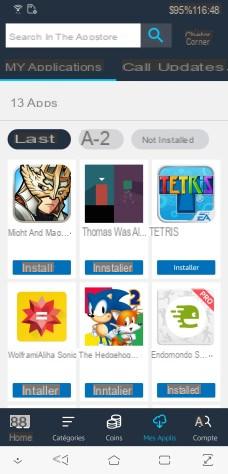 The approach of this store is basically the same as Google, and this is ultimately what we could criticize the Amazon Appstore. It is certainly the best-provided alternative in applications, and undoubtedly the most popular alternative, but like Google, it is a classic store that collects 30% commission and belongs to a tech giant, that we know how to love just as much as Google, to retrieve information about our customers.
Most :
a well-known and reassuring brand
a wide choice of applications and games
The lessers :
no real advantages over the Google Play Store
Download the Amazon Appstore
F-Droid: the store of free and open source applications
F-Droid is another fairly popular, albeit little known to the general public, app catalog. This project exclusively hosts free and open source applications. Its philosophy is also similar to that of repositories under Linux, with management of repositories as sources of origin of applications. This means that it is possible to add sources of applications that are different from F-Droid and which therefore do not respect the same rules. F-Droid also allows you to exchange applications with people around you without going through an Internet connection, which can be practical abroad in particular.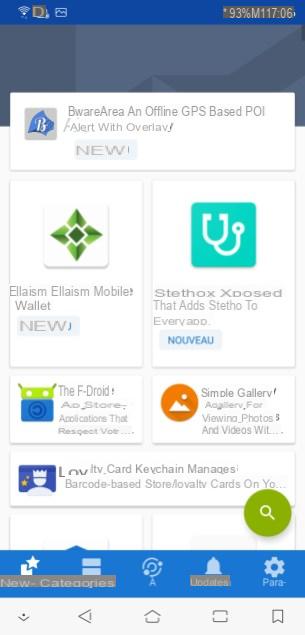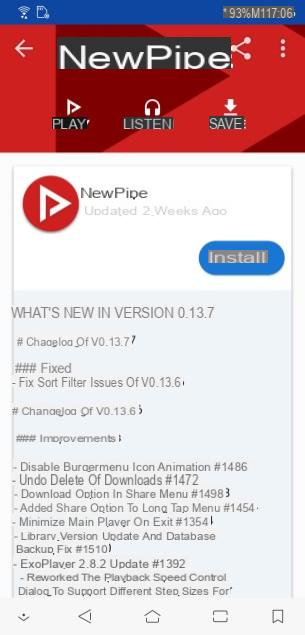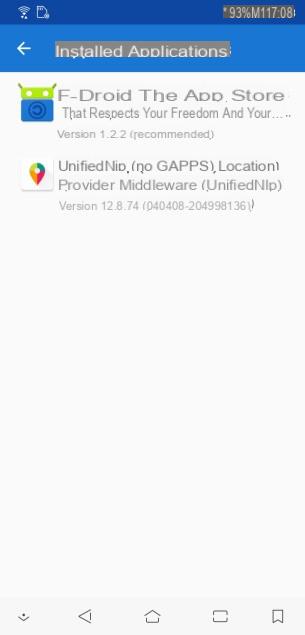 By only offering free and open source applications on its official repository, F-Droid obviously does not have the largest possible catalog. On the other hand, there are some applications banned by Google on its Play Store, such as NewPipe.
Most :
free and open source applications
a simple interface that goes straight to the point
access to applications banned from the Play Store
no need to register with an account
The lessers :
an editorial line which restricts the catalog
Download F-Droid
Aurora Store: another free and alternative store
The Aurora Store is a completely free and open source application store (GPLv3 license), but not limited to applications of this nature. Based on the Yalp store, Aurora has its share of popular apps like Spotify or Instagram. Its advantage lies in its native compatibility with Android, even without Google services. Thus, a smartphone without Google Play Services, or with the alternative microG API, will be able to install and use the Aurora Store perfectly.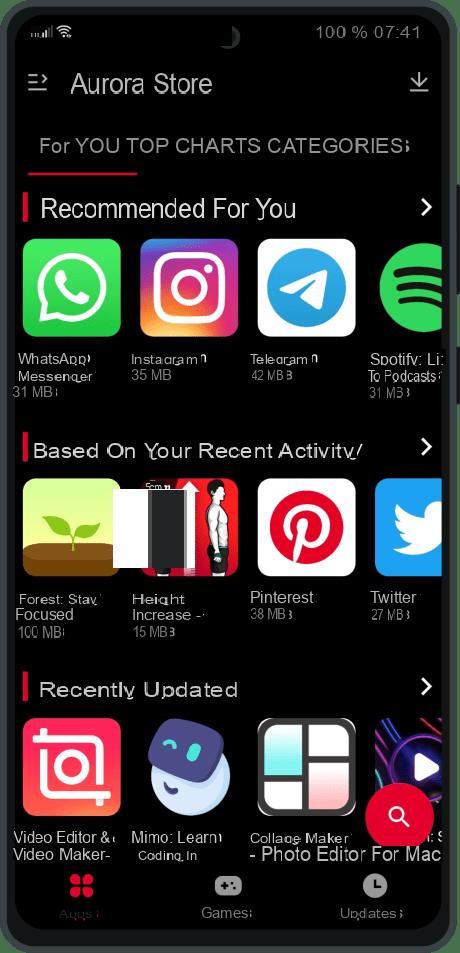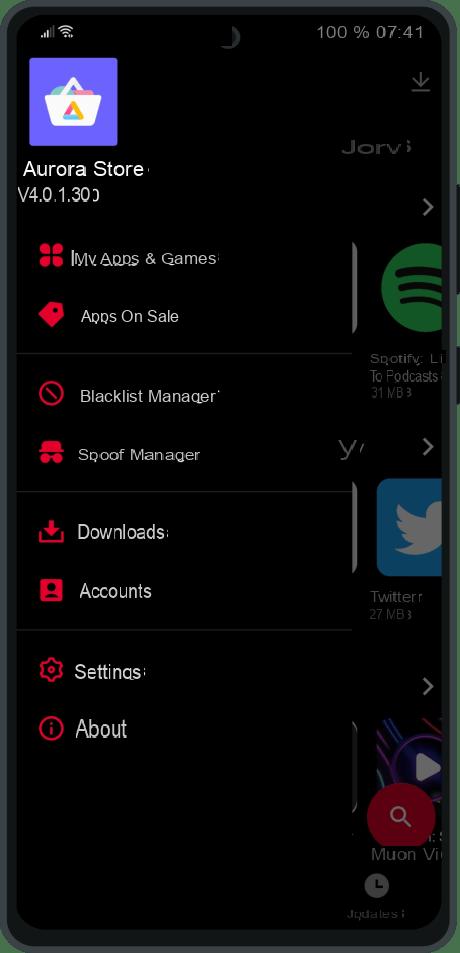 Most :
a free open source store
no account needed
The lessers :
a smaller catalog than the stores of Google and Amazon
No web version of the catalog
Download the Aurora Store
Humble Bundle: The Charity Game Store
Humble Bundle is a video game distribution platform that takes its name from the fact that games are sold as temporary packs, bundles, and players can redistribute some of the money towards charity. More than 130 million dollars have been redistributed since the creation of the platform. The site is best known for letting users choose their purchase prices for themselves, knowing that the packs are often split into several tiers. If the platform was mainly concerned with PC games originally, Humble Bundle has been offering game packs for Android quite regularly.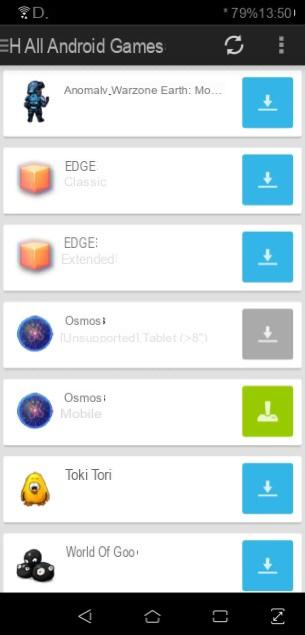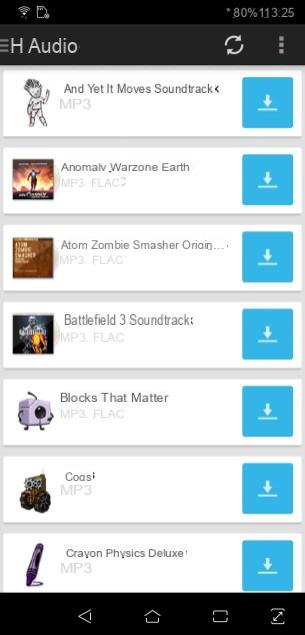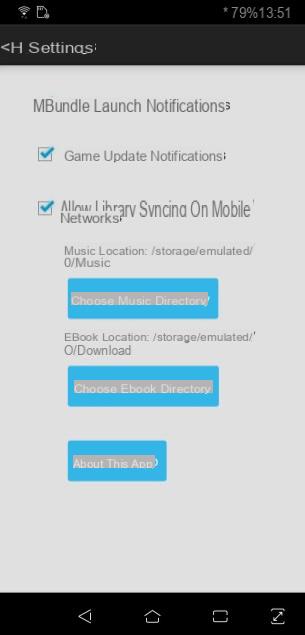 The platform offers a fairly simple Android application that allows you to find your purchases, necessarily linked to an account, but also to be notified when new bundles are released. Note that Humble Bundle offers more and more music and digital books, often related to video games, or digital professions. This content is also accessible from the application.
Most :
game purchases at a price set by the user
redistribution to charities
The lessers :
mandatory visit to the website to order bundles
fairly summary application
Visit the Humble Bundle store
APK Mirror
To download applications without going through the Play Store, there is another solution, sideloading. It is simply a question of installing applications by directly downloading their package in APK format without going through an application store. To find application packages for free legally and with the assurance that they will not contain malware, the best solution is the APKMirror site.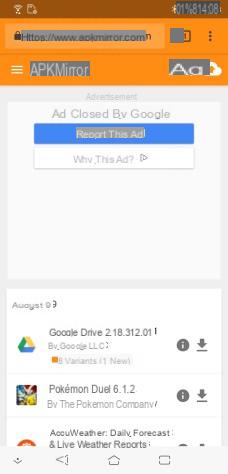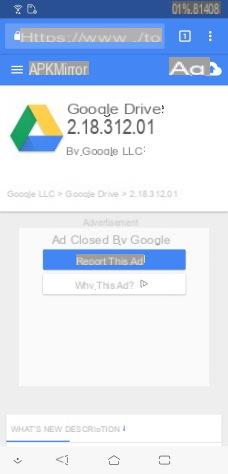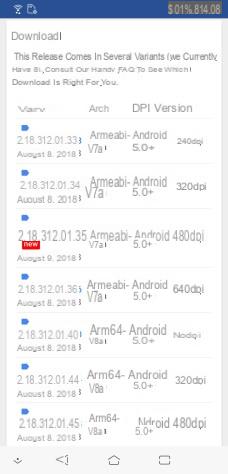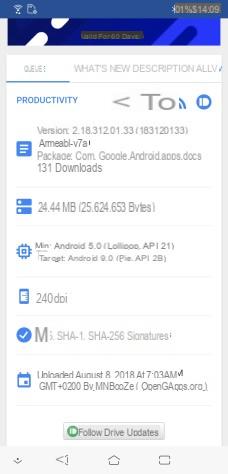 This is a good way to access applications declared as incompatible for your device by the Play Store, or which are only available in certain countries. APKMirror only lists free apps. Finally, note that an application installed by this method may very well be updated through the Play Store.
Most :
access to applications available exclusively abroad
access to applications banned from the Play Store
downloading new versions from the start of their deployment
no need to register with an account
The lessers :
reserved for slightly more experienced users
Visiter APK Mirror
Huawei AppGallery: the new challenger
Deprived of the Play Store, Huawei had no other choice but to work harder to develop its AppGallery, the official application store found on Huawei and Honor smartphones by default.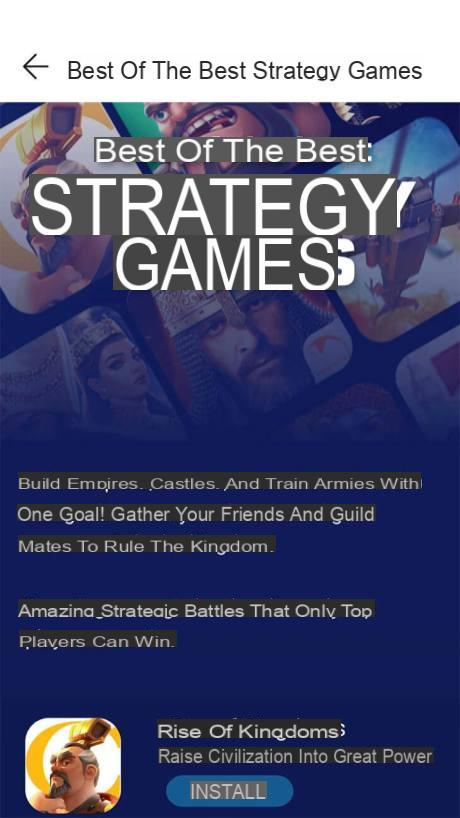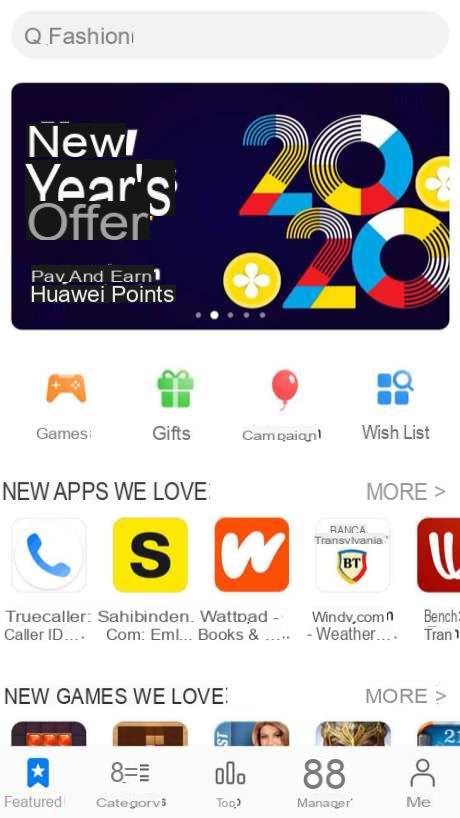 The brand wants to push developers to create versions of their applications independent of Google. It is probably the telephony giant with the most strength to be able to do so.
Most :
Google independent applications
verified applications
The lessers :
Download Huawei AppGallery
Samsung Galaxy Store, Xiaomi Mi Store, etc.
Some brands like Samsung or Xiaomi offer their own application store directly on their smartphones alongside the Google Play Store. In general, these stores are of little interest, it must be admitted, but they can present good alternatives for those who absolutely want to avoid giving information to Google.
Apart from that, these stores have the merit of being rather tidy and a minimum of security, and of remunerating the developers. In addition, with the desire of manufacturers to free themselves from the yoke of Google, we should see more and more competitiveness on their part in the years to come. We have already seen this, for example, with Samsung, which negotiated a temporary exclusivity on its store at the launch of the Android version of Fortnite.
Most :
The store is already installed on your smartphone
Applications are verified
There may be exclusives
The lessers :
Often limited interest
Mediocre selections
One does not prevent the other
As we can see, there are several alternatives to the Google Play Store. However, keep in mind that the use of one of these alternatives does not imply the deactivation or the uninstallation of the Play Store. Android allows several stores to coexist on one device, so there is no reason to limit yourself to one or two solutions.
For example, one can very well imagine installing free apps with F-Droid and buying games through Humble Bundle while continuing to update Google apps through the Play Store.
How to set up an alternative store
Application stores are not available on the Google Play Store, which is the main obstacle to their adoption. Their publishers offer to download them as APK packages from their official website. You must then install the APK file on the device to access the store. The easiest way to learn how to install an APK file is to follow our complete guide on the subject.
In a few words, you have to allow the installation of application from unknown sources (that is to say, not from the Play Store) in the settings of the device, then open the file from file explorer which will launch then the installation.