Comment (12)
Firefox took advantage of the Computex news to launch its latest update on computers and mobiles. Simplified interface, new design and improved security are on the program.
Expected for the month of May, Firefox 89 finally shows the tip of its muzzle on June 1, 2021 with an overhaul of its interface. To prepare for its facelift, Firefox analyzed the clicks of its users (about 17 billion clicks all the same) in order to better understand the interactions made with the different areas and tabs of the browser. Thus, many elements have been streamlined or reworked to facilitate navigation.
A simplified toolbar
The toolbar has been redesigned to offer essential browser functionality without frills, to help you find your way around more easily. Will therefore only be part of: the back, forward and refresh arrows of the page, the address bar, the small shield which gives information on data protection, and frequently used parameters.

The new Firefox interface. © Mozilla

Clearer menus
The large drop-down menu (symbolized by three horizontal lines at the top right) and the right-click menu have been reorganized according to the most used features, and the labels have been changed to be easier to understand

The menus. © Mozilla

More volatile tabs
The tabs have been detached from the search bar to emphasize their mobility possibilities. A simple visual indicator that shows tabs can be moved, rearranged, or opened in a new window. In addition, they have been reworked with small graphic icons that display a video playing or stopping it, for example.

Tabs are now floating. © Mozilla

Less invasive notifications and a revamped Firefox for iOS
Notifications that pop up on the browser will no longer be scattered across the window, but now grouped together in a single, more readable block.
In addition, the interface for iPhone and iPad has been optimized and modernized, with for example the virtual keyboard which appears automatically when a new tab is opened, a different overview of the tabs in the application, and icons and redesigned menu names.

Notifications are now grouped together. © Mozilla

Improved private browsing
Finally, the total protection against cookies that was implemented in February 2021 for the strict browsing mode has just been extended to "classic" private browsing. This should therefore increase user privacy on the web without having to activate strict mode in the settings.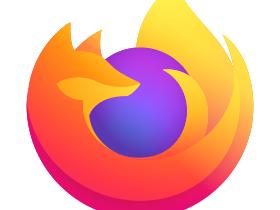 Mozilla Firefox
Mozilla Firefox, a free, open source, cross-platform (Windows, macOS, Android, iOS, Linux) web browser that has enjoyed strong popularity since its release in 2004.
Version : 96.0.1
Downloads: 477
Release date: 14/01/2022
Author: Mozilla Foundation
License: Free Software
Categories: Internet
Operating system: Android, Linux, Windows 10/11, Windows 32 bit - XP/Vista/7/8/10/11, Windows 64 bit - XP/Vista/7/8/10/11, Windows Portable - XP /Vista/7/8/10/11, iOS iPhone / iPad, macOS
Download
Android
Linux
Windows 10 / 11
Windows 32 bits - XP/Vista/7/8/10/11
Windows 64 bits - XP/Vista/7/8/10/11
Windows Portable - XP / Vista / 7/8/10/11
iOS iPhone / iPad
MacOS