Jerk off and change of policy on the side of one of the favorite applications of teenagers: from April 30, those under 16 will no longer be able to send direct messages on TikTok.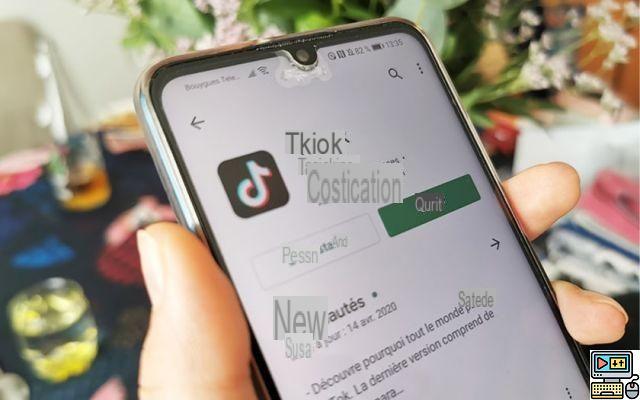 When we talk about social networks, we immediately think of Facebook, Twitter or Snapchat. But there is also TikTok, an application that is intended for a younger audience than that of Facebook and which has over 800 million users worldwide. TikTok is essentially based on small videos that are sent between users privately, or that can be posted in public, but which are only visible to friends. And to dialogue between each member in a private way, we use direct messaging, as is the case on all social networks worthy of the name.
READ ALSO: Huge flaw in TikTok lets hackers post videos to your account
TikTok wants to fight direct messaging abuse
The social network is essentially based on its messaging system, which allows you to send either a short text or the famous videos (short sequences accompanied by a musical tape most often drawn from the gigantic database of the application ). TikTok, however, has just adopted a measure that many will consider draconian. But the social network believes that this "feature may have been misused". As a result of what, TikTok just decided to ban people under 16 from messaging each other.
Tik Tok as well as this policy change: "As part of our commitment to improving security on TikTok, we are introducing new rules relating to the Direct Messaging feature. Thus, only users aged 16 and over will be able to send and receive direct messages."
If the youngest will immediately think of changing their age in the settings of their account, they may be very disappointed. This functionality is not possible. The only way to "bypass" the protection put in place by TikTok: create a new account and falsify its age. On the other hand, as you can imagine, this initiative will have the effect of starting from scratch, causing the user to lose his list of contacts and his history of messages and videos posted.