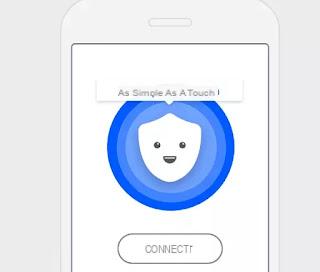 Sometimes, if trying to open a particular website it doesn't appear as if it is no longer available or offline, it may be that it is not a closed or absent site, but is instead blocked in the city for some reason.
For example, this is the case of some popular sites for watching online matches, which by not having the necessary permissions, have been blocked by the judge.
Other cases of blocked sites are those that offer services only in a certain country, which do not allow you to register an account if you do not live, for example, in the USA or England.
Contents blocked on the internet due to censorship or regional impediments are also those of videos not visible in our country or of applications that can only be downloaded from US stores.
In all these cases,
to unblock the internet and see blocked sites
, it is possible to use a VPN (Virtual Private Network) program, which routes our connection to an intermediate server, making the site we connect to believe that we come from the place where this server is located and not from the place where the our computer or smartphone.
While, as seen, there are many free VPN programs that we can use for
open blocked sites
, there is one that stands out from the others because it is completely free to use, without limitations and even without subtle tricks of collecting information for advertising purposes (as do some like Hola or even, in part, Opera VPN).
It is
Betternet
, born with the purpose of
unblock the Internet
and let you navigate in order to hide your identity.
Betternet can be downloaded and used as a program for Windows PC and Mac
, as
extension for Chrome and Firefox
, as
app for Android and iPhone
.
On the website of this VPN program it is written that their service will always remain free because it is supported by the advertisements in the smartphone apps.
It is therefore excluded that there is a collection of information and that the connection is spied.
Bertternet, in fact, like any self-respecting VPN, uses encryption to prevent internet traffic from being intercepted or spied on and without leaving traces.
The operation of Betternet is very simple, you just need to install the application, program or extension for Chrome and activate the VPN service to simulate the connection from the USA or England.
In this way, all blocked sites in the city are magically unlocked and all services that only work in America can be used by any other country as if we lived in Los Angeles or New York.
Unlike other free VPNs, Betternet does not limit internet and download speeds, has no traffic or bandwidth limits, and does not require an account registration.
This means that the internet connection keeps watching streaming videos or listening to music from geographically blocked channels or channels that are not available in the city smoothly.
This is the ideal type of service for those who care about connection security, data protection on the internet and surfing free always and forever.
Obviously, those who want more, such as the ability to choose the country from which to connect and not be limited to the USA and England, can subscribe to
Safer Premium VPN with no speed limits
Unblock blocked sites and see all the internet freely