Much like iFixit, Valve released a teardown video of its Steam Deck this week. We discover the components and the internal constitution of the console … halfway between a Switch and a laptop.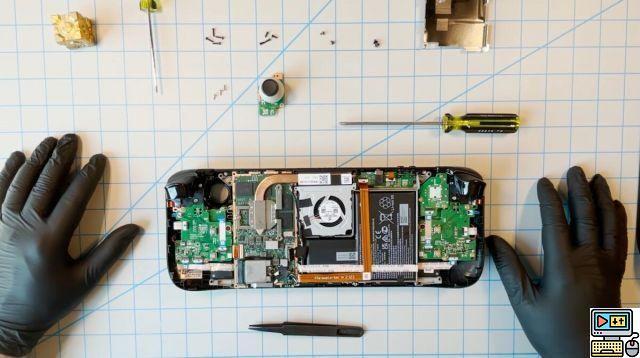 Here is the Steam Deck in its simplest form //
"In a way it's a tutorial… but on the other hand, you shouldn't do anything [what we're going to show you]". From the introduction of its video, Valve sets the tone for the teardown of its Steam Deck console. But for science, Gabe Newell's firm nevertheless takes the risk of giving us a furious desire to tear up its Steam Deck... literally.
This Wednesday, the group shared a video of just over 5 minutes on YouTube to explain how to disassemble its portable console, and reveal the components without false modesty. 5 minutes to delight electronics enthusiasts, but also and above all to show that many parts of the console are (relatively) easy to access.
A console that we can repair ourselves?
If the dismantling of the machine, and a fortiori its repair, is primarily aimed at experts or at least advanced users, Valve still lets us whisper that spare parts will be offered in the coming months. The brand is currently mentioning sticks, SSDs and "potentially other parts".
Valve also takes care to tell us that the components of the Steam Deck are proprietary and have been designed specifically for the device. For example, the brand strongly advises against changing the M.2 SSD to a standard SSD, which can be found online or at a reseller.
Going through a classic SSD could, according to Valve, cause overconsumption problems, impact battery longevity, and cause overheating. Not ideal for your games… The firm also explains that the SSD of its Steam Deck is installed in the immediate vicinity of the Wi-Fi / Bluetooth modem. It has therefore been manufactured and tested in such a way as to avoid any electromagnetic interference. A third-party SSD could therefore compromise Wi-Fi performance.
This disassembly is anyway a first step to discover a little better the console from an electronic point of view. We now have to see the traditional "Teardown" from the specialized site iFixit to find out even more… and above all to have an independent opinion on the repairability potential of this spirited Steam Deck.
Where to buy the
Valve Steam Deck at the best price?
There are no offers at the moment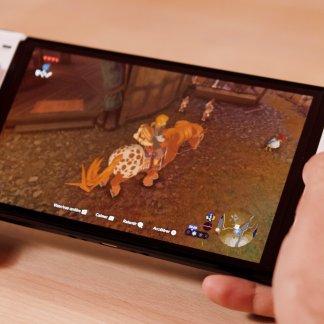 Nintendo Switch OLED test: seduce without going overboard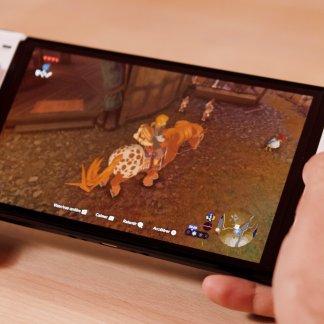 Here's our full review of the Nintendo Switch OLED. A new hybrid console that modernizes its screen and design compared to previous generations. Is it worth taking the leap?