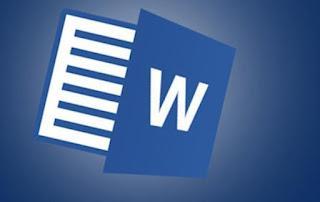 Most people who work on computers use it
Microsoft Word and Microsoft Excel
. These two programs, along with PowerPoint which is used to create graphic presentations, are included in the suite
Microsoft Office
, an office suite available only for a fee or by subscription with Microsoft 365. If we use the computer to work, buying Office is a necessary step; those who use their home PC and want to use only free programs, without buying licenses, usually always look for them
clandestine, pirated versions
which often malfunction and lead to problems or infecting computers with dangerous viruses.
Instead of wasting your time on the perennial search for illegal ways to install Word on your computer without paying, in this guide we will show you
how to get Microsoft Word for free
, without violating any law and using it without limits (although with some limitations); if we want a complete product there are always valid free alternatives.
Download Microsoft Word for free
Although most of the tips shown below are made for Word, in reality
the other programs in the suite can also be downloaded for free
with the same methods, just choose the program we need (for example Excel or PowerPoint).
1) Use Microsoft Word online on PC
Microsoft offers a free version of Office online, which is usable from any browser without installing anything on your computer. With modern browsers, however, we can easily turn a web app into a desktop app, so from
Word holding free
on any computer (albeit with some limitations, as we'll see below).
First, download the Google Chrome browser on our computer (if we have not already done so), go to the Word Online page, log in with a Microsoft or Outlook account, press the top right on Chrome (precisely on the menu with the three dots), press on the item
Install Office
and subsequently on
Install
; we will then have Office installed on the computer for free.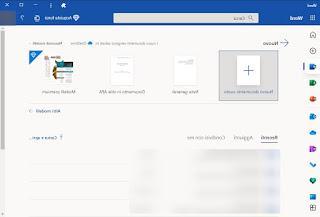 To use the Office text editor, press on the left side of the Word icon and press on
New blank document
to start working. Documents can be
saved on PC or OneDrive
to have them available with any other computer. Through Onedrive it becomes even easier to modify the files already in our possession
you must then upload them to OneDrive
, using the integration present on Windows 10.
To learn more we can read our guides
Right click to send files to OneDrive or Google Drive
e
How many things are Microsoft Onedrive and how it works
.
2) Use Google Docs on PC
The first valid free alternative to Word on a computer is Google Docs, an online text editor available for offline use, as if it were a traditional program. You can use Chrome to edit Word, Excel, Powerpoint files, even offline on our computer via the Google Documents offline extension, now open the Google Drive screen, log in with a Google account, press the top right on the gear icon, click on
Settings
and put the check mark on the item
Create, open and edit recent files in Google Docs, Sheets and Slides on this device when in offline mode
.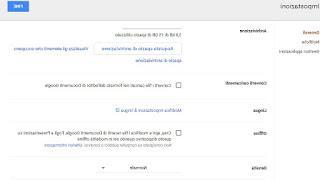 After this change, all we have to do is open the Google Docs web app, press at the top right on the menu with the three dots (on the browser), press on
Other tools
, click on
Create shortcut
, tick the item
Open as window
and finally press on
Crea
; now we can edit the files present online on Google Drive, create new documents and upload new document files on the computer without paying any license for Office.
To learn more we can read our guides
Open Office files with Google Docs on PC
e
Guide to using Google Drive / Docs as an expert
.
3) Download LibreOffice
If we are looking for a complete office suite that can also be used without an Internet connection, we can aim with our eyes closed
LibreOffice
, the open source suite downloadable from the official website.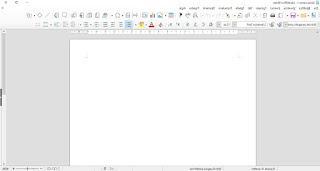 To edit text files and documents we can use
LibreOffice Writer
, the Word replacement that can be called up from the Windows Start menu and perfectly integrated with the system (we can use it as the default app for all .doc and .docx files, without having to install Word).
On the same topic we can read our guide
9 Options to be changed to optimize Libreoffice
.
4) Other alternatives to Word for free download
Those seen so far are the safest and easiest ways to get Word on any home PC, without having to pay the license for Office. If the methods shown above are not enough we can always use one of the alternatives seen below:
WordPad is the writing program already included in Windows 10 capable of opening, creating, editing and saving file formats of all versions of Word, including .docx format files. The program is a kind of Word to write but has basic functionality; in fact, any document can be managed with this app, except some complex documents may not present themselves correctly.
A better alternative to WordPad is Jarte, which we can download for free and install on Windows 10 or earlier. This program is capable of open and edit RTF, Doc and Docx files but it can also be used to create documents, edit existing ones and add images and tables.
Atlantis Word Processor Lite is a program practically identical to Word 2003 which has a unique feature: the program weighs just 700 Kbytes and is portable to be kept even on a USB stick. It is therefore a very light and very small software, perfect for PCs with little space where you still want to use a complete writing program. Unsurprisingly, there are fewer options in Nova's settings than programs like LibreOffice or Microsoft Word have, but as lightweight as it is, it's really worth a try.
Zoho Docs is another online program, a less famous web application than Google Docs or Office Online but absolutely up to the occasion for editing Word documents without a license to use.
With these tools we will be able to
use Word even without a license
, focusing on equally valid alternatives.
Conclusions
Currently
there is no free download of Microsoft Word
or any other Microsoft Office program. The only way to really get Office for PC for free is
download Office 2019
, in a trial version for 60 days. However, there are some
valid alternatives available both online and offline
that multiple computer users can certainly use instead of Microsoft Office, without prejudice and without thinking that they are inferior.
To learn more about the subject we can read our guides
Best programs to write books or texts of all kinds on the computer
e
How to Find the Microsoft Office Product Key
.
Ways to Download Microsoft Word for Free (Original or Alternative)