How do you know if a particular game in your Steam library will run on Steam Deck? And if you have games on other stores, are they compatible? Can I stream games to my Steam Deck? This guide written by us answers all these questions.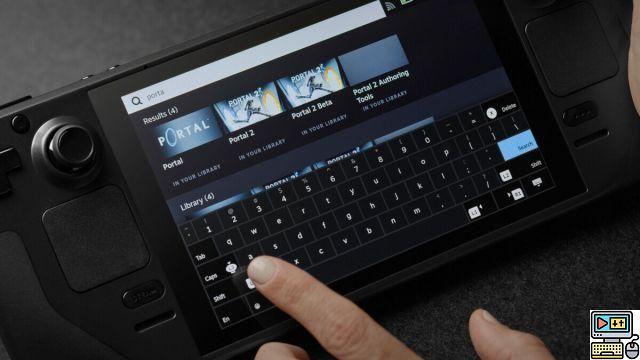 Update of the article Monday, July 19 at 11 a.m.:
Regarding game compatibility as reported by the ProtonDB site, we wrote that 70% of games were ranked bronze. In fact, 70% of games listed on ProtonDB are rated bronze or above. If we do a subtraction with the number of games classified silver or higher (66%), we obtain the proportion of games classified bronze only. They are actually 4%. We have corrected the article accordingly.
Yesterday, Thursday July 15, Valve announced the Steam Deck, a portable console that draws heavily on the design of the Switch. In principle, it is indeed a portable console that can be plugged into a secondary screen, and which is designed to accommodate your entire Steam library.
To learn more
Which game console to choose according to your needs in 2022?
Let's face it: it's an offer that seems very attractive for anyone who likes to get away from their faithful keyboard-mouse duo. The offer could also convince players and players equipped with an aging PC.
To learn more
Valve Steam Deck: how much power to expect? How will the games turn out?
But it's not certain that all of your valuable Steam library will run perfectly on console release. And we are not talking here about the power of the machine, which as a reminder, is equipped with an AMD RNDA 2 graphics chip, the same architecture as on PS5 or Xbox Series X, as well as a Zen 2 quad-core processor and 16 GB of RAM.
Why compatibility matters
Rather than a power problem, you could come across compatibility issues. The Steam Deck indeed runs on SteamOS 3.0, a Linux distribution designed to run Steam games. There is an overlay on top, called Proton, which makes most Windows games compatible without the need to modify them or port them to the platform.
In reality, it is sometimes a little more complicated than that. Thanks to Proton, we go from around 15% of games natively compatible with Linux, to a figure of between 50 and 80% of games. Clearly, it's a bit of a lottery. There may be more or less compatibility issues and bugs depending on the game.
Note, however, that Steam also highlights its Steam Link streaming technology: if you have a gaming PC on Windows (where 100% of Steam games run), games can also be streamed directly from a PC to the Steam Deck, even remotely, which goes far beyond the performance of the portable machine and its compatibility concerns.
ProtonDB is your friend
Fortunately, over the years, a community has organized itself around Proton and created a site: ProtonDB. This classifies games according to their level of playability on Proton, and therefore on SteamOS. At the very top of the ranking are native Linux games that run smoothly. Then Platinum-rated games that run perfectly, Gold-rated games that have a few bugs, and so on, all the way down to the worst possible rating: broken.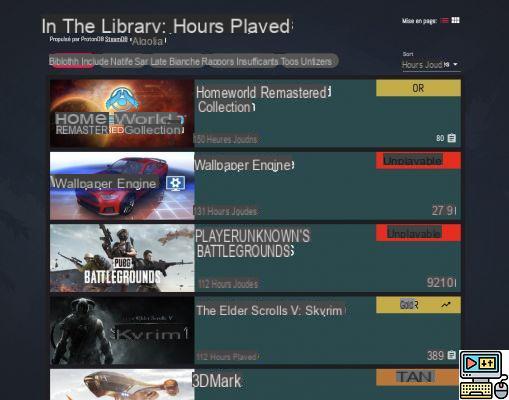 You can link your Steam account to load your game library
To give you an idea, of the 1000 most popular games on Steam, 6% were unplayable and 4% were classified bronze, that is to say at the gates of unplayable. Another example: games like Apex Legends, Playerunknown's Battlegrounds or Destiny 2 are a priori not able to run on Proton, and therefore on the Steam Deck.
Many games don't run because they use anti-cheat software, which cause problems for Linux. According to Valve, quoted by The Verge, this could change: "We are working with BattlEye and Easy Anti-Cheat to obtain support for Proton before launch. This could mean titles like Apex Legends, Destiny 2, PUBG, Fortnite, and Gears 5 will soon work with Proton and the Steam Deck. »
How to find it better
To save time, you can link your Steam account to ProtonDB which will allow you to see which games will run on the Steam Deck and under what conditions. To do this, you will absolutely need to make the games in your Steam library visible to everyone, otherwise ProtonDB will not be able to extract the data from them. Here's how:
Head over to Steam on PC
Opens the drop-down menu under your profile name (located at the top of the Steam interface)
In this drop-down menu, click profile
There, on the right, you can click on "Edit profile"
On the left, open privacy options
At the level of visibility on my games, change to "Everyone"
Lo and behold, you can now rank your game library based on ratings from Proton users who have racked their brains on buggy games before you.
If I want to do without Steam?
According to a test of the Steam Deck by IGN, you can install other launchers than Steam on the machine. You can even install Windows there if you feel like it. On the side of compatible blinds, Valve cite l'Epic Games Store, uPlay, et Origin. On the other hand, Battle.net games (Overwatch, Heartstone, StarCraft, etc.) currently seem incompatible with the new Steam machine.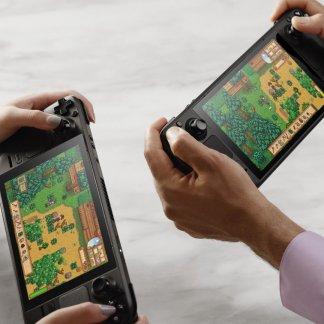 Valve Steam Deck: how much power to expect? How will the games turn out?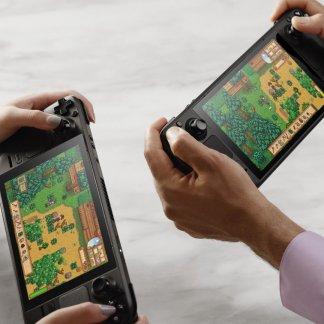 Valve worked with AMD to design its Steam Deck console. But what performance to expect? We can estimate what you might get in your favorite PC games.