WhatsApp stopped working properly on some smartphones on Monday, November 1, 2021. As is regularly the case, the messaging app has dropped support for certain versions of Android and iOS. About fifty smartphones and tablets are concerned. WhatsApp invites users to install a newer version of their phone's OS whenever possible.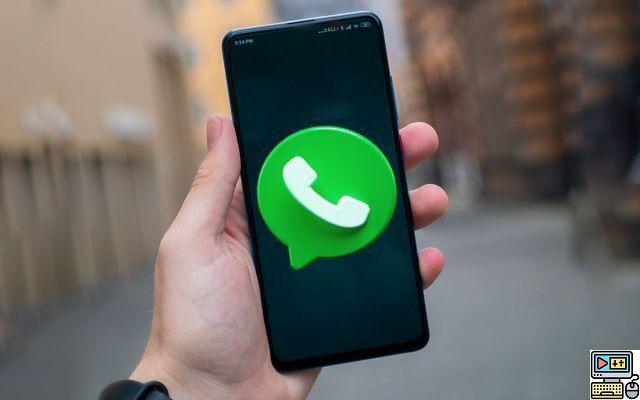 Periodically, WhatsApp is forced to drop support for certain versions of Android and iOS. At the start of the year, instant messaging stopped working on iPhones running a version prior to iOS 9 and smartphones stuck on Android 4.0.2 (or a previous version).
This Monday, November 1, 2021, WhatsApp has implemented new restrictions. As explained in its FAQ, the messaging application no longer works on terminals stuck on versions prior to Android 4.1, iOS 10 or KaiOS 2.5.1. If WhatsApp is already installed on your smartphone, you can continue to use it, but some features may no longer work properly.
Also Read: WhatsApp Boosts Backup Security With End-to-End Encryption
WhatsApp asks to install a more recent version of Android or iOS on these smartphones
On its website, WhatsApp lists more than fifty smartphones and tablets who may be affected by this change. The list includes phones that came out on the market with an older version of Android or iOS that will no longer be supported. Here is the list :
Alcatel One Touch Evo 7
Apple 6s Plus
Apple iPhone 6s
Apple iPhone SE (1st generation)
Archos 53 Platinum
Cat Cat B15
Faea F1
HTC Desire 500
Huawei Ascend D Quad XL
Huawei Ascend D1 Quad XL
Huawei Ascend D2
Huawei Ascend G740
Huawei Ascend Mate
Huawei Ascend S P1
Lenovo A820
LG Enact
LG Lucid 2
LG Optimus 4X HD
LG Optimus F3
LG Optimus F3Q
LG Optimus F5
LG Optimus F5
LG Optimus F6
LG Optimus F7
LG Optimus L2 II
LG Optimus L3 II
LG Optimus L3 II Dual
LG Optimus L4 II
LG Optimus L4 II Dual
LG Optimus L5
LG Optimus L5 Dual
LG Optimus L5 II
LG Optimus L7
LG Optimus L7 II
LG Optimus L7 II Dual
LG Optimus Nitro HD
Samsung Galaxy Ace 2
Samsung galaxy core
Samsung Galaxy S2
Samsung Galaxy mini S3
Samsung Galaxy Trend II
Samsung Galaxy Trend Lite
Samsung Galaxy Xcover 2
Sony Xperia Arc S
Sony Xperia Miro
Sony Xperia Neo L
THL W8
UMi X2
Wiko Cink Five
Wiko Darknight
ZTE Grand S Flex
ZTE Grand X Quad V987
ZTE Memo
ZTE V956
For some of the phones listed above, it is sufficient toinstall a newer version of the operating system to continue using WhatsApp without encountering any problem. We think in particular of the iPhone SE and 6S. Older iPhones are indeed compatible with iOS 14, as well as with the iOS 15 update.
How to update Android or iOS?
Public chat Android, the operations used to update the operating system vary from one manufacturer to another, and may also change from one version number to another. But here are the operations that you must perform in a "general" way:
Open the app Parameters
Head over to functions System > advanced settings
Click on System update, in order to check for a possible update and install it if necessary
Public chat iOS, the operations are valid whatever the version of the operating system. Proceed as follows:
Click on the application Settings
Open option General
Go to the function Software update
Push the button Download and install
We recommend that you back up the data stored on your phone before starting an update. Note also that it is necessary to have 50% of battery available before starting the installation of the update. Finally, we recommend that you connect to a Wi-Fi network to download the firmware.