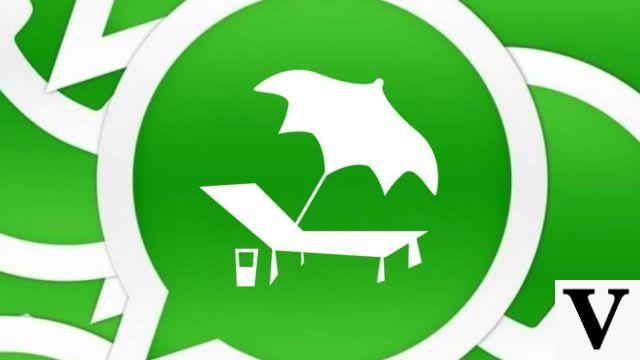 In this article we are going to explain how you can set up a vacation mode to prevent all those contacts you choose from disturbing you while you are resting. We are going to do it from the
WhatsApp application
through a system of permanent archiving of conversations. In this way, all those people who are related to your work or from whom you want to rest for a while, will not be able to bother you.
The first thing you need to know is that WhatsApp itself does not have any vacation modebut we will create it using some functions that the application has available. Maybe sometime you see some media talking about WhatsApp's vacation mode, but you should be aware that this is not real and that they are simply referring to the method that we will explain to you below.
When WhatsApp started experimenting and creating the permanent archiving of chatsWhatsApp called this feature Vacation Mode, although later it changed the name to the one it currently has: Permanent Chat Archiving. The idea was very innovative for a messaging application, so even if you have to keep the equivalent, this function can be very useful so that you don't have to be aware of work while you are on vacation.
Mainly, what you will have to do to use this methodology is to keep archived the conversations of all the contacts that are related to your work or that you don't feel like talking to during your vacation days.
When you do this, the conversations of the people you have archived will not appear on your main screen. will not appear on the main WhatsApp screen as unread. as unread. Nor will you receive a notification every time they write to you, so you can disconnect completely.
We leave you with an article in which you can learn about the differences between the WhatsApp app and WhatsApp Web..
"Vacation mode" in WhatsApp, how to activate it
The first thing you need to do to activate a kind of vacation mode in your WhatsApp application is to archive all the chats that you do not want to be disturbed. The first step you will have to follow is to select the users you want to archive and not see during your vacation. To do this, you must keep your finger pressed on the conversation for a couple of seconds.
A small pop-up menu will then appear with several options to choose from. You must select the option that you will find at the top right with the name of Archive. In case your operating system is iOS, this process will be even easier. Slide the chat you want to archive to the right on the main screen, where all the conversations and groups with other users will appear.
Once you have managed to archive the conversations of the people from whom you do not want to receive notifications and messages on vacation, you will need to enter the Archived sectionwithin the WhatsApp app. Whether you have an Android or iOS system, the option will appear at the top of the screen.
When you are already inside the Archived section, you will be able to see all the chats and groups that you have decided to archive in the previous step, so that they do not bother you during your vacation. Now it is time to parameterize these contacts that you have archived.
Click on the Archiving settings. On an Android device, you can find it on the button with the three vertical dots in the upper right corner. In case you have an iOS system, you will have to click on the Edit option that you will find on the upper right side.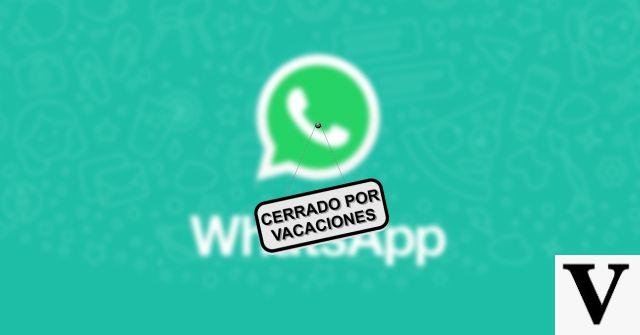 Now that you are inside the Archiving Settings, you just need to activate the corresponding option. This option is the one that you will find in the menu of the screen you are currently on and is named Keep chats archived. This option will only apply to the individual chats and groups that you select at that moment. The others will simply remain archived as normal, without being kept permanently in this state.
With the simple archive mode, you will not see the chat on the main WhatsApp screen, but when that person talks to you or the group becomes active again, the conversation will be unarchived and will reappear on your main screen of the app. Then your archived contacts or groups, will become normal again.
When you check the option to keep certain chats permanently archivedthey will not be unarchived when someone talks to you, unless you want to uncheck the option and put it back as a normal chat, without being archived.
You have another option to access the Keep chats archived button and that is from the WhatsApp general settings. This way you will not have to enter specifically to the archived conversations section, but you can do it comfortably from the main page of the WhatsApp app.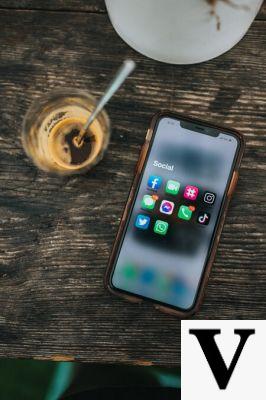 On the main screen, you can press the three vertical dots in the upper right corner to display the menu. Once you see all the options available to you, you must select the Chats section. Within this section, a menu will open, in which you must select the option of Archived chats.
The function of permanently archive chats can become your vacation mode, even if it is called by a different name. In this way, you can keep archived the conversations of all contacts that have to do with work or a topic that you are not willing to control during your days off. When these people or groups of people write to you, you will not see the chats on the main screen and you will not receive a notification.
When you have finished your vacation you can enter the same menu by following the same steps and deactivate the chats that you currently have permanently archived. Don't worry because all the chats or messages they have written while you were away will be marked as pending to be read. So, you will be able to catch up quickly thanks to your WhatsApp app and without having wasted your vacation.
We hope that this article has helped you and that you now know how to activate the vacation mode so that certain contacts do not bother you on your days off. This way you can enjoy your vacation to the fullest and you will not miss any information when you return to the office.
If you are interested in learning more features and curiosities about this messaging application that is revolutionizing technology, do not hesitate to read our posts of OnlyWhatsApps. In these articles we will explain in detail each of the updates that WhatsApp offers you.