Your internal or external equipment refuses to work today, while everything has been going very well until now? No luck, Microsoft has just identified a problem with loading drivers under Windows 10. The bug is known and the solution is quite simple. Here is how to proceed.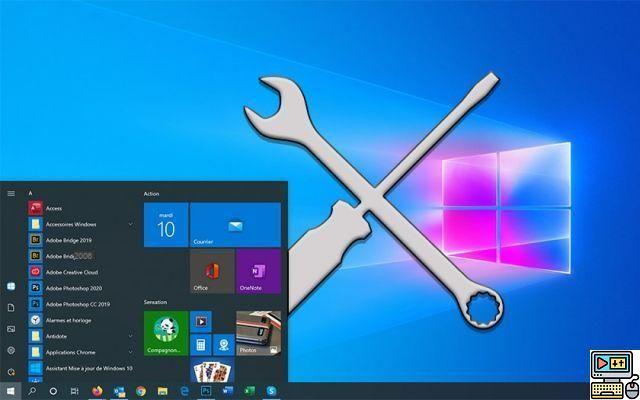 A problem related to pilots of the PC has just been discovered on Windows 10. drivers do not load correctly, therefore preventing a device or component from functioning. While waiting for the bug to be corrected (either from Microsoft or from the manufacturers), here is a solution to overcome it, and consequently regain the use of your equipment.
Read also: Windows 7, it's over, how to migrate for free to Windows 10
Windows 10 is blocking the loading of the drivers, what to do?
If you have installed or updated your drivers in Windows 10 manually, so without going through Windows Update, you may be currently facing a major problem: your components, which until now worked without any problem under Windows 10, are no longer recognized. A message appears telling you that the drivers could not be loaded. This can concern external hardware, such as a printer, but also an internal component, such as the graphics card. "If you choose to continue using your device without resolving the driver problem, you may find that the driver no longer works, which could have consequences ranging from negligible to severe," Microsoft explains on its site.

The cause of this bug is relatively simple: the memory integrity tool, which is part of the Windows Security module, blocks the launch of the drivers. If you are currently experiencing this problem, there is a solution. To regain the use of your drivers, Microsoft recommends proceeding as follows:
Click on the button Start, then on the Parameters. You can also simultaneously press the keys [Windows] + [I] for faster access to the module Parameters.
Visit Update and security.
In the left pane, click Windows security.
Then head to Device security.
Click on Core insulation details.
Set the function Memory integrity on the fact disabled.
Finally restart your PC. Your pilots should be working again.
Microsoft also recommends turning to the manufacturer of the offending equipment, in order to obtain an update of the drivers. The editor of Redmond does not specify for his part if he is currently working on a lasting solution or if he relies solely on the goodwill of the manufacturers. Anyway, as soon as the problem is definitely resolved, we advise you to restore the setting you just deactivated.