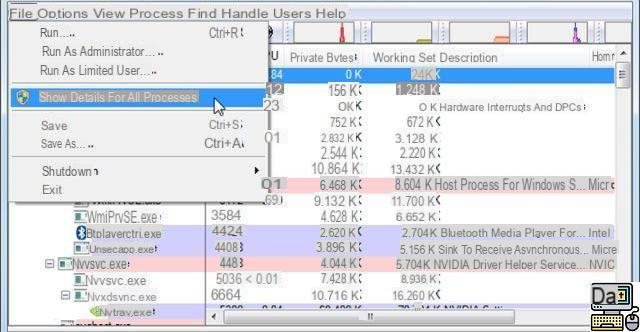 On Windows, you have probably already encountered the message « This action cannot be performed because the file is open in another program". In some cases, the system does not specify the program in question. And even if it is indicated, the file sometimes remains locked by the application, even after closing. Here's how to unblock a file used by another process.
This problem is encountered quite frequently on Windows, and it is quite annoying. While you are in a rush and want to recover a copy of a file on your USB key, you see a failure message indicating that it is used by another program. You then decide to close it. But sometimes the problem persists.
The first thing that comes to mind is to "end process" in task manager. This solution works, but the program must have been launched by the system, in which case you may not be able to close this process.
How to copy, modify or delete a file used by another program?
When Windows gives no details, it is always possible to recover control over a file locked by a unknown process. To do this, you can use a small utility named Process Explorer. We recently talked about it in another article: how to know if your webcam is hacked.
Process Explorer is an application offering more options than the traditional Windows task manager. Thanks to it, you will be able to identify any process using a file, a program or even a device.
Start by downloading Process Explorer from the Microsoft site, then open it.
In the File menu, click on Show Details for All Processes
Then click on the menu Find > Find Handle or DLL.
In the search bar, enter the name of the locked file or the beginning of the name then click on « Search ».
The process should appear in the search results.
Click on the result and it will appear highlighted in the detail area below.
Right-click, then « Close Handdle » and voila.
The whole process only takes a few seconds when you have already gone through it once and Process Explorer is already installed on your computer. That's it, no more reason to get carried away when a file opened in another program becomes inaccessible or impossible to copy. You have the solution.
Windows 10 won't start? Several reasons can cause problems when starting Windows 10 for the first time or after an update: Bad BIOS settings,... The battery is one of the essential parts of our laptops. Like smartphones, battery life is a crucial factor for a good experience. Some applications act…Creating a WiFi access point on Windows 10 in order to share your Internet connection is done in two steps, three steps. We explain the procedure to you in this… On Windows, there are several ways to update the drivers. Generally, these update automatically. But it is sometimes necessary to force the maneuver,…