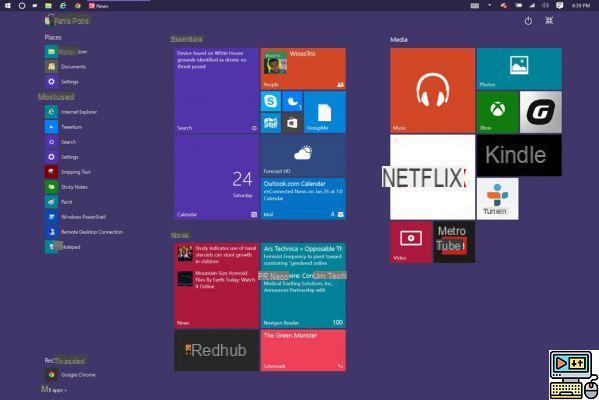 Uninstalling pre-installed apps on Windows 10 is possible. In this tutorial, we show you how to easily remove bloatware.
Like Android, Windows 10 installs with many apps that cannot be uninstalled by default. The application managers don't let you delete them. But there is always a solution to problems. For uninstall preinstalled apps on windows 10, we are going to use a little free and very practical software called « 10AppsManager ».
It bears its name perfectly insofar as it will allow you to manage the applications already installed. Its particularity compared to the standard Windows 10 manager is that you will be able to delete bloatware. To download the app, go here.
It will be downloaded in a file which will have to be decompressed (with 7-ZIP or WinZip for example).
In the folder, click on the executable file to launch the application. You will see all of the pre-installed apps on Windows 10 that you don't want to keep.
Before deleting anything, the application advises you to create a restore point, just in case.
You just have to click on the application you want to uninstall and click on "Yes". If all the applications remain displayed on the 10AppsManager application, rest assured, they are indeed deleted from your PC. If you want to know for sure, use the Windows search bar.
We advise you to go further to consult our guide to modify the default applications in Windows 10.
Discover : How to put icons on Windows 10 desktop
There it's finished ! Simple and effective as we like. An application that does what it is told without installing other unwanted applications. Did this tutorial interest you? Chances are you might be interested in our guide to removing mandatory telemetry from Windows 10 too! If you have any questions, it's in the comments that it happens.
The editorial advises you:
Windows 10: How to turn Windows Defender on or off
Netflix: how to delete a profile or your account?
How to delete your Facebook account
Windows 10 won't start? Several reasons can cause problems when starting Windows 10 for the first time or after an update: Bad BIOS settings,... The battery is one of the essential parts of our laptops. Like smartphones, battery life is a crucial factor for a good experience. Some applications act…Creating a WiFi access point on Windows 10 in order to share your Internet connection is done in two steps, three steps. We explain the procedure to you in this… On Windows, there are several ways to update the drivers. Generally, these update automatically. But it is sometimes necessary to force the maneuver,…