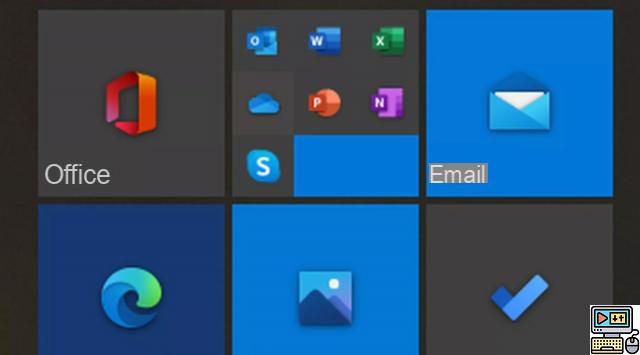 Users have noticed that the Office web apps have been automatically installed on their PC. A way for Microsoft to insidiously promote its office suite.All means are good for invasive advertising. And it is not the Redmond firm that can say the opposite. Many users have had the unpleasant surprise of seeing applications from the Office suite pop up on their PC after restarting it. As a reminder, these are the famous software PowerPoint, Microsoft Word, Excel, ou encore Outlook. Applications present by default in Windows that some users initially preferred to uninstall, opting instead for other alternatives.
But as The Verge points out, these are web apps that recently appeared in the start menu without the knowledge of users. In detail, it is only shortcuts redirecting to the web version of the software. That is, when you click on it, you can access a limited version of the application. Note that these web apps work exclusively on the Windows browser. From now on, you can no longer uninstall Microsoft Edge from your system.
In order to be able to enjoy the applications in their entirety, you obviously have to warm up your credit card. To give you an idea, the Microsoft 365 Family offer contains the full range of the Office pack for six people. It costs 99 euros per year.
To read also >> Windows 10: list of unknown keyboard shortcuts to go incredibly faster
Windows 10: a form of disguised advertising for the Office package
Let it be said, these web apps do not take up space on your PC. And for good reason, they only work when you launch the browser. However, this way of proceeding greatly irritates users. Who do not like to see applications installed without their authorization on their PC. Applications which are, as we recall, incomplete. So much so that users deplore a strong disguised advertising.
Indeed, by incorporating shortcuts into the Start menu, Windows encourages purchases. A competition deemed unfair since there are other similar applications. Some are also totally free, unlike the Office pack. Moreover, it is feared that Windows will continue to install other in-house applications in the future without informing its users.
Decidedly, the latest updates tend to annoy users. The latest had caused a bug preventing documents from being printed. In September 2019, an update also caused a lot of malfunctions.
The editorial advises you:
Windows 10: list of keyboard shortcuts to go incredibly faster
Edit PDF: The 4 Best Free PDF Editors
Windows 10 won't start? Several reasons can cause problems when starting Windows 10 for the first time or after an update: Bad BIOS settings,... The battery is one of the essential parts of our laptops. Like smartphones, battery life is a crucial factor for a good experience. Some applications act…Creating a WiFi access point on Windows 10 in order to share your Internet connection is done in two steps, three steps. We explain the procedure to you in this… On Windows, there are several ways to update the drivers. Generally, these update automatically. But it is sometimes necessary to force the maneuver,…