Windows 11 will modify an institution of the Windows system. The famous Blue Screen of Death, present since Windows 2.0, will simply change color. It will turn black, but its function will remain the same: to warn you that your PC is in trouble.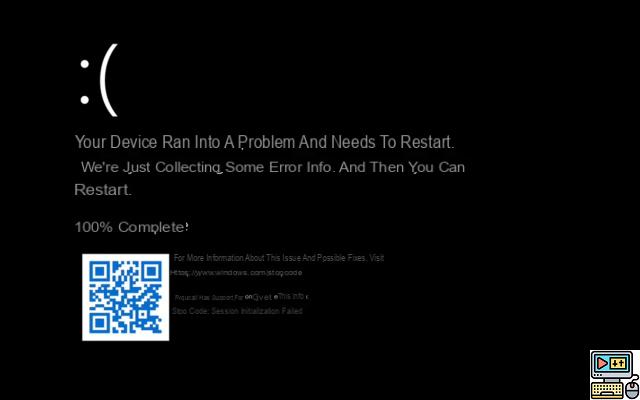 The Blue Screen of Death is a real institution on Windows. It will soon evolve, since it will become black. However, it will keep the same design as on Windows 10. Only the color changes. A not so trivial modification, since it shows that Microsoft decided to start with new design codes with Windows 11.
Windows 11 is available in beta for Insiders. We're using it on our end and so far haven't encountered any crashes leading to a Black Screen of Death. The American site The Verge had more "luck" and shows us what this new crash message looks like. As you can see, it's the same. In black.
Read also – Windows 11: new features, release date, all about the new Microsoft OS
Windows 11 remains in the continuity of Windows 10, but brings various functionalities but also and above all an overall design overhaul. The BSoD is no exception. It works the same way: it pops up when a critical error is detected and asks you to wait a few moments for the restart.
The Blue Screen of Death, the symbols of Windows
Le Blue Screen of Death has been around for over 30 years now. Appeared with Windows 2.0 in 1987, every PC user has seen it at least once in their life. We all remember this mythical moment during the presentation of Windows 98 where on stage, Bill Gates was confronted with a BSoD in front of hundreds of people. Whoops. With Windows 8, the BSoD had evolved, becoming clearer and more modern, but remained blue. In 2016, QR Codes were included to help you find the source of your problem. Windows 11 continues to evolve.
As a reminder, Windows 11 will drastically change its design by refocusing the taskbar, for example, and by offering simpler and more readable transparency and color effects. Some little things, like the file explorer, will also be reviewed.