It's done, a new Xbox Cloud Gaming feature is coming out of beta testing. So you can officially play Xbox Game Pass in cloud gaming on Mac, iPhone and iPad. We explain how it works.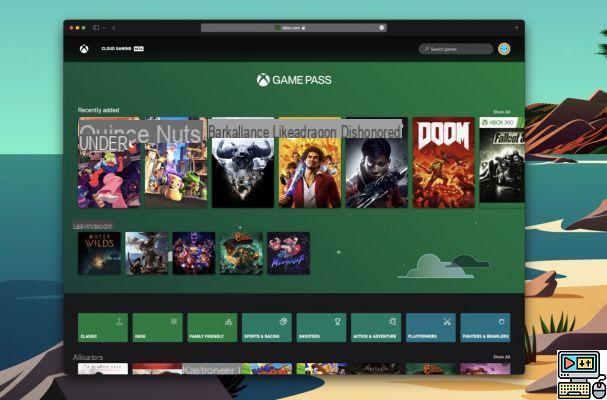 After several weeks of beta testing, Microsoft will roll out the final version of its cloud gaming technology, Xbox Cloud Gaming, to browsers. This means that you can use it from Safari, and therefore from Mac, iPhone and iPad. Until now, you had to go through the beta version, or through Windows and Android applications, to use the Redmond firm's cloud gaming.

Xbox Game Pass
Download Xbox Game Pass Free APK
This Xbox Cloud Gaming technology is currently used within the Xbox Game Pass service which provides access to more than a hundred games, including several new ones each month, in a subscription. at 12,99 euros/month at the Ultimate service. You can install the games if you have a compatible machine, such as a PC or Xbox, or play them on any device thanks to cloud gaming. Note that only part of this Game Pass catalog is accessible in cloud gaming, but we are already talking about several dozen games ready to be launched without prior installation.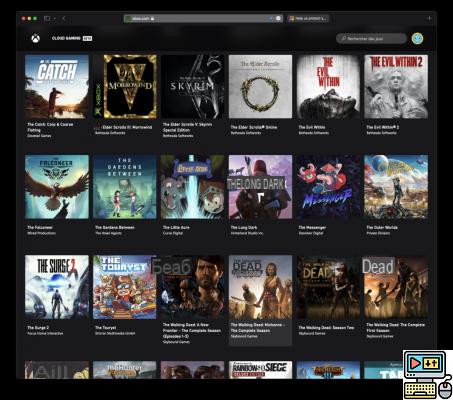 The catalog is well supplied, these games can be launched in cloud gaming
In the Game Pass, we find in particular Xbox Game Studio games at the same time as their box release, such as Flight Simulator, Wasteland 3, Ori And The Will of The Wisps, or soon Everwild and Fable, but also games from publishers quite important third parties like Outriders, Destiny 2, or even GTA V and Dragon Quest Builders 2. Do not hesitate to discover the selection of the best Xbox Game Pass games by Numerama.
How do I use Xbox Game Pass on Mac, iPhone, or iPad?
To use the Game Pass on Mac, iPhone and iPad, go to xbox.com/FR-fr/play. We advise you at least one 10 Mbit connection to play in correct conditions with the lowest possible latency. Therefore, favor a wired connection or at least physical proximity if you are connected by Wi-Fi. As explained previously, this method also works on other systems, such as Windows.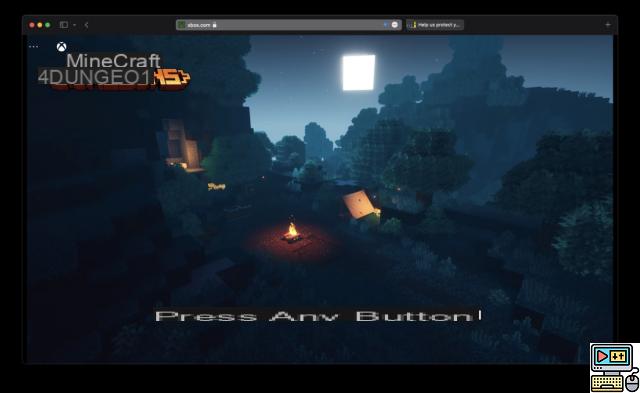 You can play with keyboard and mouse with this game
Some games require a controller, we recommend an Xbox controller which will provide the best compatibility regardless of your device. Connect it in Bluetooth on your iPhone, iPad, Mac or your Android. If you want to use a different controller, use Designed for Xbox hardware.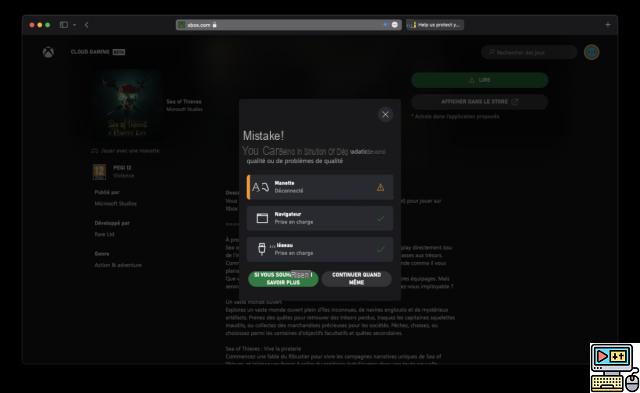 There you need a gamepad
Currently, cloud gaming games only run at 1080p at up to 60fps, which is already enough to enjoy. Microsoft is already promising many improvements.
We advise you to create a shortcut from your iPhone, iPad or Mac. On an iPhone, for example, open Game Pass, then click on the browser menu and scroll to the option "On the home screen". This will give you a direct shortcut from your list of applications in the launcher.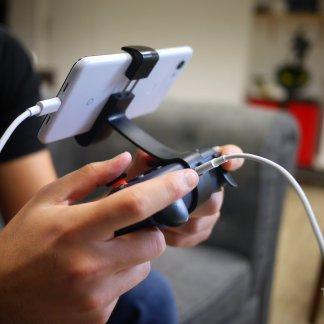 Which gamepad to choose to play on Android and iPhone in 2022?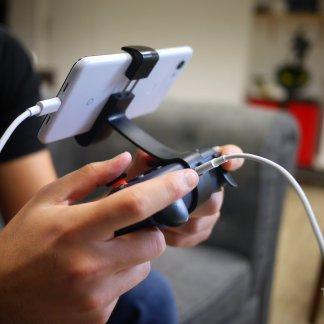 Whether it is to play Fortnite, use an emulator or the latest game streaming services, a controller is essential to play in good conditions on Android phone or iPhone. Small tour ...