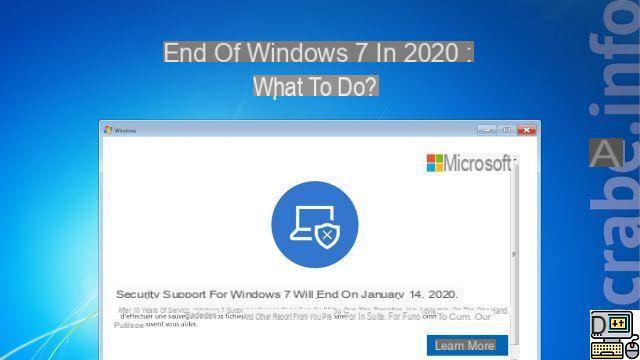 Comment
Windows 7 is not quite dead. While some organizations are paying a fortune to continue using it securely, Microsoft is forced to release an out-of-support update for a bug it's responsible for.
On January 14, support for Windows 7 officially came to an end. Barring exceptions (as part of an expensive ESU license, for Extended Security Updates), Microsoft will therefore no longer develop updates for the aging operating system. However, it turns out that the latest update deployed by the publisher may cause problems related to the display of wallpapers for some users.
"After installing patch KB4534310, your desktop wallpaper may appear black when set to Stretch," Microsoft explains. The other background display options that are Fill, Fit, Vignette or Center do not seem to be affected. The firm had no intention of correcting this bug, which it introduced into the system itself. But finally, Microsoft decided to fix the problem with a new patch for Windows 7 (and Windows Server 2008 R2 SP1), which will be made available shortly.
If Microsoft has already updated Windows XP beyond its support period to counter the proliferation of ransomware, it is very rare that the publisher changes its tune and publishes patches for systems that have reached the end of support. .