Windows 7 and Windows XP are receiving an emergency security update. Microsoft is deploying a patch to protect users from a serious flaw, which could allow ransomware as dangerous as Wannacry to spread on your computer.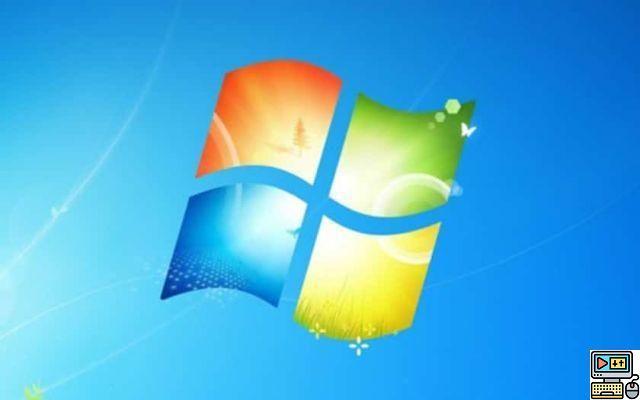 As part of Patch Tuesday on May 14, 2019, Microsoft revealed the existence ofa serious security flaw present in Remote Desktop Services, report our colleagues from Tech Radar. This breach allows a seasoned attacker to execute code remotely.
Read also: Windows 10 – Microsoft fixes a gaping flaw in Cortana that allows anyone to hack into your PC
Windows 7 and Windows XP: Microsoft deploys an emergency security update
On its official blog, the Redmond company specifies that only previous versions of Windows, Windows 7, XP, Windows Server 2003, Windows Server 2008 R2 et Windows Server 2008, are concerned. If you are one of the 825 million Windows 10 users, then you risk nothing.
The flaw is therefore located in Remote Desktop Services, the architecture that allows you to connect to a remote PC via Microsoft Terminal Services. According to Microsoft, the problem stems from the way the system handles connection requests. The flaw allows a hacker to launch a code on your PC without the user's consent or interaction being requested.
Read also: Windows 7 and Windows 8.1 – a bug disables the antivirus of some users
"Malware that exploits this vulnerability could spread from vulnerable computer to vulnerable computer the same way WannaCry ransomware spread around the world in 2017," Microsoft warns. As a reminder, Wannacry infected 95 PCs in May 000 before Microsoft urgently deployed a security update.
Windows 7 and Windows XP: how to install the security update
"We have not observed any exploitation of this vulnerability" reassures Microsoft, which nevertheless points out that hackers were probably planning to take advantage of it. The group therefore invites you to install the security patch corresponding to your version of Windows via the links below:
Download the update for Windows 7, Windows 2008 R2 and Windows 2008
Download the update for Windows 2003 and Windows XP
"It is important that affected systems are remediated as soon as possible," adds Microsoft. We advise you not to take too long to install the appropriate patch. Are you still using one of the affected versions of Windows?