Until Monday, June 28, 8:59 a.m., you can test Saints Row IV: Re-Elected, Overwatch Origins Edition, and Warhammer: Vermintide 2 for free on your Xbox One or Xbox Series X|S. You just need to be an Xbox Live Gold or Xbox Game Pass Ultimate subscriber.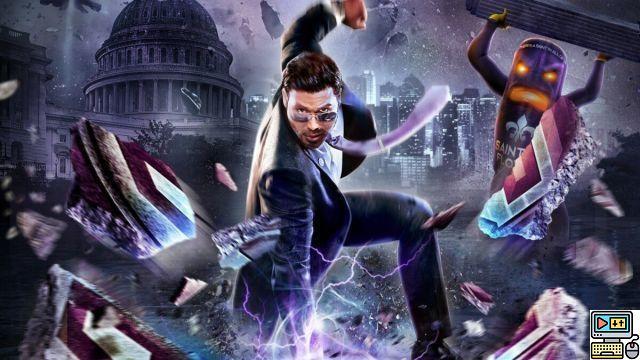 Saint Row IV: Re-elected
The video game festival continues at the end of June. After E3 and while waiting for the next Summer Game Fest conferences, Xbox continues to distribute its gifts to players.
This weekend and until Monday, June 28, 8:59 a.m., you can download several games for free to test them. Only one condition: to be subscribed to Xbox Live Gold or Xbox Game Pass Ultimate.
To learn more
Xbox Game Pass : Flight Simulator atterrit sur Xbox Series X|S
Three games to (re)discover
This new edition of Free Play Days offers three titles to install:
Saints Row IV: Re-Elected
Overwatch Origins Edition
Warhammer: Vermintide 2
These are not recent games, but they have the merit of being offered for testing. And there's something for everyone. Saints Row IV (Xbox 360/Xbox One) is a new installment in the barred saga in which you play as the leader of the Saints who became President of the United States. Improbable weapons, superpowers and muscular gameplay are on the program.
We no longer present Overwatch, the team shooter. With cross-play, you will be able to face all your friends on other platforms. All you have to do is choose your character. Another cooperative game offered, Warhammer: Vermintide 2. This 1st person combat game takes you on the battlefield against the forces of Chaos and the Skaven. New weapons, new careers, and an improved loot system are on the agenda.
How to take advantage of it?
Go to the operation page.
Sign into your account. The installation option then appears.
On your console, go to the Gold member area and download the game.
Once tested, if you are interested in the game, you will benefit from a discount to obtain it definitively (for example, 67% discount on Overwatch Origins Legendary Edition which drops to 19,79 euros).