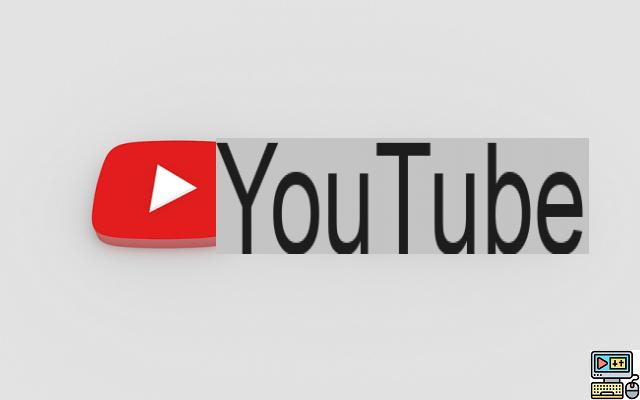 YouTube has become one of the places where many internet users spend most of their time on the web. But the app hides many features that most people are unaware of. Here are 10 to enjoy a better experience.
Every day, Internet users consume more than a billion hours of videos on YouTube. And 400 hours of content are added every minute according to the service. If you are a regular user of the platform, you are probably familiar with most of its features, but there are many others that are directly linked to the application or to external services. here is 10 features and tips to get the most out of YouTube.
Download YouTube Videos
Many YouTube content is locally downloadable. But this is not the case for all videos. A trick makes it very easy to do this. Just add the prefix "ss" at the beginning of any video URL in a browser. Example : ssyoutube.com/watch?v=_5dlxjaBPpE. You are automatically redirected to the SaveFrom platform with a link to download the video.
Use YouTube Dark Mode
For a while, YouTube has enabled a dark theme for those who prefer it to the white background. On smartphones:
Tap your profile picture.
Press Parameters.
Dance general settings, flip the switch next to Dark theme to turn dark mode on or off.
On the web/Desktop version of Youtube, the process is similar.
Share a video from a specific moment
Sometimes, we want to share a video not in its entirety, but from a specific number of minutes and seconds. To do this on PC, just move the playback gauge to put it at the precise moment from which you want to share the video. Right-click then select the option "Copy video URL from this sequence".
Alternatively, copy the normal video URL. Then modify the url there by adding a ?t=number of seconds.Example: https://youtu.be/_5dlxjaBPpE? t = 80. Multiply the number of minutes by 60 and add the number of seconds in the current minute. In our example, 80 therefore corresponds to 1 minute and 20 seconds.
Activate parental controls
Youtube has a restricted mode that acts as a parental control. It helps prevent access to inappropriate content on the platform, including content that is not suitable for children. It's simple, check out our tutorial on how to activate parental controls on YouTube.
Play a screen off video
You have a playlist of videos or music tracks playing. A well-known defect of YouTube is that the sound cuts off when you exit the application or turn off the screen unless you have a YouTube Premium subscription. But thanks to a trick, you can play YouTube videos in the background without going through the paid plan.
Speed ​​up or slow down a video
YouTube allows you to play videos at different speeds. You can do this by pressing the gear button at the bottom of any video. Then click on Vitesse. From there, you can choose between 0,25x, 0,5x, 0,75x speeds to slow down the video or 1,25x and 1,5x to speed it up.
Create a GIF from a video
Do you think a sequence in a video is good for making a GIF? It's simple, just add the GIF prefix at the beginning of the video URL. Ex: gifyoutube.com/watch?v=Q8qZvtreTck. You are automatically redirected to the Gifs.com platform which offers a tool to extract a GIF directly from the YouTube video.
Save a video to watch later
Failing to download a video, it is possible to save the URL to be able to watch it later. It's a kind of bookmark that allows you to find your favorite videos in one place. Just click the "Save" button and then Watch Later. You can also create a Custom Playlist to add the video to.
Loop video on YouTube
Want to loop a video on YouTube without having to hit the replay button every time? It's possible. Just add the suffix repeater after YouTube in any video URL. Example: www.youtuberepeater.com/watch?v=kesGXfzf3OI. You will be redirected to an online service that allows the videos to be played on a loop.
Use hotkeys to go faster
There are keyboard shortcuts that make life on YouTube easier: pause a video, play forward, go back 10 seconds, go to the next play, etc. Here are some YouTube keyboard shortcuts to go faster:
Play / Pause : k
Go to full screen : F
Enable or hide subtitles : C
Go back 10 seconds : j
Go forward 10 seconds : L
Previous video : P (MAY + p)
Next video : N (MAJ + n)
Previous image (paused) : ,
Next frame (paused) : .
Decrease reading speed : < (SHIFT+,)
Increase reading speed : > (SHIFT+.)
The ability to speed up or slow down a video on YouTube can be very useful. It was possible to do this in the web version of the platform for a while…YouTube now offers a Night mode, also called Dark mode, to change all light surfaces to dark surfaces. Since we always make it easy for you, here's how to activate the mode… First broadcast in 1984, the famous animated series based on Transformers toys was uploaded to YouTube. You can now watch videos for free…In order to increase subscriptions to YouTube Premium, Google is testing a cheaper subscription in Europe. It's YouTube Premium Lite, which offers browsing that includes YouTube Kids and…