YouTube is no longer supported on 3rd generation Apple TVs. Users of the brand's old multimedia box will have to use AirPlay 2 to watch videos.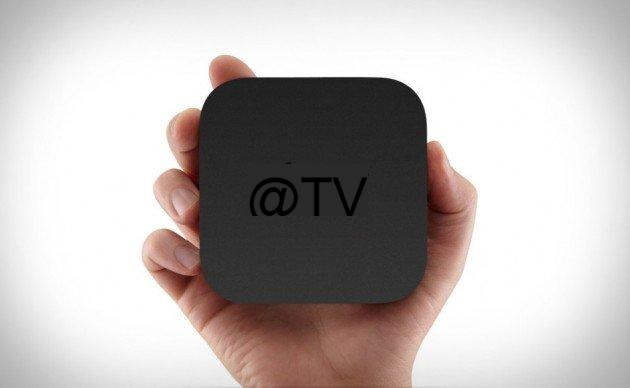 Bad news for you if you had an Apple TV 3. Released in 2012, Apple's media box is losing one of its main draws, YouTube.
Unlike the current Apple TV, which has an app store, home services, Siri, connected home features, HD or 4K playback and storage, the he old square apple box was quite minimalist in its uses: iTunes for music and video content to download, play your Mac/iPhone/PC content on your TV and enjoy YouTube, then the only truly "out-of-home" service useful.
Sudden disappearance
It is now a thing of the past. For a few days, YouTube no longer supports Apple TV 3, after cutting ties with Apple TV 2 in 2015. Blame it on the announced disappearance of certain APIs which are no longer supported by the box.
Suffice to say that if you have not switched to the new generations of Apple TV, it is still a miracle that you have had YouTube for so long. This time, it's the end and a message is displayed when the application is launched.
RIP my #AppleTV 3gen. I was still watching #youtube on it just now. And poof, that's it, it's over, I'm deprived of the app I used there the most? @youtube @Apple
AirPlay = impossible to use the iPhone at the same time and of course its battery draining for nothing? pic.twitter.com/VT6bPxjZLx
— Pierre-? (@Timekeeper) March 3, 2021
As reported by the WCCFtech site which spotted the disappearance, YouTube no longer supports the device, but remains accessible to users through the AirPlay 2 protocol. All you have to do is launch a video from your iPhone and share it in streaming on Apple TV.
The lack of control involved and the arrival of more efficient models
YouTube is not the first app to disappear from Apple TV 3. Other apps that were installed by Apple, such as HBO in the United States, have been phased out over time as developers no longer have any apps. interest in ensuring their support with the arrival of the latest generations that are much more efficient and versatile for users. Because, if they now have remote control via tvOS, on the first Apple TVs, we had to wait for Apple to make a global update to correct any problem or add improvements.
To learn more
Apple would prepare a new Apple TV with a more ambitious gaming service
If you have a 4th or 5th generation (4K) Apple TV, with the new design, the Store, or even Apple TV +, you can still download YouTube and use it. If you don't have one yet and buy into the Apple TV concept, the switch may be worth it (and the cost, albeit higher). Apple TV brings more flexibility and quality. But maybe wait before rushing on it: it is not impossible that a new generation will soon appear.
How to stream YouTube videos to your Apple TV 3?
Open YouTube on your iPhone
Choose your video and click on the share button (a TV with the network signal)
Select AirPlay & Bluetooth devices
A list of devices appears, choose your Apple TV