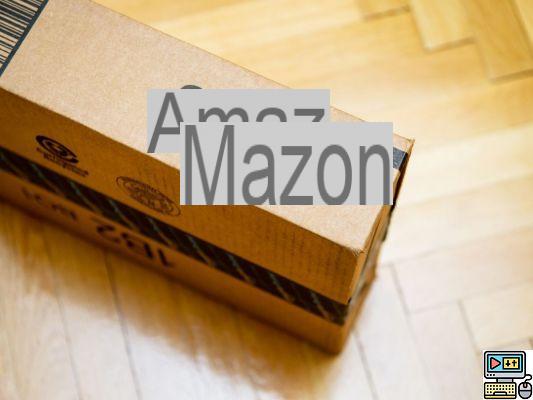 Comment (9)
When returning a product costs more money than it brings in, e-merchants begin to adopt a new doctrine: offer it to the consumer. And to know when to proceed, algorithms are there to decide.

© iStock

You have just received a product recently ordered on Amazon and, when you open the box bearing the company's smile, you are disappointed. The size is wrong, the color does not please you, the expected quality is not there... In short, you decide to send it back as authorized by the withdrawal period provided for by the Mail Order Code. From your Amazon account, you request a refund for the product and wish to set up the return procedure. Except that, oh surprise, the cybermerchant reimburses you without asking you to return the goods to him, which he invites you to keep, resell or give away.
This scenario is not uncommon. It is even more and more frequent. Why ? Quite simply because, sometimes, the assumption of return costs and the logistics cost of putting a product back on sale are too expensive and not profitable for the company. As crazy as it may seem, it is economically more interesting for her to give you the product in question.
Algorithms to do the math
This is where a recent article from the Wall Street Journal comes into play, which tells us that to decide on the economic viability of merchandise returns, the e-commerce giants are now relying on artificial intelligence. Thus, an algorithm decides whether a refunded product should be returned or not by the consumer. Most of the time, these are very inexpensive, very large or very heavy products, which are particularly expensive to transport. The Wall Street Journal indicates that this new approach is becoming more popular among online sellers who are still looking to optimize their operating costs and that the Covid-19 pandemic, which has caused an explosion in online orders, is logically accelerating the tendency.
Amit Sharma, chief operating officer of Narvar Inc., confirms. Her company specializes in the management of product returns on behalf of online sellers and she has never received so many requests concerning the establishment of a return optimization policy, planning to leave certain products with consumers even when they are reimbursed. In the United States, Walmart and Target supermarkets have implemented it. Typically, a few dollars' worth of face cream or battery pack costs less than the shipping it takes to get them back, they say. Of course, brands that have physical points of sale can also encourage consumers to deposit their returns there, without however being able to force them to do so if the purchase was made online.
Processes that are becoming widespread, with scams as a result
According to Narvar Inc., the number of merchandise returns in e-commerce exploded in 2020, registering a 70% increase. According to the company, part of this increase is simply explained by the rise of online commerce, but half of this increase would be explained by a change in the attitude of consumers who, more accustomed to managing their purchases online and the parcel logistics that go with it, are less and less reluctant to initiate return procedures. Over the end-of-year holiday period alone in the United States, 3 billion packages passed through the post office, and more than 70 billion dollars of merchandise have since been returned (+73% over one year) .
Finally, the Wall Street Journal indicates that for some Internet users, this phenomenon is on the way to becoming a real sport, the scams organized to get reimbursed for unwanted products being more and more frequent, and on a large scale. Package not delivered, damaged, defective product: more and more cybercriminals would seek to order to obtain a refund, having developed all kinds of techniques to deceive sales platforms. The refusal to sign a delivery note for fear of being exposed to SARS-CoV-2 being, for example, one of the techniques that has been on the rise for several months...