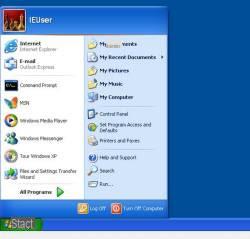 Although Microsoft pushes to move to Windows 8, it still allows today to
download
on your computer
past editions of Windows
which can therefore be
installed on virtual machines for free
.
Anyone who wants to keep on the computer, whether on a normal PC or on Mac or Linux, one
fully functional version of Windows 7 8 and 10
, can install the free program
VirtualBox
and then
download for free
the operating system for virtual machines provided free by Microsoft.
With the virtual machine you can run the system as if it were a computer program and thus obtain one
fully functional and ready version of Windows Windows 7, 8, 10 and XP
.
These are versions that web developers can use to test applications and sites on previous versions of Internet Explorer, but they are also useful for those who need an older operating system such as Windows XP. The version of Windows for Virtual Box, as well as the other Windows virtual machines, have a free license for temporary use lasting 3 months or 90 days, but nothing prevents you from activating the copy of Windows after installing it on a virtual PC, if you have an old activation key that is no longer used.
Windows Virtual Machine download and installation
Then go to the page of
Virtual Machines download
on the Microsoft website to download the file that will have to be uploaded as if it were a normal computer program.
You must first choose the operating system used on your computer and then, in the next menu, which of the virtualization programs is used between VirtualPC, Hyper-V, VMWare and VirtualBox
Among these I certainly recommend using
VirtualBox
which can be downloaded and installed for free or even
Hyper-V
, already included in Windows 10.
Among the systems you can choose
Windows 10
with Edge or even Windows 7 or Windows 8.
I downloaded at
Windows 7 8 and 10
they are divided into RAR files to be opened with programs like WinRar or 7Zip
After downloading the file, open VirtualBox and
import the file as a virtual application
. Click on the File button and then on Import application. The wizard allows you to select the file that has already everything preconfigured. Once this wizard is finished, the new virtual machine appears in the list and can be started. Those who are new to virtual machines know that these are programs capable of emulating a real computer in every aspect so when you "turn on" the first time you go to install the operating system. In this case the operating system is imported
already ready
so the initial procedure is really quick and simple. Windows is ready to go and can be used as normal, to surf the internet and install programs.
If this is the first time you use VirtualBox, an internet connection problem may arise.
Then go to the virtual machine settings and open the Network section.
In most cases, just select NAT or Host-only Adapter with VirtualBox Host-Only Ethernet Adapter option and select in the Cable connected item
It may also be necessary to create a network bridge between the two connections, that of the main computer and that of Virtualbox.
Even if in a limited way, thanks to VirtualBox and Microsoft, it is possible
try both old and new operating systems on your computer
, free and uncomplicated. After the trial period, you can always reinstall it from scratch as each virtual machine is treated as a new computer and there are no limitations in this.
Finally, remember that there are many other ways to legally download Windows, in different versions:
-
Download Windows 10 in in your languagen for free
-
How to Download each version of Windows 10, Windows 7 and 8.1
Windows ready installation for virtual machine (Hyper-V or Virtualbox)