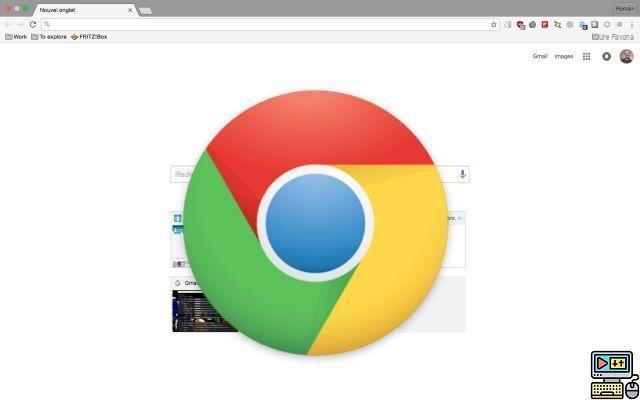 If you have lost or forgotten your passwords on Google Chrome, you will be able to find them very easily, some would say too much. The web giant has the annoying tendency to record everything you do to make browsing easier, sometimes to the detriment of your security.
Google Chrome : how to delete browsing history and cookies
Google Chrome has probably asked you if you want to save your passwords when you log in to a website or app. This backup is only possible if you are logged into your Google account (the one that allows you to access Gmail, among others).
Find your saved passwords on Google Chrome
If you want to take stock of the passwords saved on the browser, go to the Google Chrome password manager. You can see the names of sites and applications, as well as usernames and passwords. From here, you can therefore find this valuable information, delete it and even deactivate the automatic recording called "Smart Lock".
You can also keep the registration but disable automatic login. We advise you to deactivate this second option for more security. Indeed, your Google account may very well remain logged in even when you exit the browser.
If auto-login is enabled, anyone opening the browser will be able to access your accounts whose password has been saved (if you haven't taken care to log out of your Google account before) . The practicality and simplicity of navigation offered by Google therefore have a price in terms of security, so be vigilant on this point.
To read : Save RAM in Chrome with This Must-Have Extension
Obviously, for more security, we recommend that you choose the most secure passwords possible. NSA defector Edward Snowden offers a series of tips along these lines. You are now in control of your online passwords and browsing data.
The editorial advises you:
Google Chrome: how to delete browsing history and cookies
Google Chrome includes a reading mode that allows you to view a page in optimal conditions. The functionality, however, is hidden in the bowels of the browser. In this tutorial,…Google Chrome records everything you do while browsing the web. If you want to browse without leaving traces, here's how to clean up your browsing history. Chrome and its extension The Great Suspender will allow you to save RAM, and that in a very simple way. Indeed, the extension temporarily suspends unused tabs, making your life easier. In this article, we will reveal how to switch to dark mode on Google Chrome. The procedure is not the same on all devices. Explanations. Usually when you started...