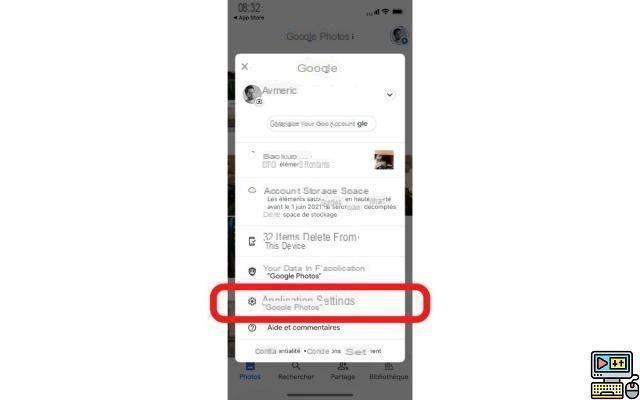 With Google Photos, you can store up to 15 GB of photos for free in the cloud. If you want to keep all your photos in a safe place, just use Backup & Sync which allows you to have regular backup of your images. Here's how to turn this feature on or off.
There are several reasons that may lead you to synchronize your photos in the Cloud, the main one being the storage space on your smartphone or tablet. Images occupy a considerable place. To free up space, you have several choices.
Regularly transfer your photos to your computer or to an external drive so that you can easily delete them on your mobile without worrying about losing important images. The other possibility is precisely to carry out a regular cloud backup.
On Android, but also on iOS, the application Google Photos allows you to back up and synchronize your photos in the cloud. The advantage is to be able to access them instantly from any device, but also not to lose them in case there is a problem with your smartphone (theft, loss, failure, etc.).
How to enable or disable cloud backup and sync
On smartphones, photos are saved and synchronized in Google Drive using the Google Photos application. Once installed on your smartphone, follow the instructions below to activate or deactivate the function.
Open the app. Click on your profile picture, top right.
Go to Google Photos app settings
Press the first option displayed on the screen, Backup and synchronization.
Activate or deactivate the function by flipping the switch.
Other options are also available on the page like the one allowing you to adjust the import size. You can also set whether you want to use mobile data to save photos or videos, to save some 4G.
How many photos can I put on Google Photos?
As of June 1, 2021, all new saved photos and videos (in high quality or express quality) are deducted from the 15 GB of storage already included in your Google account (or additional storage space you purchased), just like other Google services like Google Drive and Gmail.
Photos and videos saved in high quality or express quality before June 1, 2021 are not affected by this change and are not counted against your Google Account storage space.
The editorial advises you:
Google Drive backup and synchronization: how to back up data on your computer
Google Drive, Photos, Gmail: how to quickly free up storage space
How to transfer iCloud photos and videos to Google Photos?
The ability to speed up or slow down a video on YouTube can be very useful. It was possible to do this in the web version of the platform for a while...Google Chrome includes a reading mode that allows you to consult a page in optimal conditions. The functionality, however, is hidden in the bowels of the browser. In this tutorial,…Google Chrome records everything you do while browsing the web. If you want to browse without leaving traces, here's how to clean up your browsing history. The Messages application on Android offers you the possibility of sending SMS, MMS and also RCS chats from a PC or Mac. To use this feature, just…