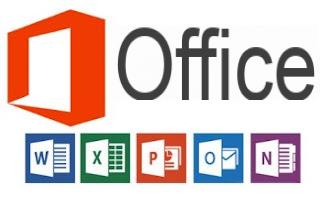 Microsoft Office is a paid program that has a rather high cost, definitely out of the reach of home users. Excluding companies and professionals who work with the most popular office suite programs (and can offload Office spending from taxes at the end of the year), it is worthwhile for home users to take advantage of
best methods to use Microsoft Office thankful
, without spending a penny, so as to still have professional programs without having to take out the money from your wallet (or credit card).
In this guide we will show you all
ways we can download Office for free on our PC or Mac
, in a legal way (it is not necessary to rely on piracy, which often brings viruses and computer problems).
Articolo Index
How to use Microsoft Office for free
Alternative gratuite a Microsoft Office
Conclusions
How to use Microsoft Office for free
In this chapter we will show you all the legal and safe ways to use Office for free on our PC, taking advantage of the trial periods offered by Microsoft itself and included in the offline and online versions of its products. In one case we will even be able to use Office for free without limits, but subject to precise constraints imposed by Microsoft.
Office 365 free trial
Office 365
is the subscription version of Office which, upon payment of a monthly or annual fee, allows you to download all the programs of the Microsoft office suite and take advantage of the cloud dedicated to the product, so as to significantly increase productivity.
The feature of this version is that
we can try it for 30 days for free
, simply by visiting the following page -> Try Office 365 for free.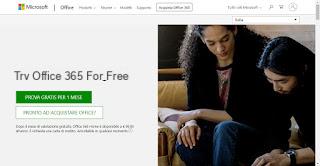 By clicking the button
Try free for 1 month
we will have the opportunity to activate our free copy of the product, simply by providing our Microsoft account data and a valid payment method (no cost will be charged during the 30-day trial). At the end of the registration we will be provided (via email) with a link with which to start the download of our free copy; at the end of the installation it is sufficient to start any program of the suite (Word, Excel, PowerPoint etc.) and log in with the same Microsoft account used to register for the free trial, so as to be able to use the suite with all its features.
The only thing to be careful of is to remember to cancel the automatic charge before the end of the trial period, to avoid the renewal (which, without doing anything, will be activated at the end of the 30 days); to unsubscribe simply open the Microsoft Office 365 Account page, click
Turn off automatic renewal
.
Office 2019 Professional Retail free trial
As an alternative to the Office 365 subscription we can
download Microsoft Office
, directly from Microsoft servers, a copy of
Office 2019 Professional Retail
(ie for free sale) e
use it for free for 30 days (but on expiry you can continue to use it even if the warning appears).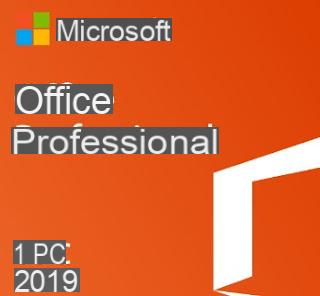 First we download the suite image file from the Microsoft site -> Office 2019 Professional.
Once the download is complete, we simply double-click to start the installation (on Windows 10); if we use Windows 8.1 or Windows 7, let's get a program like 7-Zip to open the IMG file just downloaded, click at the top on
Extract
, save all the contents in a folder of your choice and finally double-click on the file
setup.exe
, present among those just extracted.
During the installation of Office we will be asked to enter a
codice product key
to activate our personal copy; to take advantage of the 30-day free trial, type the following code:
NKGG6-WBPCC-HXWMY-6DQGJ-CPQVG
In this way we will be able to try all the Office programs for free, without having any type of subscription. At the end of the 30 days the suite programs will signal the expiration of the license, with the renewal request (for a fee): we can very well ignore these warnings, since the programs will continue to work even if with some functions and buttons disabled (to be able to limit the use of non-renewed versions). If we have no particular needs, we can very well limit ourselves to using Office for free in "non-renewed" mode.
Use Microsoft Office in the online version
A good alternative to the methods seen so far allows
use Office for free forever
, taking advantage of the features offered by Microsoft Office on its website available here -> Microsoft Office online. Once the page is open, all we have to do is click on
Log in
and enter a valid Microsoft account, so you can access the online versions of the suite's programs.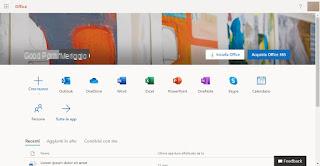 Once you get to the home page, just choose which program to open among those present (Word, Excel, PowerPoint and others) and start using them online, without time limits and without subscriptions.
The only differences from the classic version of Office are:
all documents created on the website they will be saved online on our OneDrive cloud space and we will not be able to use them to open documents saved in the memory of our computer.
Some functions and buttons are not available (in fact we are using a stripped down and simplified version of Office)
We can overcome some of these limitations
automatically synchronizing all the documents on our computer in the OneDrive folder
, so as to find the documents created online synchronized also in the memory of our computer.
Use Office for free on smartphones and tablets
Compared to the desktop version, the Office app for Android and iPhone is available without having to pay any subscription or subscription, you just need to have an active Microsoft account.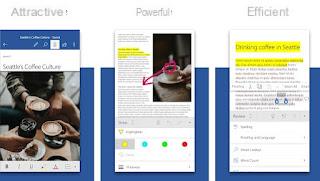 We can download the various apps of the suite separately from the following links:
Microsoft Word (Android and iOS)
Microsoft Excel (Android and iOS)
Microsoft PowerPoint (Android and iOS)
Using these apps we will be able to edit, create and view any Office document present in the internal memory of the device, downloaded from the web or present as an e-mail attachment.
To take advantage of these apps as if they were production programs, we can
connect a keyboard to a tablet or smartphone
or
install Android apps on PC
.
Alternative gratuite a Microsoft Office
In addition to the solutions offered by Microsoft, we can open the documents produced by the Office suite with other programs and apps for PCs and mobile devices, so that we can still view the documents received even at the end of the various free trials or when we download the files to the PC from Microsoft. Office Online.
LibreOffice (PC e Mac)
The best free Microsoft Office alternative for our PCs and Macs is definitely LibreOffice.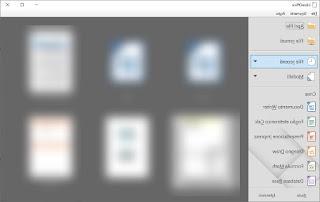 With the programs included in this open source suite we will be able to
create, edit and view any type of Office document
(even those in .docx, .xlsx and .pptx format) keeping much of the original formatting and additional elements present.
Its use is so simple that it can easily replace the use of Microsoft Office in the home.
Google Office (online e PC)
The most popular site in the world offers the ability to quickly create and edit office documents with its web programs: Google Docs (to replace Word), Google Sheets (to replace Excel) and Google Slides (to replace PowerPoint) .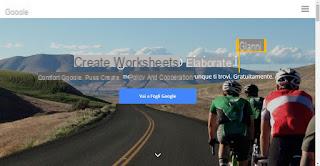 By logging in with a Google account we will be able to take advantage of complete and effective work tools to create any type of document and to view those already in our possession. The works created from scratch will be saved in our Google Drive cloud space, but we can choose to download them at any time or to share them with other users.
The most interesting feature is definitely collaborative writing
: inviting colleagues or friends to a document will be able to make their changes and write with multiple hands, so as to create truly professional collaborative documents.
The Office suite programs work mainly online, but we can also use them offline by installing Google Chrome on our PC Google app for office programs (which also work without an Internet line), to which we only need to add the Office Editor app (to edit files of Microsoft Office even offline).
App alternative a Office su smartphone e tablet
Finally we will show you the
app alternative a Microsoft Office su smartphone e tablet
, to be used in the event that the official Microsoft apps do not convince us or if we do not have a Microsoft account to associate with them.
WPS Office (Android and iOS)
OfficeSuite (Android and iOS)
Polaris Office (Android and iOS)
To learn more about these apps and to try others, we invite you to read our guide dedicated to
Best Office apps for Android and iPhone
.
Conclusions
As we have seen, it is not necessary to rely on hacking to be able to use Microsoft Office for free on our PCs or mobile devices, since there are several methods available to take advantage of the free trial periods and apps without time limits and license. To this we add that alternatives to Office are not lacking, so we can very well avoid downloading Office from Torrents or from dubious websites, where viruses and threats often hide.
If on the latest versions of Office we missed the classic toolbar (replaced by the Ribbon Bar for many years), we can restore it at any time by following the steps described in our guide on how to restore
Microsoft Office with the classic menu
.
If, on the other hand, we need new templates for our office programs, let's continue reading on the article ai
Office templates and templates to download for Word, Excel and Powerpoint
, so that we can enrich our collection with new models suitable for any job or any need.
All the ways to use and download Office for free