Summary
Latest news on Android 12
When is Android 12 released?
Which smartphones are compatible with Android 12?
How to install Android 12?
What's new in Android 12?
Android 12L: the special update for tablets and foldable smartphones
Android 12 (Go Edition): the version for smartphones with less than 2 GB of RAM
The best new features of Android 12 in video
Comments
Android 12 is here! The new version of Google's OS is available on the Pixel 6 and will arrive on other smartphone models by the end of the year. Here is everything we know about the Android update and the new features developed by Google.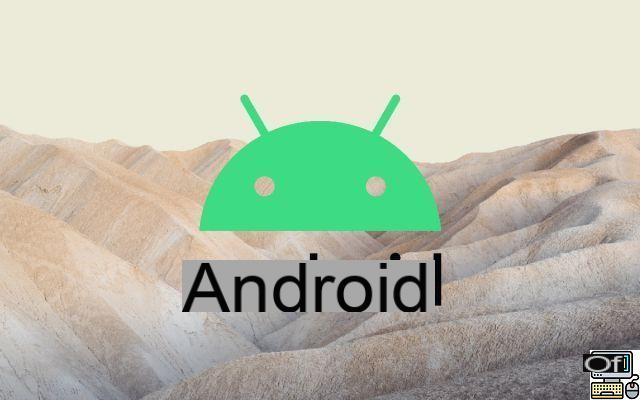 Android 12 is the big update for Google's mobile operating system. For this new version, the Californian brand has decided to focus on safety, in addition to offering a new visual. Some novelties concerning personalization are also on the menu. In this file, we will detail everything that changes.
Latest news on Android 12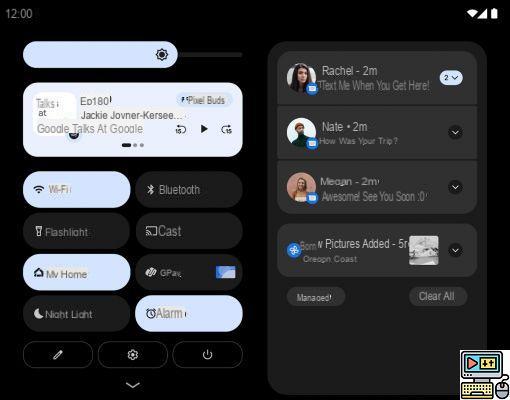 Android 12L: Google deploys the second beta, here are the improvements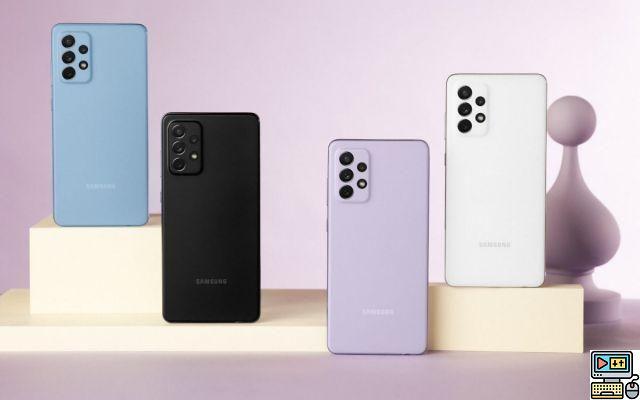 Galaxy A: Samsung launches the deployment of the Android 12 update with One UI 4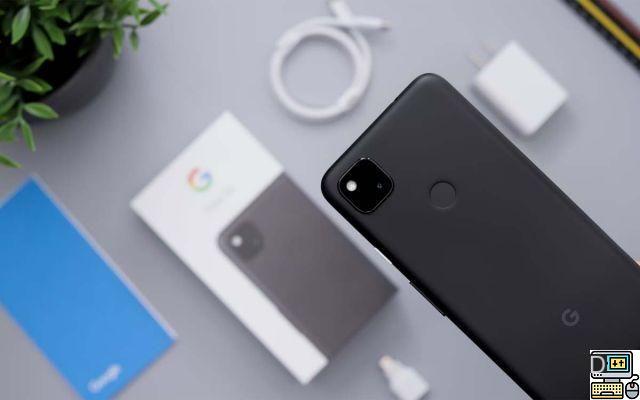 Google Pixel: the January Android update is here, except for the Pixel 6 and 6 Pro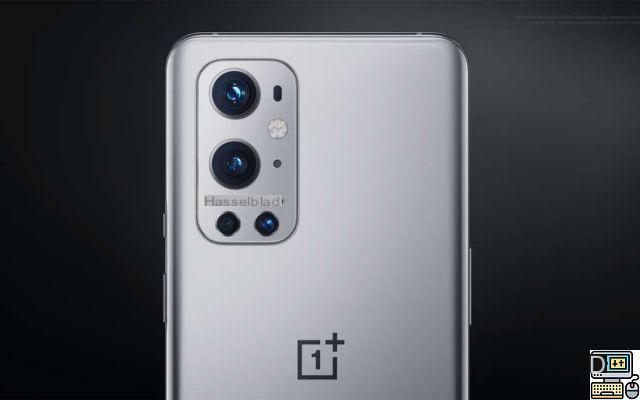 OnePlus 9 and 9 Pro: an update solves 5G connection problems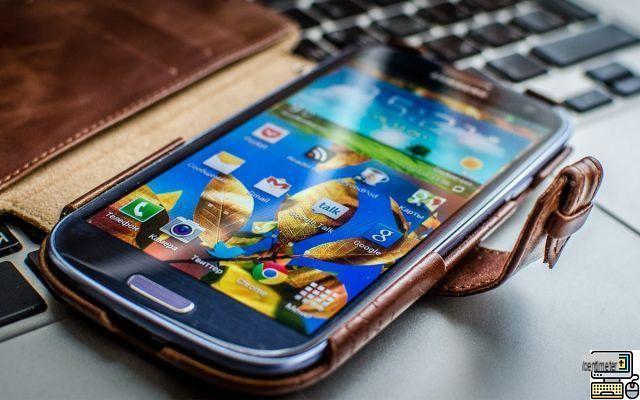 Android 12 works (almost) perfectly on the Samsung Galaxy S3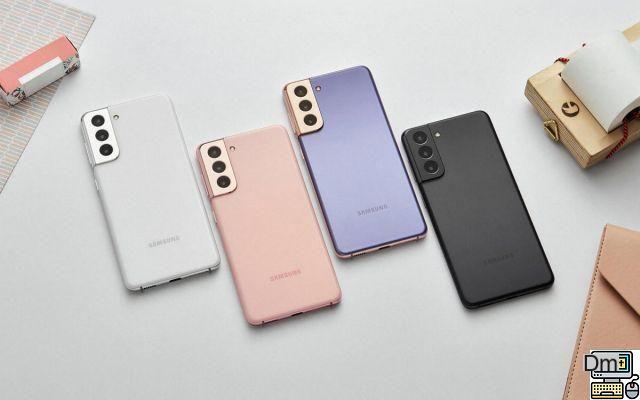 One UI 4: Samsung resumes deployment of the update on the Galaxy S21, Z Flip 3 and Z Fold 3
When is Android 12 released?
Android 12 already powers the latest Pixel 6 and Pixel 6 Pro. For other smartphone models, Google has been offering since Google I/O 2021 the very first public beta of Android 12 on smartphones from 11 manufacturers. Several beta builds followed one another until Android 12 launch. Google notes in passing that "never has an Android beta been so popular".
Android 12 is now available on Google smartphones, it is up to manufacturers to adapt the OS to their overlay. If all goes as planned, recent terminals should be able to download the OS before the end of 2021.

Which smartphones are compatible with Android 12?
As mentioned above, the Pixel 6 and 6 Pro already have Android 6. Some models of Google Pixel (Pixel 3/3 XL, Pixel 3a / 3a XL, Pixel 4/4 XL, Pixel 4a / 4a 5G, and Pixel 5) will receive an upgrade soon. Google also announced the availability of Android 12 on smartphones from 11 manufacturers, among which we find Asus, OnePlus, Oppo, Realme, Sharp, Tecno, TCL, Vivo, Xiaomi and ZTE. These 11 brands were the first to roll out a beta program. But they are obviously not the only ones.
The update will not particularly concern models deployed in 2021, or even 2020. Xiaomi, for example, could deploy the version of MIUI based on Android 12 on about sixty smartphones. A full, but unofficial, list has been released on social media. And it covers all the ranges and all the brands of the Chinese firm: Xiaomi, Redmi, Poco. Blackshark should also be concerned. Three generations of smartphones are covered on the high end. In November, more than forty terminals were still undergoing internal compatibility tests.
The update will also be offered via OneUI on a large number of Samsung smartphones and tablets from the end of 2021. The information was confirmed by Google on October 5, 2021 on the occasion of the release of Android 12 on AOSP . Here you can see a complete list of smartphones that will eventually receive the Android 12 update. Google will also offer these 6 new Android 12 features on virtually all Android smartphones, even old ones.
How to install Android 12?
To install Android 12, nothing could be simpler. You just have to ... wait. When your smartphone is compatible, you will receive a notification. All you have to do is download the update, preferably via a WiFi network. Once the download is complete, the installation can begin. Your smartphone should restart several times during the procedure, but it should not take more than a few minutes.
What's new in Android 12?
Now mature, Android isn't getting as many new features every year as it once did. But Android 12 still brings its share of improvements, some unprecedented, others inspired by what we already find on certain overlays of manufacturers, or even the mobile OS of iPhone, iOS.
Many design changes
Google is launching a new design called "Material You". This new interface features a revised always-on screen, new clock customization options for the lock screen, and an all-new theme system that takes inspiration from the wallpaper chosen by the user.
In particular, Android 12 offers a redesign of the lock screen and the notification bar. On the lock screen, the time is displayed in larger size and we see that the time is this time located above the minutes. The date and weather information moves to the top left of the screen, where it was previously in the center.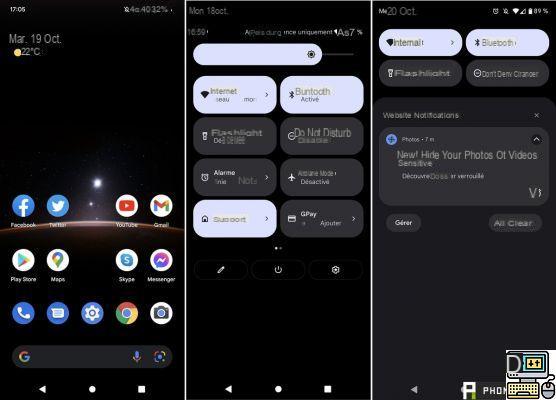 Credit: XDA-Developpers
A theme that adapts to the wallpaper of your smartphone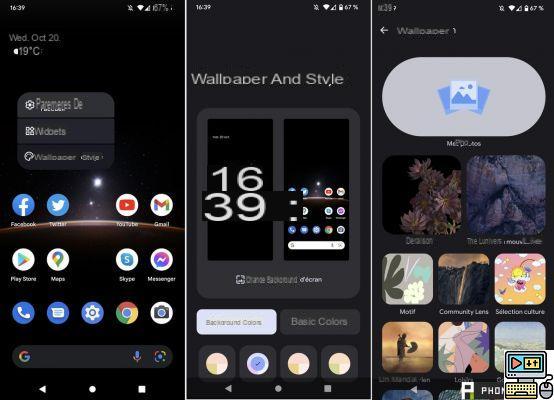 Google has come up with a whole new theme system that is inspired by the chosen wallpaper. This system is called "Monet", in reference to the painter. This system of dynamic themes applies the main wallpaper colors to several elements of the Android interface, including the quick settings panel or the status bar. If the Pixels are the first to benefit from it, other models from big brands like Oppo, Xiaomi or OnePlus can also benefit from dynamic themes.
Less intrusive notifications in landscape format
Android 12 better manage smartphone use in landscape mode. The interface is not only natively compatible with horizontal orientation, but certain graphic elements are adapted so as not to obstruct visibility. This is the case with notifications. When the smartphone is oriented horizontally, new notifications are no longer intrusive. They no longer extend from one edge of the display to the other, but keep a reasonable width (for a height that seems unchanged).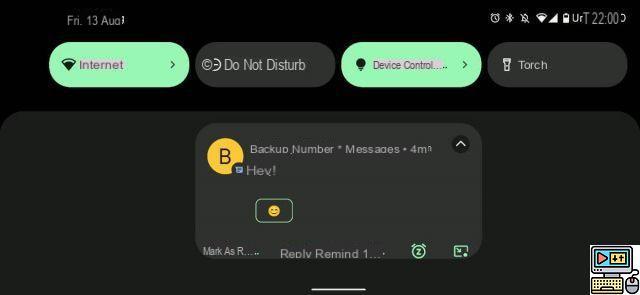 Despite the smaller display area of ​​these notifications, they still incorporate a lot of information and offer the same interactions as in portrait (or vertical) mode: marked as read, reply, call back, mute and open in a new window (one of the great new features of Android 12 being the simultaneous opening of several applications in side-by-side windows).
A new interface to protect user privacy
Google has reworked the Android interface. The update to Android 12 thus marks the arrival of a simplified notification panel and new indicators aimed at protecting the confidentiality and privacy of Android users. Google now displays in the status bar a green rectangle containing a "camera" icon and a "microphone" icon that warns when an application uses these elements. Android 12 also offers a button to deactivate microphone in the drop-down panel.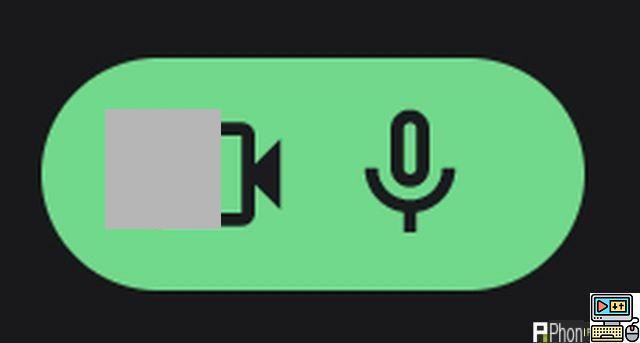 The inspiration clearly comes from iOS 14, which already warns its users when apps try to access their personal data. This will be the case in particular for the clipboard, readable by the applications displayed on the screen. It will also be possible to decide to deliver only one approximate location to the latter.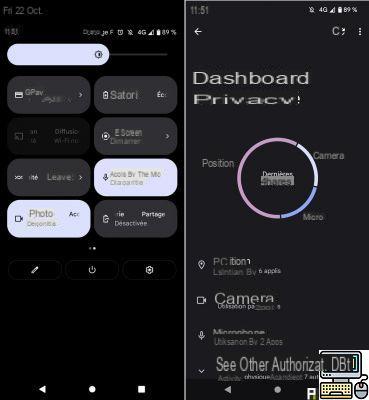 Applications using Bluetooth are also entitled to a brand new authorization request window. Until now, these have asked for permission to collect user location data, which understandably could be confusing. Now apps will ask for permission to scan the surroundings for Bluetooth devices.
One-handed mode for smartphones with a large screen
Google also offers a "one-hand" mode for Android 12. It consists of bringing the navigation elements within reach of your fingers in a single corner of the screen. Ultimately, the surface with which to interact is reduced by 40%. This accessibility feature is largely inspired by the one-handed mode already built into iOS.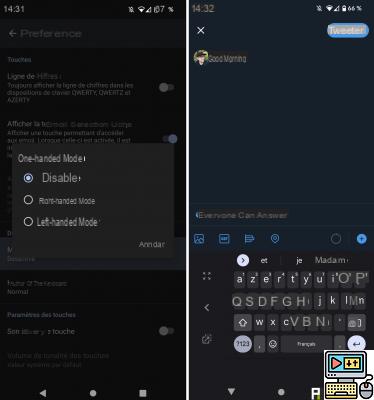 System updates via the Play Store
With Android 12 comes the installation of system updates via the Play Store. Android Runtime (ART) becomes a simple component of the Project Mainline of Google, which materializes to finally overcome the slowness of the manufacturers to offer updates to their customers. A component producer will thus be able to publish an update and make it available to as many people as possible quickly and simply without having to go through the smartphone manufacturer, not always quick to make the updates available to users. Google itself benefits from this since it will be able to deploy its security updates on a large scale via its application store and without the intervention of the manufacturer. Finally, with Mainline, they can update critical system components discreetly, without the user even noticing. In short, this means more security and performance for our Android smartphones.
In theory, Google can also make Android more stable and much more efficient by making the behavior of the Android Runtime module the same for all devices. But it is unlikely that such a decision will be made, because then, manufacturers would be much more limited in terms of adding functionality and customization of the interface on their overlays. Android would in this case become an iOS-like, a situation difficult to imagine in the short or medium term.
Installing apps through third-party stores at the Play Store
Google has decided to open a door by facilitating the installation of apps via alternative stores to the Play Store on Android 12. Among the alternatives to the Play Store, we of course have the manufacturers' application stores: Galaxy Store at Samsung , App Gallery at Huawei ... but also the Amazon App Store, or the historical Aptoide and F-Droid.
Regarding the Amazon App Store, however, it has been subject to many bugs with Android 12 since the end of November 2021. Indeed, many applications simply do not launch. Amazon's technical teams are aware of the issue and are working to resolve it.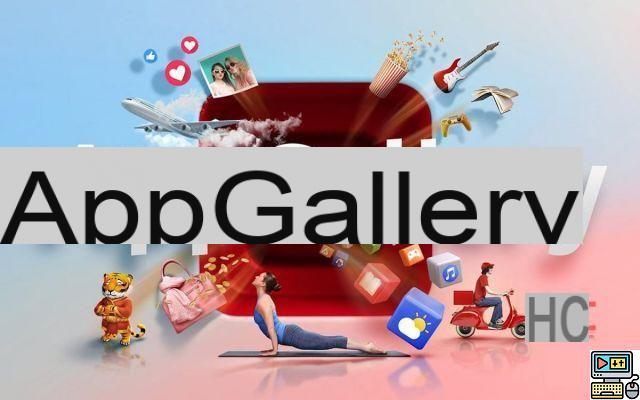 App Pairs
Via Android 12, Google offers us a redesign of multitasking on mobile. With App Pairs, sharing the screen between two applications becomes more convenient. Currently, screen sharing works like this: two tasks rotate, and they are each displayed on one half of the screen. On Android 12, the two apps in question are merged into a single task for optimal performance and user experience.
Also read - Google Pixel 6 Pro test: the best Android smartphone of the year
In this way, it becomes possible to quit the task to perform other actions, open other apps, enter the smartphone menus ... then return to the created task to find its split screen with the two apps, as we do had left him. It is possible to interact with both applications at the same time, for example to scroll on a social network while controlling the playback of a video.
In its One UI overlay, Samsung already offers a function called "App Pair". With it, the user can even create a shortcut to quickly open the two split-screen apps. It is not known if the option introduced in the native version of Android 12 will allow this as well. What is certain is that we can choose two applications to launch in multitasking from the task manager.
"Hibernation" of applications
Android 12 puts unused apps into hibernation, a kind of hibernation. When an application installed on the smartphone has not been opened by the user for a certain time, the system automatically takes care of placing it in hibernation. In this state, the app requires less storage space and consumes less background resources, implying a performance boost for the smartphone.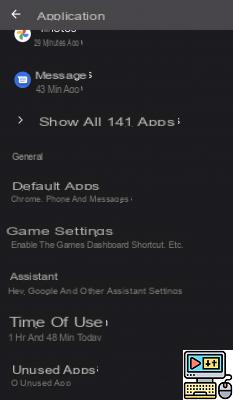 It is possible to carry out the operation yourself. To do this, go to the new section "Unused apps"In the page Application Information parameters. You must then activate the option Remove permissions and free up storage space. The application cache will then be cleared and all assigned permissions will be revoked.
WiFi network sharing
To connect to the WiFi network of a friend or loved one when you are not at home, it is anything but practical to have to enter the password, especially if the only way to obtain it is to look on the router. Currently on Android, a solution to save time and comfort is to present a QR code from an already connected device, which you only need to scan to obtain authorization to enter the network. It's already much more practical, but not yet very fluid, especially if the person does not know how to scan a QR code or does not have an application allowing it on their mobile.
Read also - Google Pixel 6 test: its real strength is artificial intelligence
Android 12 addresses this with a new way of sharing the WiFi network to a third party device, similar to what can be found on iOS. This comes about with receiving a notification when a new device attempts to connect. An option then appears on the screen to confirm that the device is authorized to access the WiFi network without having to enter the password. This also eliminates the need to be side by side to share WiFi.
The scrolling screenshots
Android's native screenshot tool is quite limited, only allowing you to capture what's visible on the screen. With Android 12, we have a function to take a screenshot of an entire web page or application, even if part of it is only available by scrolling. The interfaces of Samsung, OnePlus or Huawei smartphones are already capable of this, this integration into Android Stock makes it possible to use it on models from other brands.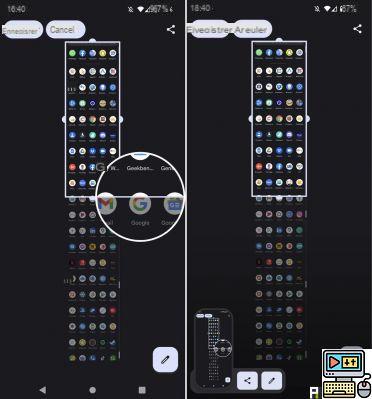 New API to improve universal search
Did you find that universal research is a little lacking with alternative launchers? Android 12 puts an end to the situation thanks to a new API which will standardize the search field for launchers to give it new functionalities. For example, being able to simultaneously search for results on the smartphone, in the Google Play Store and on the web to enhance its usefulness.
Exclusives for the Google Pixel 6
Android 12 will be deployed on many smartphones but Google still reserves exclusives for its Pixel 6. Both terminals thus benefit from Google Assistant already integrated in the power button (what we have already seen in the competition) or a game application to optimize a title or stream live. Automatic text and voice translation are also on the menu.
But the big exclusivity of the Pixel 6 and Pixel 6 Pro is the magic eraser. This tool allows you to edit a photo to remove an unwanted element. If, for example, you have a loop in the background, it can be removed. A feature that works, but struggles to fully convince, as we reported in our tests. In fact, this remains an interesting exclusion.

Android 12 can be used as car keys
Android 12 can replace the keys of some cars as long as it is on Pixel or Samsung Galaxy. The brand explains collaborating in this direction with car manufacturers. The names of Ford and BMW were cited. In some models, the system works via the Ultra WideBand (UWB) for more precision and flexibility: it is not necessary to take the smartphone out of the pocket. For other models, the technology will be based on the NFC transmitter.
Android 12 can forward calls between two SIM cards
Called "Smart Forwarding", this feature allows dual-SIM compatible smartphones to transfer a call from one card to another. To do this, you must first go to the phone settings to activate it, then configure it to decide on which SIM card the user wishes to receive the call. A very practical novelty for those who often travel in areas where the network can be capricious. When each SIM is registered with a different operator, it suffices to select the one with the best signal to improve the quality of the call.
You'll go from WiFi to data more easily
Android 12 launches a new tile that makes it easier to change networks without going through menus. Now when you click on the Internet icon in the quick menu, you will see all the networks you can connect to be displayed, whether they are Wi-Fi or mobile.
Android 12 makes you more aware of call duration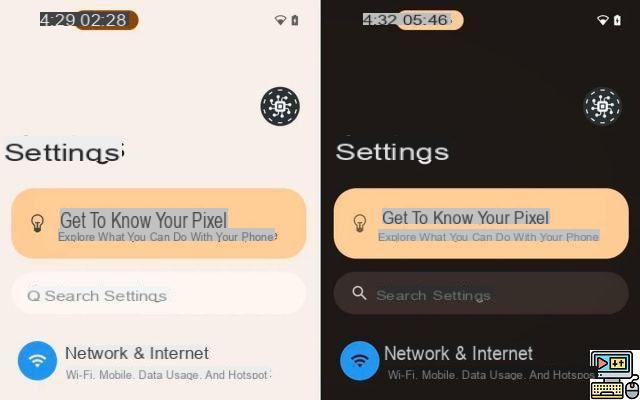 Android 12 displays a new icon in the status bar when you place a call and juggle apps. This icon is in fact a button accompanied by the duration of the current call. Touch it and you'll be instantly back to the Phone app.
Google improves adaptive charging
Present on Pixel smartphones since 2020, adaptive charging slows down charging overnight to conserve battery power. However, this one still encounters some problems. Android 12 should fix these. Thus, the battery quickly rises to 80% before gradually reaching 100% about an hour before the user wakes up.
Recovering WhatsApp data from iPhone just got easier
Google had promised it, it is now done. It has never been easier to migrate your WhatsApp conversations from an iPhone to an Android smartphone. All you have to do is connect the two devices with a USB-C / Lightning cable and let the process go.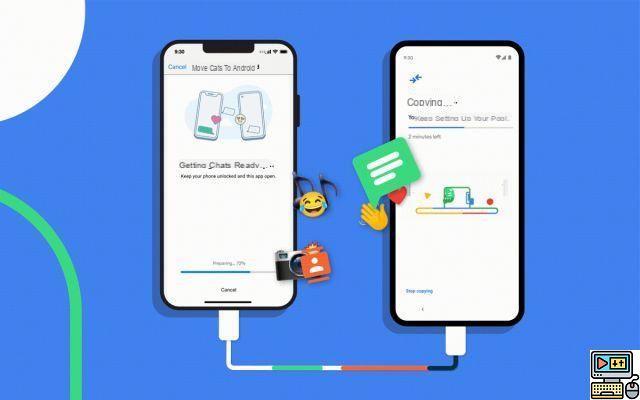 Android 12L: the special update for tablets and foldable smartphones
Only a week after the release of Android 12 on the Google Pixels, Google unveiled a new special update that will be reserved for tablets and folding smartphones. This will fix most of Android 12's flaws on large screen devices. Indeed, Android 12L notably introduces perfect features for tablets and foldable smartphones, such as the possibility of split screen into two parts. It will then be possible to display parameters or applications in two columns, in order to better occupy the entire screen.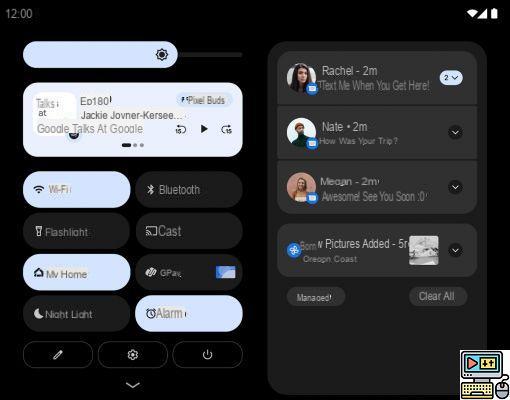 Android 12L also adds a taskbar to the home screen. You can pin frequently used apps and access them when you switch between windows, just like you could on Chrome OS. The new update also makes sure that apps display correctly on large screens, even if those aren't fully compatible. According to Google, Android 12L will arrive for all in early 2022, in time for the new wave of devices such as OPPO's first folding smartphone or the Pixel Fold. The first beta is already available.
Deployment and beta-eligible smartphones
Google has announced that the first smartphones eligible for the Android 12L beta will be its own Pixels, which are not folding smartphones. Here is the full list:
Pixel 6
Pixel 6Pro
Pixel 5
Pixel 5 to 5G
Pixel 4
Pixel 4a
Pixel 4 to 5G
Pixel 3a
Pixel 3a XL
Smartphones are expected to receive a total of 3 beta. The first beta will arrive during the month of December, then a second in January and finally a third in February. Google does not specify the exact date of the deployment of the final version of Android 12L, but the American firm has already announced thatit will arrive in the first quarter of 2022. We can therefore expect to see it arrive before the end of March. You can already go and see the list of Samsung devices that should be eligible for the update.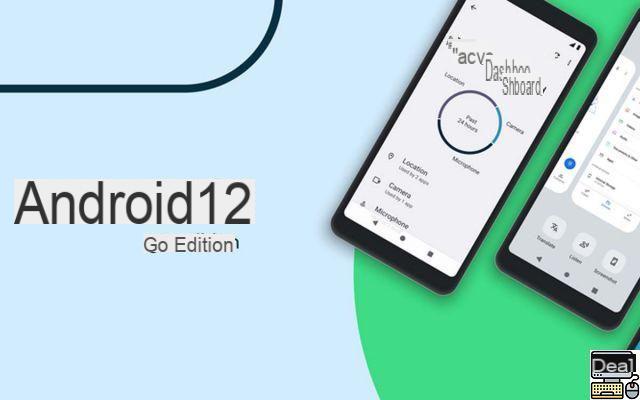 Android 12 (Go Edition): the version for smartphones with less than 2 GB of RAM
As usual, Google also intends to offer a lighter version of its OS intended for the most modest smartphones, with 2 GB of RAM or less. The manufacturer confirmed the news on Tuesday, December 14, 2021 in an official blog post. This version must be deployed in early 2022. Let's take a closer look at the new features promised by Google with Android 12 (Go Edition):
Applications will launch 30% faster
Longer battery life, thanks to automatic standby of unused apps
Ability to translate and listen to text displayed on the screen
Ability to share an app with another Android device rather than download it
Guest profiles will be available on Android 12 (Go Edition)
A new privacy dashboard similar to that of Android 12 thanks to which the user will be able to consult an overview of the apps that access certain sensitive data, such as the microphone, the camera or the location
The best new features of Android 12 in video