Thanks to the advanced search function of Gmail, it is possible to more easily find heavy emails that are unnecessarily occupying space in your inbox. In this article we will see how to use it to identify these messages and free up shared storage space with Google Drive.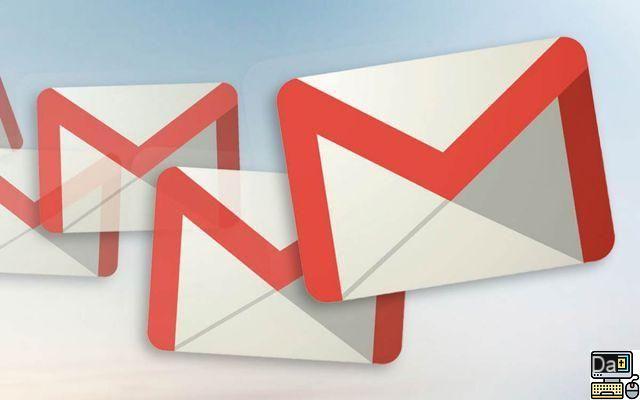 Months pass and emails pile up in your inbox gmail. Most contain attachments which help to make messages heavier and therefore fill up the amount of space available. As a reminder, Gmail shares the same storage space with Google Drive and Google Photos. This is 15 GB by default (free), with the possibility of subscribing to extend it to 100 GB, or even up to 30 TB.
Most users, however, remain on the basic 15 GB, which can be limited especially when you are used to making backups of important files in the Cloud, but also photos in Google Photos, especially since the free and unlimited storage has ended. But it's not just storage space that's likely to get you cleaning up. Delete heavy messages in Gmail should also be done from time to time to bring some order to the inbox. And don't forget that it's also possible to send emails programmed to self-destruct.
How do I delete bulky messages in Gmail?
To delete the messages by filtering them beforehand according to a certain number of criteria, in this case that of the weight, you can pass the advanced search of Gmail. To do this :
Access Gmail on your browser
On the far right of the search bar, click the down arrow
In the filter grid, on the line Size, you can choose the minimum size of messages to extract
And if you do not wish, as a precautionary measure to lose recent messages which could be important, it is also possible to define a date range
Finally, click in the box Containing an attachment if you don't want to ignore messages with heavy attachments.
Click on the button Search and you will have the list of heavy messages that can be deleted to free up space.
You can go one at a time to make sure you don't delete anything you might need. Otherwise, it is always possible to click in the box " Select all at the top left and then the delete icon in the toolbar that appears. It's much faster...
To go further, do not hesitate to consult our file on essential Gmail tips and tricks. Or how to free up storage space efficiently on Google Drive and Google Photos. Your account will only be better for it.
The editorial advises you:
Google Drive, Photos, Gmail: how to quickly free up storage space
Gmail: how to block (and unblock) an email address
Gmail: how to automatically forward emails to another address
Using signatures in emails makes them look more professional, even more so when you add your company logo. On Gmail, creating a signature is easy… To govern is to foresee! You have important emails to send at a specific date and time. Except that you are not immune to a little oversight. So, why…Do you know how to delete your Gmail account? Many alternatives to Google addresses exist - for the greater good of your privacy. Changing your Gmail password regularly is a precaution that helps keep your account safe. This is all the more important since the associated Google account allows you to…