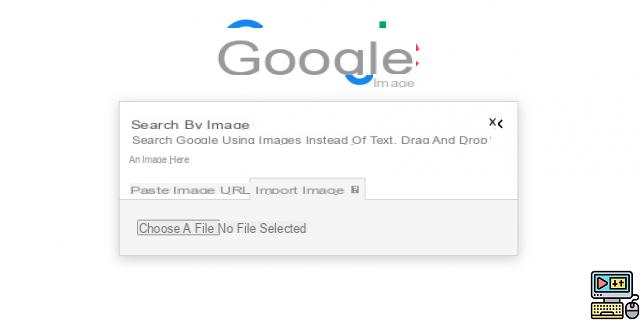 You have an image and want to find the source or know more about the object it contains. It's easy with reverse image search which involves performing an image search in Google. In other words, you can search for information about a photo or illustration by loading it into the search engine. In this article we will see how to do this on PC, iPhone or on an Android smartphone.
Make a image search is a need that arises quite often. You have an image on your computer or on your smartphone that you would like to have in a larger definition, the image contains a product, a monument or a place that you wish to be able to find.
Thanks to the reverse image search in Google, there is a good chance that you will come across several formats of the same image while having access to all the sites which published it. It's relatively easy to do on PC, but not easy on mobile.
Google: how to search by image or reverse image search
From Google images, it is possible to perform a reverse image search by clicking on the camera icon located to the right of the search bar:
Go to images.google.com
Click on the icon camera located in the search bar, on the right
If the image you have in your possession was found on the web, fill in the URL and click on the button Recherche par image
If the image is on the disk of your device, click on the second tab Upload an image and the search engine will display all the sources presenting the same visual, whatever the size. If it cannot identify any image that exactly matches the uploaded one, it displays close or similar photos.
Search by image on iPhone and Android
The reverse image search feature is not visible on Google Images when accessed from a smartphone. But don't panic, you can still search by image using two tips. The first method is to force the opening of the Google Image site in desktop version.
Go to images.google.com from your browser on iPhone or Android
Tap the three vertical dots in the upper right corner of the browser
In the drop-down menu, check the option Computer version
The site now appears as if you were on a computer. Follow the instructions as given in the previous section to search by image.
The second method is to use a third-party web application like the one from labnol located at this address. The tool makes it possible to perform a reverse image search on PC as on mobile by referring to the Google database which is undoubtedly the most powerful to find any image.
Just press the button Upload images and load the image to search on your device. Once it's done, press the button Show Matches. The site refers you to Google with the search results.
The editorial advises you:
Google Maps: how to plan a road trip or add a stage to your itinerary
Google Chrome: tricks and hidden browser features
How to take a screenshot
The ability to speed up or slow down a video on YouTube can be very useful. It was possible to do this in the web version of the platform for a while...Google Chrome includes a reading mode that allows you to consult a page in optimal conditions. The functionality, however, is hidden in the bowels of the browser. In this tutorial,…Google Chrome records everything you do while browsing the web. If you want to browse without leaving traces, here's how to clean up your browsing history. The Messages application on Android offers you the possibility of sending SMS, MMS and also RCS chats from a PC or Mac. To use this feature, just…