Summary
Find a license Create your installation USB key Install Windows 10 Configure Windows 10 Comments
Have you just received a new computer and want to install Windows 10 on it? Or you want to do a fresh clean install of the operating system to start fresh. Here are our tips for downloading and installing Windows 10 properly.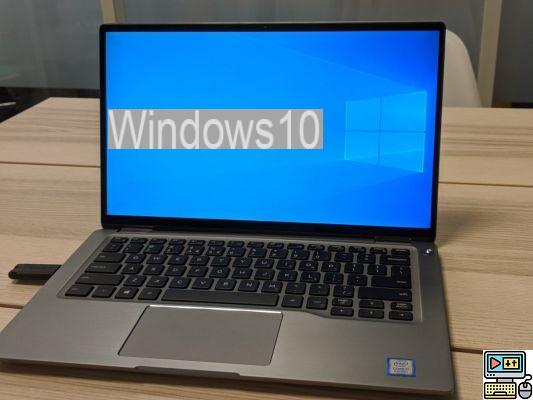 You have finally received your PC, a personalized configuration, all assembled by you. Or you have a PC on which you would like to reinstall Windows 10 properly. Here are our tips for easily downloading and installing Windows 10.
Find your Windows 10 license
Before installing Windows 10, we must consider the case of its user license. Several scenarios can arise.
If it is to reinstall Windows 10 on a machine where the system has already been installed, the license will be associated with the machine's motherboard and with your Microsoft account if it was used for the connection to the session. In principle, therefore, no problem for the system to be reactivated automatically after reinstallation.
If your machine is running Windows 7 or Windows 8, in this case it is better to go through a free system update to Windows 10.
Finally, if your machine did not have an associated license, this is the case for a freshly mounted desktop PC for example, you will have to buy a license. Windows 10 is not a free OS, unlike many Linux distributions. Microsoft bills its operating system according to different editions, two of which are dedicated to individuals.
Family : for 145 euros, it is the basic version of Windows, the one that will suit the greatest number
Professional : for 259 euros, we end up with the family version accompanied by new features dedicated to security or productivity management
Microsoft has dedicated a page to compare the two editions and see which one suits you the most. But for a typical installation for a personal computer, the Home Edition will do the trick. Beware of licenses sold at very low prices, they are at best sold keys that cheat with Microsoft's terms of use, or at worst scams that will not allow the system to be activated.
Depending on the license purchase method, Microsoft will offer you to have in addition to the license code a USB key or a DVD containing all the components necessary to install the system. If you don't want an extra key or DVD, you can also just grab the license code to activate Windows and create an installation DVD or USB key yourself, it saves the waste of hardware (the planet you will thank).
Create your Windows 10 installation USB key
Microsoft offers a tool to create your own installation USB key for Windows 10. Using this software, you can make a USB key or a DVD to burn that you already have with you become like a key or a DVD. DVD that Microsoft offers you when purchasing a license. First of all, you must have a USB stick of at least 8 GB or a DVD to burn, the Internet connection and Windows computer.
Please note, your USB key must be formatted to become an installation USB key, so remember to back up your data if you have any on it. The DVD to be burned must be blank.
The tool is available on the Microsoft site, download it, open it and accept the terms of use.
The software then offers two options:
Upgrade this PC
Create installation media
Choose the second option to continue creating the key. After having selected it, it will be necessary to set up certain parameters of the Windows which will be installed such as the language or the architecture, between 32 or 64 bits. In our case we will install Windows 10 in Spanish with a 64-bit architecture. Find out which architecture will work best for your processor. In the overwhelming majority of cases today, it should be 64-bit.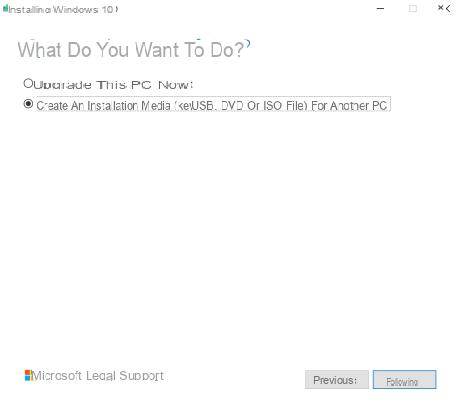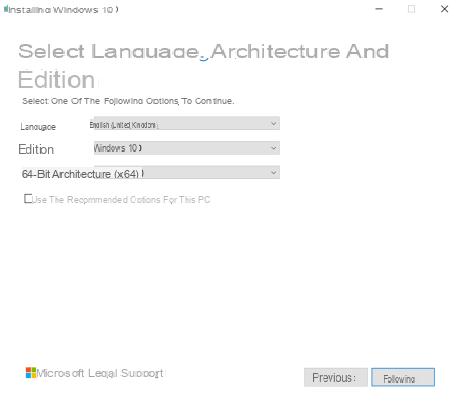 Then choose the medium to use: USB key or DVD. Depending on your choice, the rest of the setup will change a bit.
For installation on DVD:
Choose the option File ISO and click Next. Select a folder on your computer where the ISO file will be created.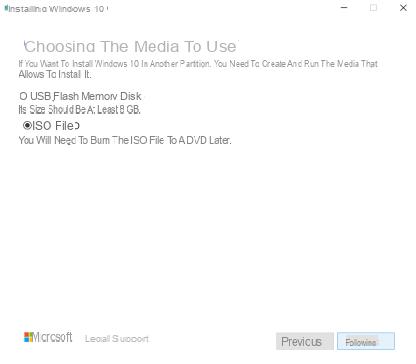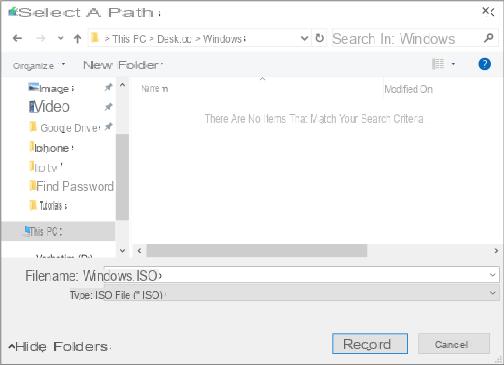 The software will then download Windows 10 from Microsoft's servers. Depending on the quality of your network, the download time may vary. On a Wi-Fi connection with fiber, the whole thing (download + verification of the ISO by the software) lasted only 6 minutes (2 minutes of download, 4 minutes of verification).
Then click Open the disc burners, insert your DVD and click Engrave. Let the software do its job and voila, your installation DVD is created.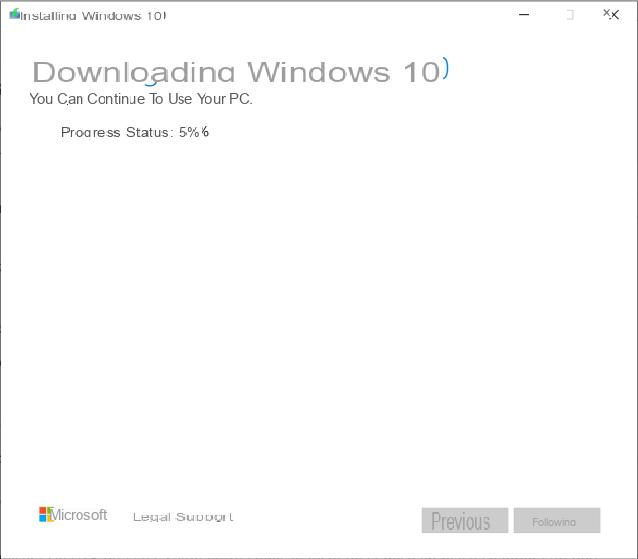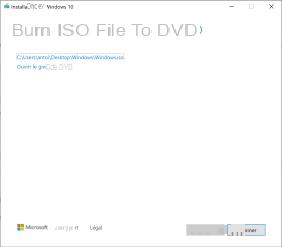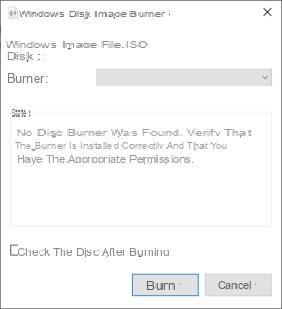 For installation on USB key
Choose the option USB Flash Memory Disk and click Next. Select the USB stick which will become the installation medium.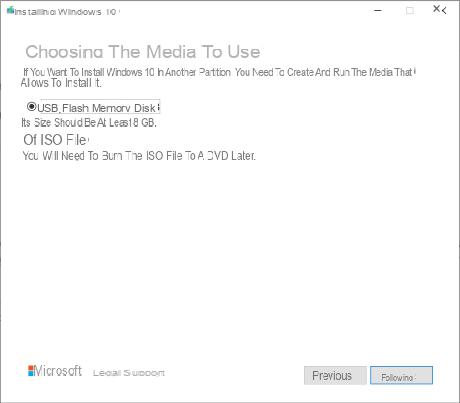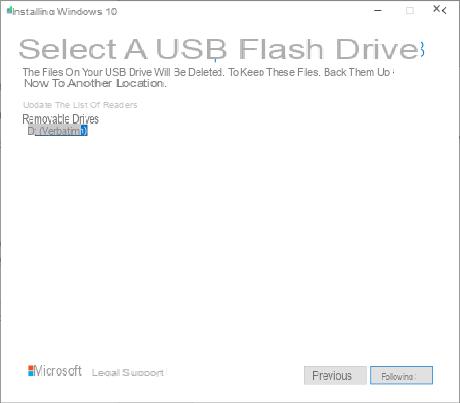 The software will then download Windows 10 from Microsoft's servers. Depending on the quality of your network, the download time may vary. On a Wi-Fi connection with fiber, the whole thing (download + verification of the download by the software + copy on the USB key) lasted only 8 minutes (2 minutes of download, 6 minutes of verification and copy on the key ).
The software then tells you that the key is ready. You just have to remove it from the computer and move on to the next step.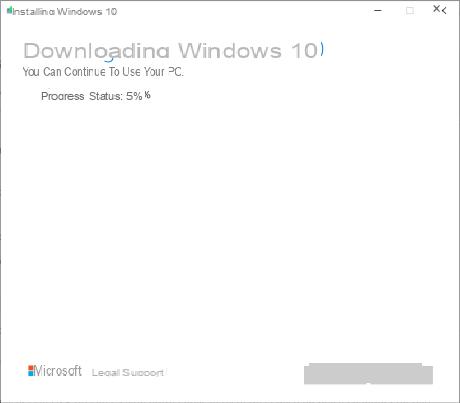 Install Windows 10 on the computer
When you have created your installation DVD or USB key, insert it into your computer and turn it on. The computer should then run directly on the media. If this is not the case, you must access the boot menu or the family BIOS. The key combination to perform when starting the computer depends on the brand. So check on the internet which key you will need to hold.
In our case, we are using a Dell computer, we are going to press the F2 key.
On the menu, choose to access the USB key and the program should launch afterwards. When you get to the Windows installer, you must first choose the region settings such as language, time zone, or keyboard type. We then move on to serious matters by pressing install now.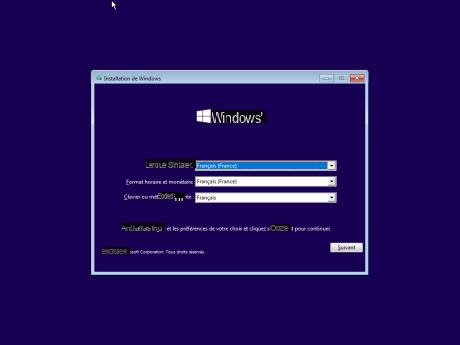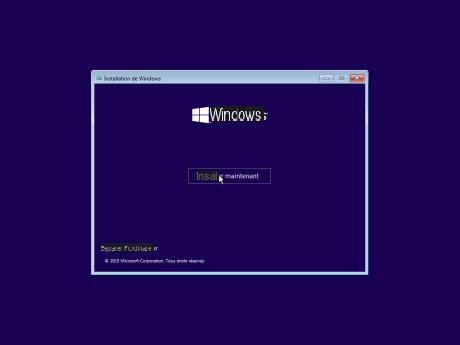 Enter your product key et accept the license agreement. Select the disk on which Windows will be installed (if your configuration has multiple disks, we recommend that you install it on the fastest one, such as an SSD: the system will boot faster).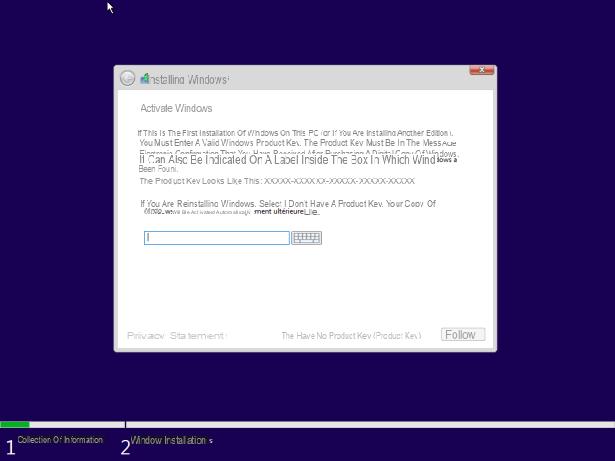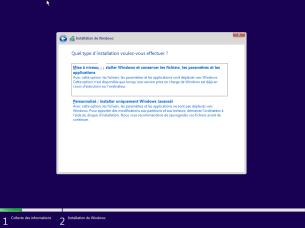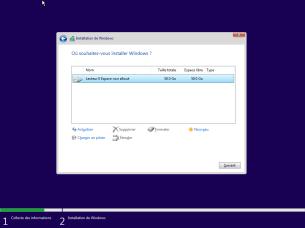 The installer will then copy and install the necessary components on your computer. Let it restart and go to the last big step.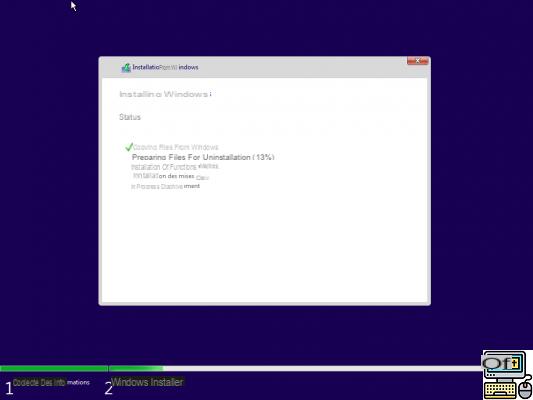 Configure Windows 10 after installation
After the installation is complete, there is one last step: configure Windows. You can now remove the key or the DVD from the computer since everything will be done from your hard drive.
The software poses some basic questions like the country where you are or the keyboard language. We go to network configuration where you will be asked to connect to Wi-Fi (if you have an Ethernet cable plugged into your computer, the step will be skipped automatically).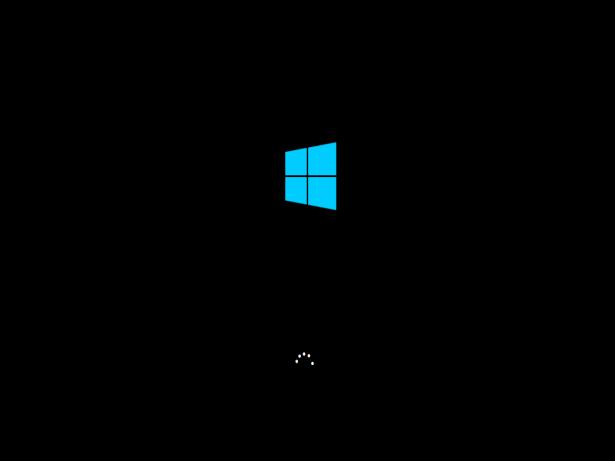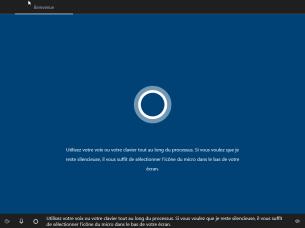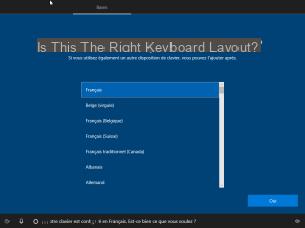 You are asked to enter your Microsoft account, you cannot bypass this request easily. If you do not have an account, or do not want to use it, the best thing is to disconnect the machine from the network (cut off its Wi-Fi, and unplug any Ethernet cable), so that Microsoft suggests the creation of a local account.
Le password became mandatory and is supposed to replace the password with Windows Hello. The classic password will be that of your Microsoft account. Note that by using the Microsoft Authenticator mobile app, you can completely bypass your Microsoft account password.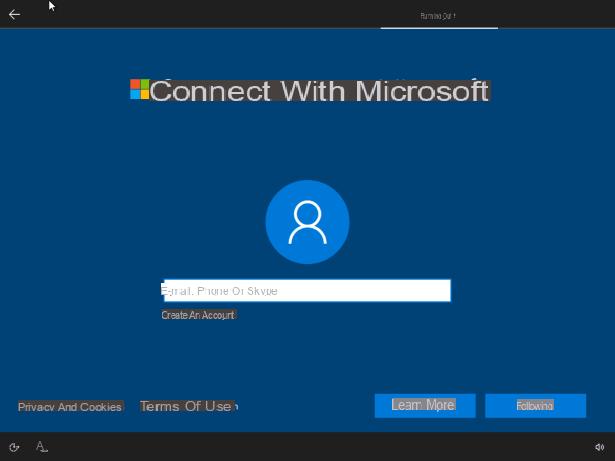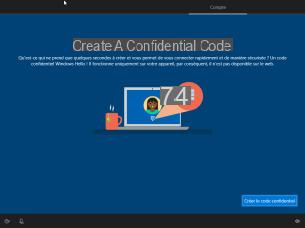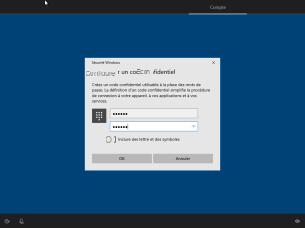 It's over soon, it remains to configure Cortana, the Windows personal assistant. Much like Google Assistant or Amazon Alexa, it will help you plan certain tasks, search for information, and more. It works either via text or with voice. It is up to you to choose whether you want Microsoft to be able to record it (your voice recordings can be found on the company's servers).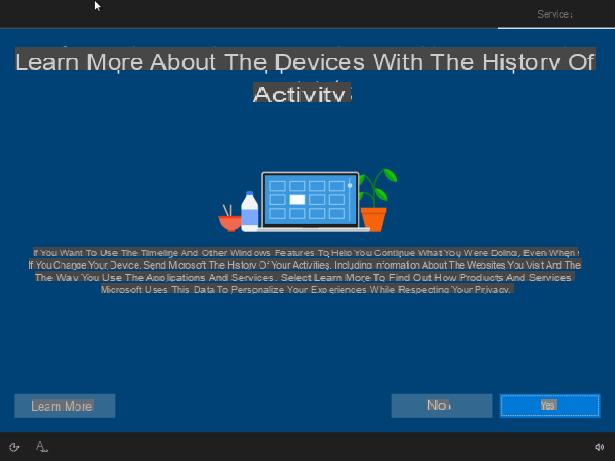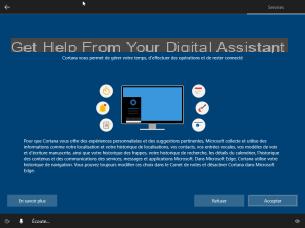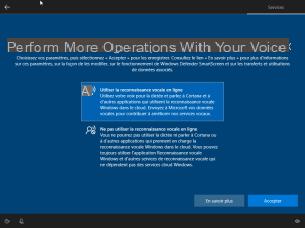 Finally, we must also say whether we accept that Microsoft uses our location data et computer use. More surprising: Microsoft also wants to collect the handwritten data to understand our way of writing, etc. He also asks if you want targeted advertising or not.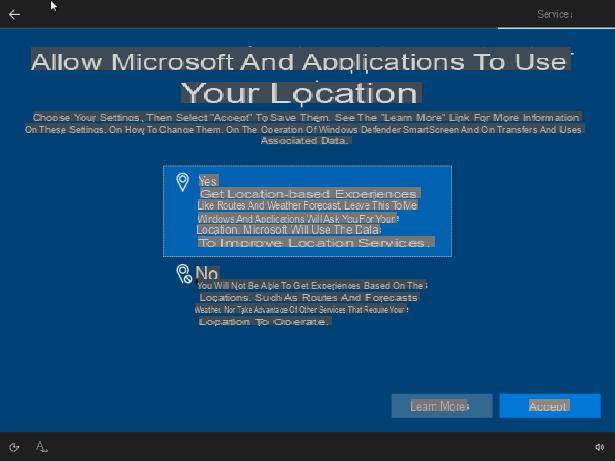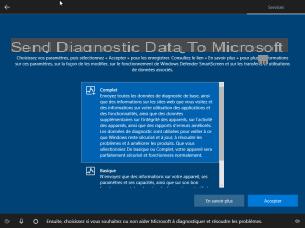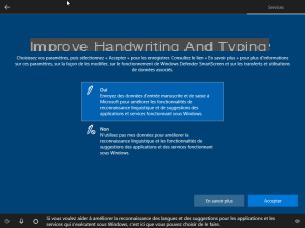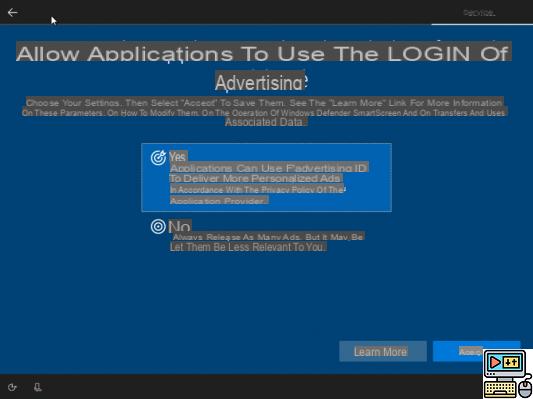 And there you have it, after several minutes of waiting, accepting or refusing the conditions of use of data, the installer gives us and configures the last parameters himself. After a few minutes you will finally have your computer running Windows 10.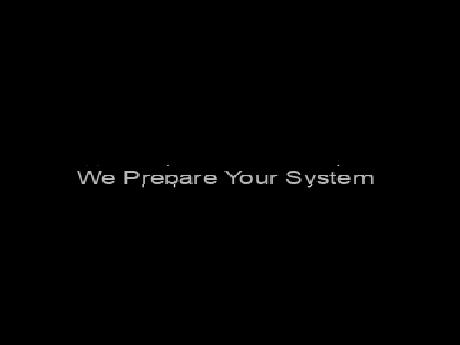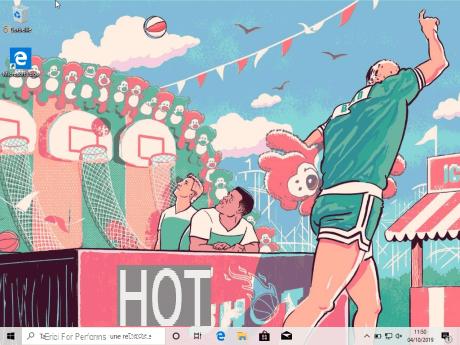 Your operating system is installed, all you have to do is customize it to your liking by installing your favorite software, changing the wallpaper, etc.