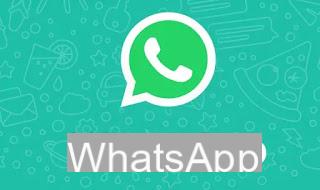 There was a time when for
know if a phone number was real, correct and existing
it was necessary to try to call him, but today it is possible to do so
using whatsapp
, without risking that the owner of that number knows that we are doing research on him. Since Whatsapp is used all over the world, by practically everyone, it has become like a world directory of telephone numbers, in which we are all registered. For this reason it is easy
see a number is on Whatsapp and also find out whose
it is or, at least, some clue that could lead to the identity of that person.
To find out if a number is on Whatsapp
, for example a number that called us if we don't know who it is, just copy this number, then open Whatsapp, press the key to write a new message and add a new contact. In the number field you can paste the copied number and start the chat without sending anything.
If the number is not linked to a WhatsApp account
, a message will appear below it and there will be no way to contact him except by SMS. A number that is not found on Whatsapp could be a non-existent number or a secondary number in any case not used by the person who owns it to receive messages and phone calls.
If the number is on Whatsapp
, depending on how the account has set the Whatsapp privacy settings, it will be possible to see his profile picture, his name and also his status and last access. The person who owns that Whatsapp account will have no way of knowing that it has been searched or even that it has been added to a chat, if you do not send any message. If you add a number as a contact, the owner of the number will not know anything about it. Only in case he receives a message will he be able to see our phone number, our name and profile picture if it is public.
It goes without saying that anyone can do the same thing with our phone number, search if we use WhatsApp or not, and find information about us without needing to contact us. To avoid this, you can open the Whatsapp settings by pressing the button of the three dots at the top right, then go to Account> Privacy and put, for everything (Last access, Profile picture, Info, etc.), my contacts or None , removing the Everyone option which allows even those we do not know to see our face and other information.
Note that if a person has removed the app from their phone without deleting the account (which can be done in Settings> Accounts), then it will still be seen as registered on Whatsapp.
If you are bothered by someone, it is still possible
block numbers on Whatsapp
and stop them from sending us messages.
How to see if a number exists and is on Whatsapp