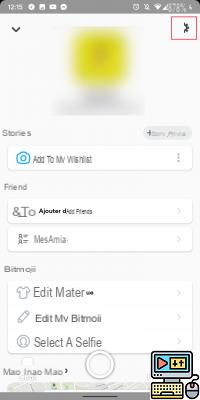 Comment (4)
Want to quit Snapchat? Whether for privacy issues, migrating to Instagram or TikTok, or for any other reason, here is the procedure to follow to permanently delete your account.
From bugs in its mobile application to account hacks and abusive collection of personal data, subscribers' grievances against the American networking platform are not lacking. Although it remains very popular with generation "Z" in Spain (16 million daily active users in Spain in 2020), more and more users are unsubscribing from Snapchat to join Instagram or TikTok in particular.
Definitively leaving the social network by ensuring that its content will no longer be accessible to anyone is not easy. Contrary to popular belief, deleting the app from Snapchat is not enough to unsubscribe from the service. It is imperative to follow the (well-hidden) Snapchat deletion procedure, which is carried out in several stages with an incompressible period of 30 days.
Delete Snapchat Account Via Web Browser
Although only available through a mobile application, Snapchat offers a dedicated web portal for accounts that can be accessed from any Internet browser on a computer or tablet. To connect, all you have to do is enter the identifiers (email/pseudo and password) of your Snapchat account and follow the different steps that appear on the screen.
Like other social networks such as Facebook, Snapchat has a two-step unsubscribe process. This is supposed to allow users to reverse their decision and recover their account in case they change their mind. For a period of 30 days, the account is deactivated, but it can be reactivated at any time by simply logging back into Snapchat. A delay of 24 hours may sometimes be necessary for reactivation.
Once logged in using their credentials, simply click on the "Delete my Snap account" button, then enter their password again on the next page to delete the account. From then on, the account is inaccessible and no one can contact its owner. It is permanently deleted after 30 days. An account deactivation confirmation email is sent by the service.
Note that before deleting your account, you can request to recover all your personal data by clicking on the "My data" button. In this case, it is imperative to wait to receive the data before deleting your account. It usually takes less than thirty minutes to receive an email with a link to download personal content stored on Snapchat's servers.
Delete Snapchat account via mobile app
Snapchat doesn't really make it easy to exit its service through the mobile app. Not only is the account deletion feature well hidden, but it changes places regularly over updates. Depending on the version of the application, it is therefore quite possible that its location is not in the same place.
First, you must connect to the application by indicating your identifiers. Then select your avatar icon at the top left of the home screen, then click on the small cogwheel.
Open the "Assistance/I need help" menu on the page that appears, then expand the "My account and security" drop-down menu. All that remains is to select "Account information" and finally press "Delete my account" at the bottom of the menu to go to the last step. On the "Delete my account" page that opens, click on the "portal dedicated to accounts" link.
As with the browser procedure, all you have to do is enter your account credentials and click "Continue" to confirm the deletion. As a reminder, this will only be final after a period of 30 days.
If possible, it is better to opt for the deletion of your Snapchat account via the browser of a computer or a tablet, which turns out to be much easier and faster.