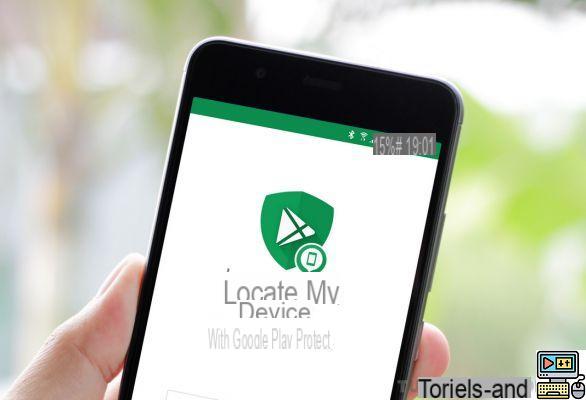 Comment (20)
What could be more infuriating than losing or having your smartphone stolen? If we can't help you be less dazed or prevent thieves from acting, we can tell you how to locate a missing smartphone. But above all, there are a few parameters to adjust.
On Android: Device Manager
To access the location of an Android smartphone, go to "Google Settings" (not to be confused with "Device Settings"), then to the "Security" tab. Enable the "Find this device remotely" and "Allow lock and delete" functions.
[link src="https://dyw7ncnq1en5l.cloudfront.net/article/2199/wp-3-900.jpg"]
[/link]
Still in the "Google Settings", then in "Location" (or "Position", depending on the manufacturers), activate the function.
These parameters must be set before the telephone disappears; afterwards, of course, it is too late.
To locate your phone, on an Internet browser, sign in to Android Device Manager. You will be prompted to enter your Google credentials if you haven't already. A map then appears, with a window in the top left where you find your different devices. By clicking on the target-shaped icon, the search for your smartphone will begin; if it is on, it will be located on the map.
You also have the option of ringing the phone. The ringtone will last for 5 minutes even if the device is in silent or vibrate mode. A second option allows you to lock the phone by setting up a password, if it is not already done. Finally, you can wipe the phone content remotely, after which the device can no longer be located by you.
If the phone is turned off, all of the above cannot be done. You do, however, have the option to view the history of places saved by Google. Unfortunately, if the option was not already activated, you will not be able to access it. If it is practical to be able to locate a stolen smartphone, you do not necessarily want to communicate your position permanently to Google.
Under iOS: Find my iPhone
Again, you will need to activate the function for it to be active in the event of loss or theft. To do this, go to "Settings", "iCloud" then "Find my iPhone". From there you can activate "Find my iPhone" and even send the last position of the terminal; handy for finding a phone that has run out of battery.
Once activated, to locate the iPhone go to the iCloud site. Enter your credentials and go to Locate.
At the top you can choose the terminal you want to find. You are given the option of ringing it, locking it or erasing its contents. It works for all Apple devices, so you can use it for both an iPad and a MacBook.
In Windows Phone 8: Find My Phone
If you have a Windows Phone, go to "Settings", "Privacy" then "Find my phone". Just check the "Save location..." box.
To find the smartphone, go to the Microsoft device management page and identify yourself. Choose the terminal you want to locate by clicking on "Find my phone".
Also here you can ring, lock or erase mobile content.
Under BB10: BlackBerry Protect
On a BlackBerry 10 smartphone, you need to go to "Settings", then "BlackBerry Protect". You just have to switch the slider to the right, you will be asked to fill in your BlackBerry ID.
To find the phone, go to the BlackBerry Protect site and identify yourself.
On the page, you have the option of displaying the location of the smartphone, ringing it, displaying a message on the screen, locking the terminal or cleaning it (SD card included). You can also report it as stolen so that it can no longer be registered with BlackBerry and delete all data there. Note that after this statement you can continue to locate the phone.